Natural Hair Care With Shikakai
Natural Hair Care With Shikakai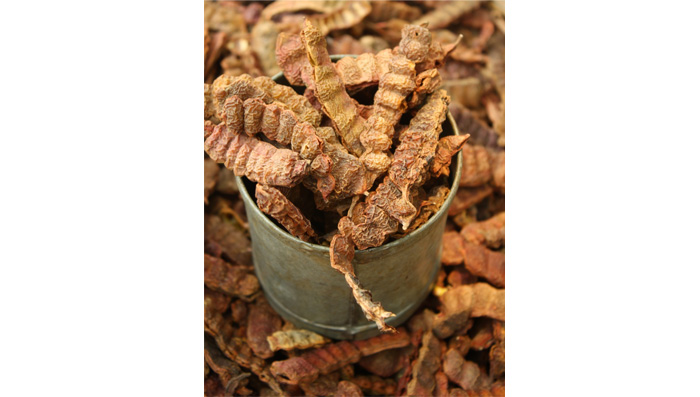 Shikakai is derived from the fruit of the Acacia Concinna tree, a shrub-like tree growing in central India. In India, it has been used for centuries in natural hair care. Due to its several hair enhancing properties, it has been named Shikakai, meaning fruit for the hair. In this article we will give you tips for healthy hair
which use the power of shikakai. First, let's take you through the benefits of shikakai:
The shikakai bark has saponines which helps it foam up like soap and make it a natural shampoo
It's known to promote hair growth and increase strength of hair
Naturally detangles the hair
Has a low pH so it doesn't strip your hair off its natural oils
Strengthens hair roots
Promotes hair growth
Prevents dandruff
Now that you're convinced of its great benefits for your hair, let's talk about some easy ways to use it. Unlike henna and amla, shikakai takes lesser time for preparation and doesn't leave the hair dried up.
Shikakai Paste Take a few tablespoons of shikakai powder and mix in hot or cold water, just enough to make a paste. Keep it fairly thin so that it can be rinsed out of the hair easily. Keep it for 15 to 20 minutes before applying this paste to your hair and then use your fingers to gently cover your scalp with the mixture. Wash off after sometime with shampoo and rinse with cold water to seal the ends of your hair.
Shikakai Tea This is a thinner version of the shikakai paste. Just as above, take a few tablespoons of shikakai powder and mix in hot or cold water. This time, take a larger quantity of water to form a tea-like mixture. This is a little difficult to hold on to the tresses but easier to rinse off. You can use a shower cap to help your hair absorb the shikakai tea without it dripping. Wash off after sometime with a mild herbal shampoo like Vatika Premium Naturals Henna Olive Shampoo that also combines the goodness henna and olives to deep condition your hair. Read this article to know more about how to wash hair. After you wash off your hair, your hair will feel smooth, shiny and radiant. So what are you waiting for? Include shikakai in your natural hair care regimen now!
Read More Tips On:
How to Get Shiny Hair
How To Remove Dandruff
Tips for Dry and Damaged Hair
Healthy Hair Tips
Hair Fall
Hair Care
Long Hair Tips
Hair Oil
*
Fields are required. Make some cool noise, please don't spam and your voice will be heard.
Was this Article helpful?