Natural Hair Care Tips
24 May 2018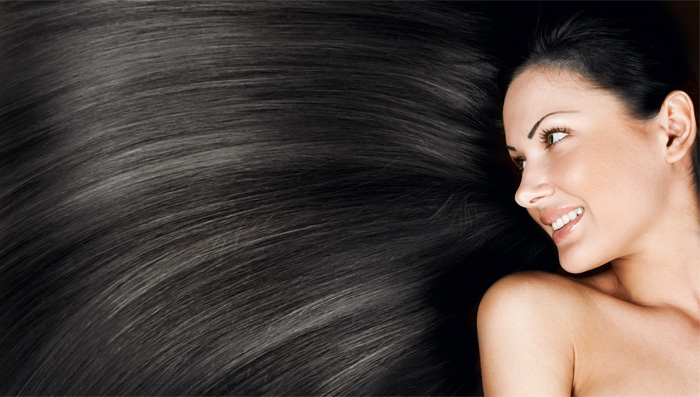 Ever wondered whether silk like, smooth and shiny hair are just a fairy tale or reality? From the age of 15 I have been a fan of long and shiny tresses – just like the one that I used to see in television ads with actresses showing-off perfect curls and flow hair. I had little idea at that time that I will grow up to become one of the million stars who come on TV. Now that I am one of those million shining stars in the industry, I shoulder a lot more responsibility towards my fans and myself.
PAMPERING MY TRESSES
I love to experiment with my hair and am very fond of styling them up. Therefore, I need to put in some extra effort to prevent them from breakage. And because my hair is naturally straight, even a little bit of dirt and pollution can spoil the look and make it look frizzy, dull and listless. Daily hair care is a part of my hair management routine. So here is a deal – if you promise to take care of your tresses, I'll share some of my hair care secrets with you:
WASH HAIR WITH COLD WATER
I never wash my hair with hot water. Cold rinsing is the best therapy for a natural shine and lustre, from the roots of your hair to the tips. Washing your hair with cool water is indeed an instant fix for dry hair, in case you are short of time and need a quick solution.

Oiling Hair Regularly
A relaxing and de-stressing champi at the end of the day nourishes the hair and provides it with the right amount vitamins and minerals. If you are not planning a head wash in the morning, it is better to apply only a drop or two of non-sticky oil on the tips to prevent them from splitting.
Using Hair Serum on Bad Hair Days
To ensure that your hair get the requisite amount of moisture to fix difficult dryness, rely on a good hair serum to treat the dryness to a healthy amount of moisture.
Tea Treatment
Water boiled with four to five tea leaves is a natural conditioner for an instant shine. Moreover, it is fuss free. All you need to do is pour it over your head slowly, let it stay for ten minutes for the tresses to absorb the goodness. Rinse with cold water.
BRUSHING BASICS: SOME SIMPLE TRICKS FOR FUSS FREE HAIR

I never brush my hair right after washing them. This ensures that they don't go coarse on drying and do not tangle up.
Having blow dried on low-heat setting I always brush them upside down for ensuring visible shine and bounce
Use a wooden bristled comb, wide bristled one, for brushing your hair before you go to bed. Read more on beauty tips for hair.
Read More Tips On:
How To Make Hair Silky
How to Get Shiny Hair
How To Remove Dandruff
Healthy Hair Tips
Hair Fall
Long Hair Tips
Hair Oil
Tips for Dry and Damaged Hair
​
*
Fields are required. Make some cool noise, please don't spam and your voice will be heard.
Was this Article helpful?