Hair Loss Due to Sweating - Does Sweating Lead to Hair Loss?
Hair Loss Due to Sweating - Does Sweating Lead to Hair Loss?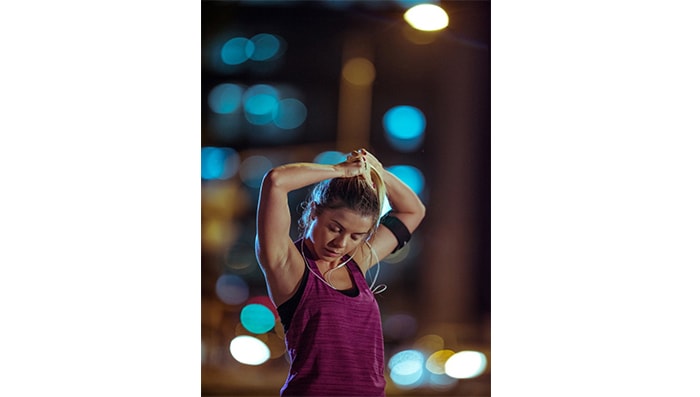 Whether you are working out or lighting up the dance floor with your best moves, while you enjoy, sweaty hair are an immediate consequence. Be it long hair or short, head sweats are common to all of us, especially in the summers. Often people think that sweating more is good for health as is known by us generally. But that does not stand true at all. Though sweating is a healthy mechanism through which toxins can be removed from the body, however, excess sweating can be harmful to the hair and scalp due to lactic acid content in the sweat. Therefore, Sweat and hair loss go hand in hand, So how does sweat cause hair loss? There are studies, which show that head sweats, which contain lactic acid mix with the keratin in the hair and causes hair fall.
However there is another theory supporting the relationship between sweat and hair loss which says that when we have sweaty hair, it leads to dehydration of the scalp. Sweat does cause dandruff and when it mixes with the scalp it can block the pores and make the hair follicles inactive. It is best we go to our trusted hair care tips so that the extent of hair fall is reduced by head sweats.
So how do we deal with sweaty hair and hair fall? Here are a few tips that ensure total hair care.
WASH WASH WASH!

Now that we know head sweats and hair fall go hand in hand, the best way is to wash it all off, especially more when the weather is hot or humid, this will help removing the dirt and offer extra sebum protection that evades hair loss due to sweating.

Using our nature enriched Vatika Hair Oil before wash brings out the real shine and volume in your hair so you can get out and flaunt those flowing tresses, whatever be the occasion.

STEAM, STEAM, STEAM

Is sweating good for your hair growth? Not when it is not attended to. Taking steam however helps in opening up the pores and thus flushes the dirt out of the scalp. It also removes the extra oil and activates the hair follicles for proper functioning. Bye bye head sweats, hello silky healthy hair!

To get silkier hair, use Vatika Hair Oil and experience smoothness and shine like never before. After steaming your hair, apply gently and wash to find the best your hair can get.

AVOID HATS AND HEADGEARS

Avoid wearing hats, headgears or any other accessories. It leads to the blockage of airflow to your scalp which results in excessive sweaty hair and scalp. If you allow your scalp to "breathe," you may sweat less thereby controlling hair loss.

STAY HYDRATED

You should at least drink eight cups of water a day to keep yourself hydrated and cool through the day. As well know, our body loses water when we sweat, so we need to replace it with water.

OIL TO THE RESCUE!

Head sweats have a lot to do with dehydration of the scalp, and what better hair care solution than hair oil? Oil helps in proper blood circulation to the hair follicles and also gives the nourishment that it requires. Apart from shampooing, this is the best hair care you can give.

When it comes to oil, there is no match of the shine and silkiness that Vatika Hair oil gives you after application and wash. Apply thoroughly to notice results after wash

AVOID PONYTAILS AND TIGHT HAIRSTYLES

Sweat and hair loss is accentuated when we tie up our hair too tightly. It prevents the sweat from evaporating and end up accumulating with the dust particles present in the hair and thus cause hair loss. Keep those hair loose so they can breathe free and look better.

When you keep your hair loose make sure you apply Vatika Hair Oil on them. It's full of the gifts of nature that help your hair breathe, live and shine better, every single day.

USE THAT BRUSH!

Brushing your hair will help in blood circulation as well as keep the head sweats away. It helps to reduce the harm caused by hair loss due to sweating as combing or brushing your hair increases hair growth by pressurizing the points of the hair follicles.

Let your brush glide through your hair after applying Dabur Vatika Hair Oil. It makes hair soft and sultry and ensures after every wash your hair get the luster and shine they deserve.

EAT PROPER DIET

You should eat proper balanced diet and skip caffeinated beverages and foods, such as coffee, soda, tea and chocolate. These can cause you to sweat more. Spicy foods, such as hot peppers, might also make the problem worse.

AVOID SUN EXPOSURE

The more you go out in sun, the more you sweat. Avoid going out in the sun because that will make you sweat more which will result in hair loss and it also weakens your hair follicles. Damaged follicles can affect the health of your hair to a great extent. Therefore, to save your hair, try avoiding sun as much as you can.

Some of the other ways to reduce scalp sweat is as follows:

Remain stress and anxiety free
Practice Deep breathing techniques regularly
Rinse off your hair thoroughly after exercising
Follow home remedies to prevent yourself from excessive sweating
Having an active and fit lifestyle is essential
Besides this, you can also use oil to strengthen and smoothen your hair. Then new range of Dabur's oils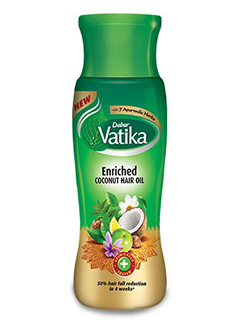 helps you take care of the critical balance of nutrients giving your hair the natural nourishment and radiance that it requires. In addition to this,
Dabur Vatika Cocount Oil
with Hibiscus is a great combination of coconut oil blended with the goodness of hibiscus and other herbs such as amla that gives you thicker, stronger and silkier hair. Say goodbye to all your hair problems today only with the new range of Dabur Vatika hair oils and shampoos.
Read Also:
How to Prevent Hair Fall in Monsoon
Green Tea Hair Mask Remedies
*
Fields are required. Make some cool noise, please don't spam and your voice will be heard.
Was this Article helpful?