Mistakes You Are Making With Your Hair
Mistakes You Are Making With Your Hair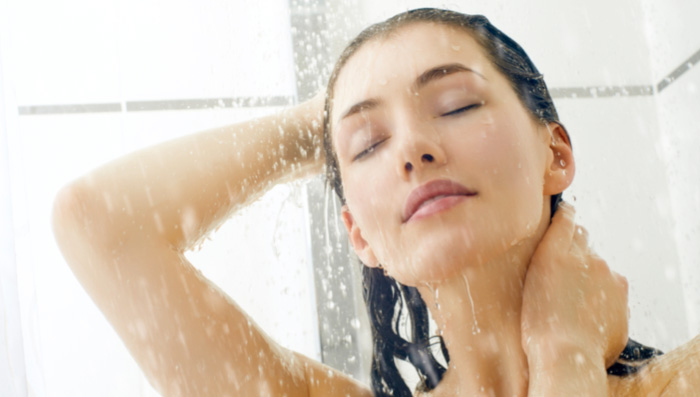 Gorgeous hair is something we all want, and maybe you are doing a host of good things to keep it beautiful, but are you sure you're not doing the wrong things? Read on to know what hair mistakes women typically make and learn from their mistakes.
You don't eat right
We repeat ourselves – you are what you eat! So if you don't include the necessary proteins that our body needs, your hair may not look shiny and pretty. Make sure you follow our hair care tip and eat food that is rich in omega 3s and protein like fish, nuts, spinach, etc.
You wash your hair too often
Yes, clean hair does feel good, but washing it every day simply strips all the natural healthy oils from your hair and scalp, making it very dry. Don't wash your hair more than 2-3 times a week, use a mild herbal shampoo like Vatika Premium Naturals and also use a conditioner.
You brush wet hair
Never, we repeat, never ever brush/comb your hair when it's still wet. You have to wait until your hair is at least 80 percent dry before you brush it. Hair is at its weakest when it's wet, so brushing will only cause more breakage.
You go wrong with hydration
You either overdo it or you give your hair too less of it! Just like you moisturise your body after a bath, you must condition your hair after shampooing, but at the same time you shouldn't over-condition it. Too much or too less of conditioner can do more harm than good. Too less leaves your hair dry and brittle. Too much weighs your hair down and gives you a lifeless look. Follow the hair care tips on the product packaging and apply it along the length of your hair focussing on the ends.
You get too much sun
Be it summer or winter, the sun has harmful effects whatever be the weather. And like you protect you skin, your hair need be sun-proof too! The next time you spend long hours in the sun, the least you can do is cover us with a scarf or hat.
You sleep on cotton
Cotton pillow cases create friction, which cause breakage, frizz and split ends. Always use a silk or satin pillowcase instead.
You wait too long before a cut
When you let your hair grow out for months, you are likely to have more split ends that in turn slow down the growth of your hair. Also, your stylist wouldn't be able to give you a good trim keeping your style intact. So follow our hair care tip and go for a trim every 6 weeks. And if you have bangs or a fringe, don't neglect them and put off trimming them with the rest of your hair.
There's more where this came from. Don't miss out on our next article in the series to know what not to do when it comes to your hair.
Also Read
Home Remedies for Shiny Hair
How to Treat Dry Hair
Home Remedies for Healthy Hair
How To Remove Dandruff
Long Hair Tips
Home Remedies for Silky Hair
Hair Fall
Hair Oil

​
*
Fields are required. Make some cool noise, please don't spam and your voice will be heard.
Was this Article helpful?