How to Take Care Your Hair in Monsoon
How to Take Care Your Hair in Monsoon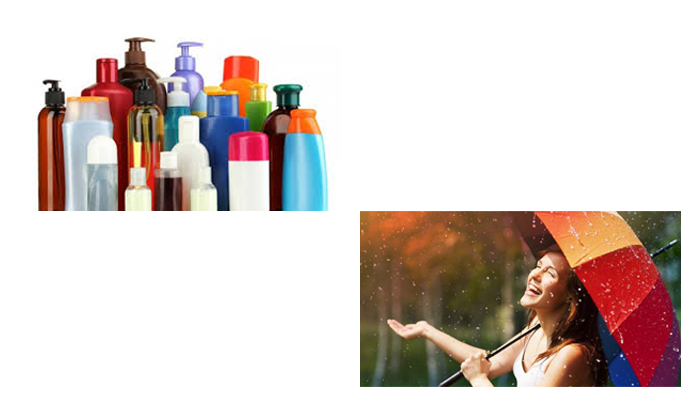 The start of monsoon means the start of a slew of hair problems. Whether it is the humidity that wreaks havoc on your carefully set hair, or the water that completely drenches your locks and causes major frizz, we have all been there. So if you are worried about the rain this time around as well, don't be. Given here are some home remedies on how to take care your hair during monsoon, even when it is raining cats and dogs outside.
Keep your hair dry
Yes, yes, this sounds kind of obvious but it is very important. Rainwater is not exactly very clean or pure, which means that the more you get wet, the more dirt and bacteria you are accumulating on your scalp. This leads to more hair fall than is normal. If on a regular day you lose 40-60 strands of hair, this count goes up to about 200 on average on a rainy day when your hair gets wet.
Style smartly
This is the one season that you should resist the urge to leave your hair open and flowing, even if your hair seems to be behaving in the morning. Stick to more basic styles of braiding in different ways and tying them in various ways to make sure that they don't get wet. Braiding your hair will also help strengthen your hair follicles. And make sure you don't step out of your house without an umbrella.
Use a mild shampoo
If you tend to shampoo your hair more frequently during the monsoon, it is very important for you to shift to a mild shampoo, like the Vatika Heena & Olive Shampoo. This shampoo will go a long way in getting rid of the build-up of dirt, moisture and oil on your scalp while ensuring that your hair doesn't get fried under the intense glare of chemicals. Using a mild shampoo will also enable you to shampoo more often, meaning you can restore shine and bounce to your hair.
Home remedies
For the days your hair seem very dry and frizzy hair, try this monsoon hair care tip – apply a paste of two bananas and honey and leave it for about an hour. This will help to moisturise hair and keep it soft. You can also apply lemon juice on your scalp for 15 minutes and then wash it off. This will ensure an oil-free scalp. Aloe Vera gel can be used to treat dandruff, split ends and hair fall in this season as it restores the pH balance, reduces hair bacteria and relieves scalp itching. Dabur Amla Hair Oil is also a great option to reduce frizz and increase nourishment and shine. These remedies are best for the days you are staying in. Even if you don't seem to be having any issues with your hair, try these monsoon home remedies to better the health of your hair.

Lessen the hair products
If you are not blessed with naturally well flowing tresses, it is understandable that you use a bunch of hair care products to make sure your hair stays the way you want it to. However, try and avoid that, because using too many hair products will actually do you more harm than good. Due to excess humidity these chemical based products tend to make your hair excessively oily/greasy. This in turn causes harm to your hair and scalp, leading eventually to dandruff.
Watch your diet
Incorporating more protein in your diet is very important for the health of your hair. Your hair strands are made up largely of proteins, and stockpiling on proteins, vitamins and minerals will go a long way in improving the health of your hair. Avoid foods that are excessively oily, since those foods combined with the oil on your face from the humidity around you will lead to pimples and an oily scalp. Foods that are a rich source of protein include salmon, eggs, carrots, whole grains, dark green veggies, kidney beans, nuts, low-fat dairy products etc.
Following all of these monsoon hair care tips that will help you tide through the rainy season with your hair healthier than ever. Share your experience of using these tips with us!
Also Read
Hair Growth Tips Hair Oil
Home Remedies For Dry & Damaged Hair
Home Remedies for Shiny Hair
How to Stop Hair Fall How To Remove Dandruff
Home Remedies for Silky Hair
Hair Care

*
Fields are required. Make some cool noise, please don't spam and your voice will be heard.
Was this Article helpful?