How to Protect Hair From Heat Styling
How to Protect Hair From Heat Styling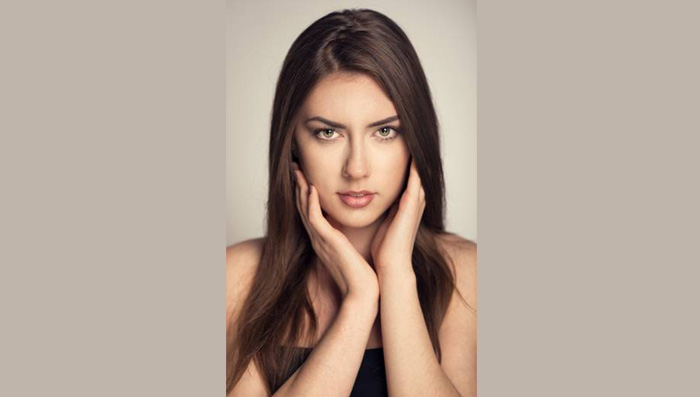 A little bit of style is what we crave when it comes to our crowning glory. But what if that styling process makes your hair weak and causes irreparable damage? Hair is made up of keratin proteins and there are weak hydrogen bonds between them which cause our hair to become curled up or wavy. When you style your hair using heat, those bonds are broken and then reformed to the desired shape. When the hair meets moisture or humidity, it again reforms those hydrogen bonds and takes its original shape. So what's the harm, you ask? Read on to find out what damage heat can cause to your hair.
Every time you heat style your hair, you subject your hair to very high temperatures. This is very harmful as it deprives your hair of any moisture and leaves it dry, frizzy and prone to breakage. If you heat style excessively, you can end up opening the cuticles and causing permanent damage to the protein bonds. This would result in dull hair which would be difficult to style in future as well. At worst, you can even burn your hair. So largely, the damage that heat styling causes makes your hair dry, dull, brittle, prone to breakage and split ends.
Hair Care Tips
Follow these simple hair care tips to minimize hair damage caused due to heat styling:
Don't increase the temperature beyond 190 degrees as it is apt for styling and won't cause much stress.
Make sure that your hair is dry before you apply any heat. Towel dry gently and then use a blow dryer to dry them completely.
Use a protective spray before heat styling. It will act as a barrier between the heat and the hair and minimize damage.
Deep condition your hair using Vatika Enriched Coconut Hair Oil every week so that the lost moisture can be replenished and your hair will remain free of split ends and breakage. This will also penetrate deep into the roots and ensure that your hair is not frizzy and dry.
Wait for a few weeks before heat styling your hair again so that it can get a breather
It's true that hair styling using heat can prove to be very harmful for your hair but if done cautiously and occasionally then it can be a good change from the usual. So don't indulge in heat styling every time you wash your hair, air dry your hair once in a while and give yourself the confidence of these hair care tips and tame your tresses!
Read More Tips On:
How To Make Hair Silky
How to Get Shiny Hair
How To Remove Dandruff
Healthy Hair Tips
Hair Fall
Long Hair Tips
Hair Oil
Tips for Dry and Damaged Hair
​
*
Fields are required. Make some cool noise, please don't spam and your voice will be heard.
Was this Article helpful?