How to Prevent Split Ends
How to Prevent Split Ends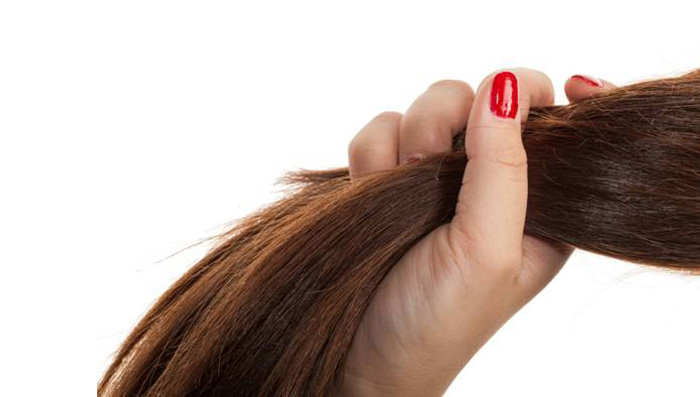 We've all been there. Team up boredom with split ends, and we have managed to tear apart most of our precious hair. Haven't we? Believe it or not, split ends are the most common type of hair damage. They happen due to lack of moisture, over exposure to heat/hair styling products, pollution, etc. They rob your hair of all its grace, lustre and leave it looking unruly and damaged. The key hair care tip on how to prevent split ends is to ensure that you don't have a split end attack is nourishment. To save yourself any such trauma, follow the
hair care tips
for healthy hair given below!
Trimming: Apart from getting that neat look and healthy bounce, a trim ensures that your hair ages slowly. Split ends are a sign of your hair growing old and weary. Therefore, rejuvenating them every 2 months with a trim is important.
Hair Creams and Serums: These are not only jazzy products best suited for the rich and snooty. Serums and hair creams are genuinely important for all as they lock in the natural moisture of your tresses, thereby preventing your hair from becoming dry and frizzy. It is usually the brittle hair type that starts tearing up towards the end, giving that ugly, unkempt look. This is one of the most valuable tips for healthy hair.
Vitamin and Biotin Intake: Under hair care tips, this is another very vital pointer. Regular intake of hair-friendly vitamins and biotin ensures that the tips of your hair never split into weak, dead hair. The reason that biotin is so popular for healthy hair growth is rooted in nutritional science. Consume foods rich in biotin for about a month to notice the difference.
Shower Caps for the Pool Times: Another important tip for healthy hair is to keep it protected from chlorinated water while swimming. Chlorine is too harsh for your skin and hair and so it is very important to always put on a swimming/shower to keep your hair from losing their shine and getting damaged.
Oil Massages: This is something you would enjoy doing. Treat your split ends with oils made from extracts of amla, avocados, and olives. Warm them up and massage them gently onto your scalp, without yanking the hair any further. Keep it on for a few hours before rinsing it off with shampoo. Repeat at least twice a week and you will soon notice improvement in your hair quality.
Treating split ends can be a tiresome task. You can't keep opting for a trim every other week, can you? So it's better to take care of your hair problems with the help of the above tips for healthy hair and how to prevent them split ends. Also follow a healthy diet, rich in proteins and omega-3 fatty acids for split-end free growth and strong and shiny long tresses!
Also Read
dry and damaged hair
How To Make Hair Silky
Healthy Hair Tips
How to Get Rid of Split Ends
Hair Oil

*
Fields are required. Make some cool noise, please don't spam and your voice will be heard.
Was this Article helpful?