How to Get Party Perfect Hair
How to Get Party Perfect Hair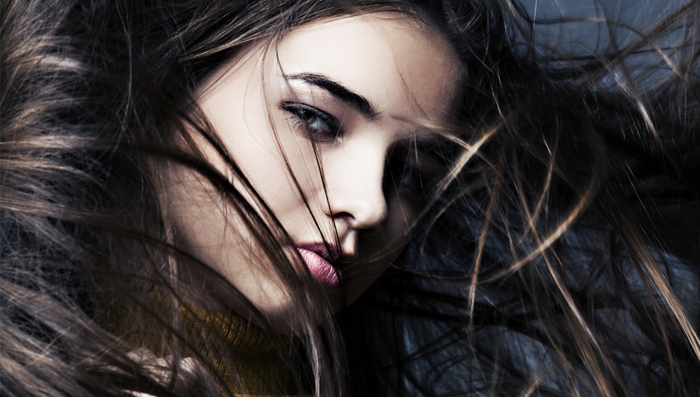 With the holiday season here, we're sure that you are going to be pretty occupied with endless parties and celebrations with limited or no time for your hair. But don't you worry because we've got your back. Here's a quick guide of hair care tips on how to get your hair looking perfect for the party.
About 2 or 3 hours before the party
Take a good shower. Wash your hair and make sure you condition it well. When you're done, follow this handy hair care tip - rinse your hair with a quick blast of cold water to make it soft and shiny. Yes, it's cold, so wrap up your hair in a warm towel immediately.
Next, it's all about the styling


Curled: Air-dry your hair partially and put on rollers (for beachy waves), or buns (for messy curls). Wrap a scarf or bandana around your hair for even distribution of heat. Blow-dry till it's slightly damp and air-dry the rest of the hair. Take hair out of rollers/braids/buns, shake, and finger-comb to FDabuer set it.
Straightened: After air-drying your hair, straighten it, bringing it from root to tip on 2-inch sections of hair. Repeat until all hair has gone through the straightener and make any finishing touches if required. Brush your hair from root to tip, following your brush with the blow dryer. Continue till your hair is slightly damp and let it air-dry the rest of the way.
Au Natural: Comb your wet hair into place with a wide-toothed comb, parting your hair the way you like it. Let it air-dry the rest of the way.

Maintain the styling
You've got your hair perfectly done, but now the question is how to make it stay the same throughout the party? Here's the solution - use a good hair spray or gel through your hair. But be careful not to overuse the spray/gel. Got your hair feeling light and unsettled? Just rub a tad of Dabur Almond Hair Oil between your hands and softly apply it to the problem areas, avoiding roots and tips. Be careful not to overuse or rub it into roots or tips. The oil is light and non-sticky! Does your hair still feel uneven? Then this hair care tip will help – smoothen it with some hair spray or gel, or clip it to the side. You can use a cute clip that goes with your outfit.
Ready. Set. Go.
Now you're all set to set the party on fire with that gorgeous looking hair. Do tell us how your hair looked and if you got many compliments!
Also Read
How To Get Silky Hair
Healthy Hair Tips
Tips for Long Hair
How To Remove Dandruff
How to Get Shiny Hair
Tips for Dry and Damaged Hair
How to Stop Hair Fall
Hair Oil

*
Fields are required. Make some cool noise, please don't spam and your voice will be heard.
Was this Article helpful?