How to Get Luscious Hair This Year
How to Get Luscious Hair This Year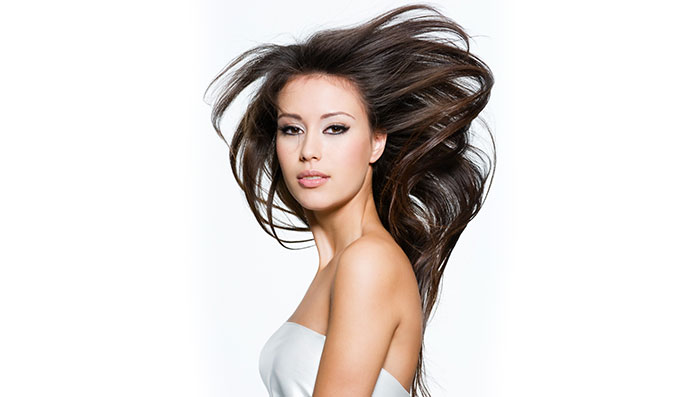 In case you didn't take enough care of your beautiful tresses in the past, worry not. By following a regular hair care routine, not only will your hair be easier to style, but it will also be nothing less than bouncy, healthy and glorious! So kick off the New Year with these hair care tips and feel your hair growing more gorgeous day by day.
Hair Resolution #1 - Know Your Hair Type
It is quite evident that different people have different types of hair. Straight, wavy, smooth, curly and so on. Knowing your hair type provides you with a good starting point and enables you to choose more suitable products and treatments for your hair. So, this year make sure that you know your hair and what it really needs with our hair care tips.
Hair Resolution #2 - Follow a Healthy Hair Routine
No matter what texture, hairstyle or colour your hair might support, a proper hair care routine will make sure that your hair looks shiny and healthy as ever.
Wash and condition your hair with products that suit your hair type
Oil your hair using Dabur Amla Hair Oil at least once a week
Get a hair trim every 3-4 months
Give your hair a break from any kind of heat styling
Hair Resolution #3 - Learn Easy Hairstyling
With rising work pressure and everyday hustle bustle, making the hair presentable is the last thing on everyone's minds. So, for those days, knowing how to pull your hair into a quick ponytail, top knot or updo can turn out to be a lifesaver! Even on your busiest days, knowing a few hair care tips on how to style your hair back into a simple ponytail or updo by spending little or no time, washing just your fringe or the strands around your face can be all that you need to make it work.
No matter what kind of hair you have, always be proud to wear it. If your hair is curly, learn to tame it, if it's straight make the most beautiful hairstyles out of it. The secret to looking beautiful is a look that is au naturale and effortless. If you don't wish to waste time fighting your locks every morning then simply go with a hair do that is naturally you.
Also Read
Home Remedies for Silky Hair
Long Hair Tips
How To Remove Dandruff
Home Remedies for Shiny Hair
How to Treat Dry Hair
Hair Fall
Healthy Hair Tips

​
*
Fields are required. Make some cool noise, please don't spam and your voice will be heard.
Was this Article helpful?