How to Detangle Your Hair With These Easy Step
How to Detangle Your Hair With These Easy Step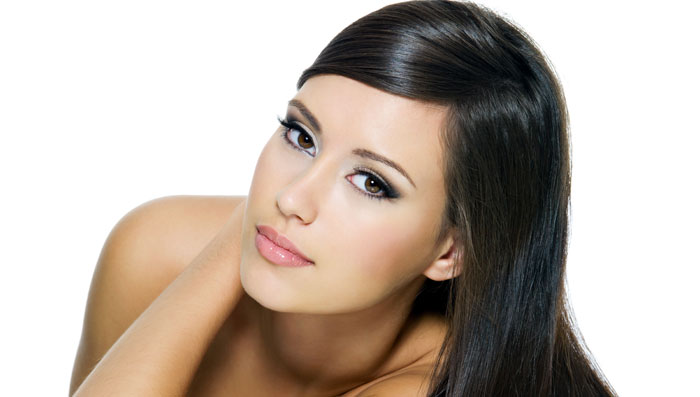 Something as simple as a hair wash or irregular brushing can knot up your hair like ropes on a sail. If you really long for that healthy sheen and luscious texture, knots can really drag you down. But with a little patience and time, detangling those nasty knots can be like a walk in the park. Here are a few
hair care tips
that can help you get rid of this hairy woe in no time.
Detangle your hair as much as possible before you hit the shower. This always makes it easier for you to work through both your shampoo and conditioner, making you spend less time de-knotting your hair in the shower. What's more, wet hair tends to be weaker so detangling will cause more breakage or hair fall.
Wash your hair with Vatika Heena & Olive Shampoo – this shampoo smoothens your hair with its superior conditioning properties and then follow it up with lots of conditioner to de-knot.
Coming to conditioning, always work the conditioner from the root to tip, making sure it's evenly coated. If your hair is particularly rough, try leaving it on for some more time before you wash it off. Finger comb the conditioner through your hair and let it sit for a few minutes.
Once you're out of the shower, apply a leave-in conditioner and use a wide tooth shower comb. Starting at the bottom, work your way through your conditioned hair while it's still wet, taking extra care with problem spots.
A general hair care tip to keep in mind is to never ever detangle using a fine comb! Find the tangle or tangles and work your fingers through your hair to avoid hair breakage.
Comb your fingers through the knot as much as possible while holding it. If you can loosen hair from it, try to pull it out of the knot without breaking the strands of hair.
Gently comb your hair with a medium or wide toothed comb. Avoid pulling your hair and roughly working the comb through your hair. This can lead to breakage and more knots in the future.
Now that you know how to detangle your hair without breaking into a swear, do tell us if our
hair care tips
came in handy.
Also Read
How to Treat Dry Hair
Healthy Hair Tips
Long Hair Tips
How To Remove Dandruff
Home Remedies for Shiny Hair
How to get Silky Hair
Hair Oil

*
Fields are required. Make some cool noise, please don't spam and your voice will be heard.
Was this Article helpful?