How To Create The Lady Gaga Bow
How To Create The Lady Gaga Bow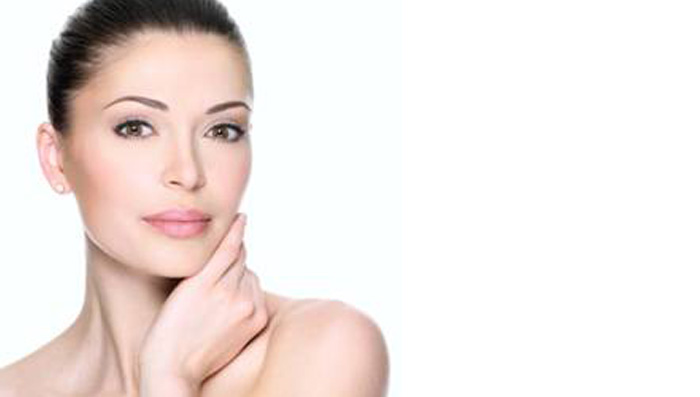 Anything with a bow looks cute! So why clip on a bow to your hair, when you can turn your hair into an actual bow? Pioneered by the avant-garde Lady Gaga, the hair bow has been trending all over the globe for a while now. Read on for hair care tips on how to create this hairstyle for long hair and make your everyday hair a piece of art.
To make a bow with your own hair, you'll need the following: shampoo, hair oil, a comb, hair tie, a few bobby pins, and some finishing hairspray.
Step 1 – Oil your hair the day before using Dabur Almond Hair Oil so that your hair is well nourished! Wash it off after an hour and air dry your hair.
Step 2 – Give your hair a good brush and remove tangles and knots. The hair care tip to get the perfect hairstyle for long hair is that you shouldn't work with semi-dried or wet hair although you might think it's easier to work with. You will not be able to get the look unless you have a day old hair. Another important hair care tip to follow is that the more you brush the sleeker and smoother your bow will be.
Step 3 – Now stand in front of the mirror and contemplate where you want the bow on your head to be? The left, the right, the centre, high or low?
Step 4 – Decide and create the ponytail accordingly.
Step 5 – You can use all your hair for the ponytail or just bunch up the top part of your hair and leave the rest loose – either straight or in loose curls.
Step 6 - Now create a loop using about 1/3rd of the hair in the ponytail, leaving a long loose end.
Step 7 – Tuck the loose end into a hair tie to keep the loop in place as a centrepiece.
Step 8 – Follow this hair care tip and make sure the loop isn't too loose; otherwise the bow will be droopy.
Step 9 - Divide the remaining un-looped hair into 2 portions to form the 2 sides of the bow. Remember, the parts must be equally divided.
Step 10 – Again, give it a good brush with a fine comb so there are no flyaways.
Step 11 – Take the loose hair portion on the left in front of the bow and pull it back over and through the middle and tuck the strands securely into the hair tie. Repeat with the right portion.
Step 12 - You may need some bobby pins and hairspray to keep it in place. Secure the look with some more bobby pins such that it isn't too visible and tidy up the stray strands with a setting gel if needed.
Step 13 – Now, fluff up the bow with a teasing comb or just your fingers. Be delicate!
And you're done!
Read More Tips On:
Hair Care
How to Get Shiny Hair
How To Remove Dandruff
Healthy Hair Tips
Hair Fall
Long Hair Tips
Hair Oil
Tips for Dry and Damaged Hair
​​
*
Fields are required. Make some cool noise, please don't spam and your voice will be heard.
Was this Article helpful?