How To Control Dandruff Naturally
How To Control Dandruff Naturally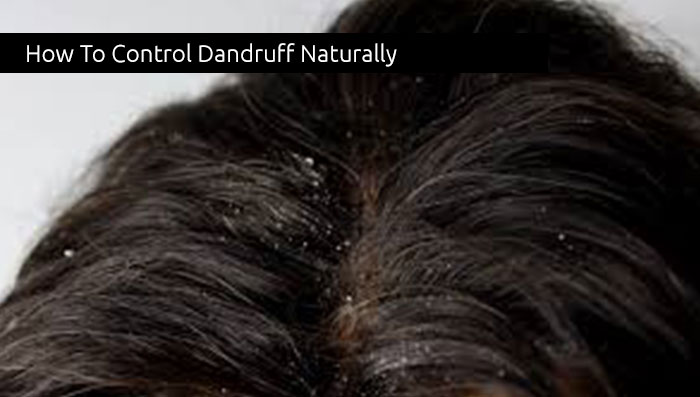 One of the most common dermatological conditions in men and women alike, dandruff is a condition characterised by a flaky or itchy scalp. But since it's impossible to itch the scalp without scratching the hair follicles, hair fall is inevitable. Thankfully, we've got some
hair care tips
up our sleeves on how to control dandruff naturally, how to cure dandruff, how to control dandruff and hair fall and a lot more so you can have the healthy luscious hair that you've always longed for.
Step #1
People who have hair problems need to spend some time to brush their hair properly. Yes, that's one good way to control dandruff. Preferably, use a brush with blunt teeth. This will help in massaging the scalp and increase the supply of blood to the head region. Make sure you brush thoroughly so that all the dead cells are removed from the scalp. Because a clean scalp doesn't give way to dandruff formation.
Step #2
Use Dabur Vatika Lemon & Henna Anti-Dandruff Shampoo to wash away dandruff and strengthen your crowning glory. With its active natural ingredients and no harmful chemicals, discover a new non-violent beauty mantra captured in Dabur Vatika Lemon & Henna Anti-Dandruff Shampoo. Enjoy dandruff free, beautiful hair with the enriched goodness of nature that gently removes dandruff and prevents recurrence, without causing any damage to hair. That's a good way to reduce dandruff!
Step #3
Whether your hair is long, medium or short in length, oil your hair with Dabur Vatika Enriched Coconut Hair Oil. It provides natural nourishment to your hair, giving it body & radiance while taking care of those pesky little flakes that keep bothering you every now and then . Enriched with the goodness of 8 time-tested herbs, Vatika's coconut oil works like magic, giving your hair and scalp complete nourishment for that problem free, healthy crowning glory.
Step #4
After an oil massage, expose your scalp or head to the morning sun at least for 20-30 minutes. Exposure to sun rays is an effective way of treating dandruff. You can expose your scalp to the sun rays even without a massage as well. Bet you didn't know that's a good way to cure dandruff?
Step #5
Be patient. While anti-dandruff shampoos may produce results after a few uses, it can take a week or two to see any difference or control dandruff and hair fall. So give it some time!
Step #6
Needless to say, a healthy and balanced diet plays an important role in the overall health conditions of the body. And a person suffering from dandruff needs to increase the intake of fresh juicy fruits like apples, pears, grapes, grapefruit, pineapple and peaches and also green leafy vegetables that are rich in various vitamins and minerals. A healthy diet is the key factor that helps not just the entire body but the scalp as well.
Step #7
See your doctor if the problem persists after more than a couple weeks of treatment. There are prescription shampoos available, and prescription steroid creams may also help.


Now that you know how to control dandruff naturally, do try these tips at home and tell us if they worked for you in the comments section.
Also read
Dandruff Removal Treatment at Home

Also Read
Home Remedies for Shiny Hair
How to Treat Dry Hair
Home Remedies for Healthy Hair
Long Hair Tips
Home Remedies for Silky Hair
Hair Fall
Hair Oil

*
Fields are required. Make some cool noise, please don't spam and your voice will be heard.
Was this Article helpful?