Home Remedies for Hair Growth Naturally
Home Remedies for Hair Growth Naturally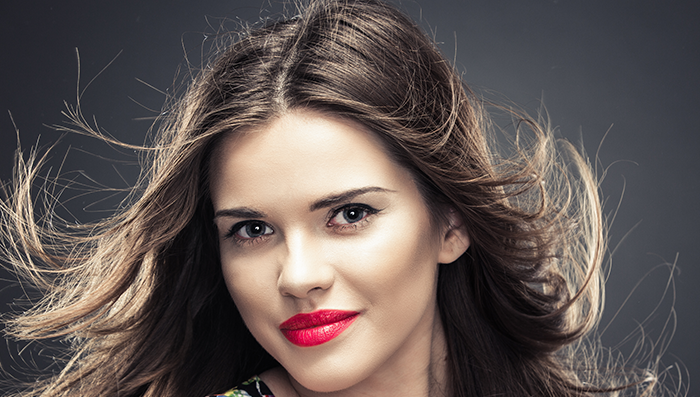 Are you the one who is really mad about long hairs and those gorgeous tresses? Don't worry ladies; even you can get those long hairs naturally by following home remedies for hair growth. Off course growing long hairs has never been an easy task and it is a time consuming process. But the healthy results completely depend on the path or the way one uses to grow the hair. Growth of hair is a natural process and to enhance the process it is better to choose natural ways. The biggest requisites in growing long hairs are patience, efforts and care. Without patience, nobody could grow long hairs and follow any hair care regime.
Coming to the approach to grow hairs, natural beauty and natural hair growth is always better and safer than any other ways to grow hairs. There are hundreds of commercial hair products that are available in market and promises increase in growth of hairs. Choosing the right product for hair is very important as one wrong decision could badly damage your hair. In the commercial hair care products, there are various chemicals that might give you good results in quick turnaround time but in long run they will only harm the hair. Our grandparents and elders must have said that oiling hair is the best practice to grow hair but in today's time only oiling is not enough for hairs. Life has become complicated and busy and so is the care of our body. People have started relying on quick solutions and shortcuts in their life. But to gain beauty, shortcuts won't work well anyhow. Thus, fix it mind that natural beauty is something, which will only stay when you are ready to care about it.
Well, time has always been the issue of every lady in their life. But that doesn't mean that you will get an opportunity to say goodbye to beauty care and demand long and healthy hair naturally. The natural hair growth process is not so complicated and could be easily maintained if someone really wants to grow long hairs. All one need to take care about is some small things and does certain activities to promote natural hair growth. Some of the activities that promote and increases hair growth are as follows:
Conditioning: There are hundreds of hair conditioning products available in market to enhance the texture and appearance of your hair. Hair conditioning is an integral part of hair care and also promotes hair growth naturally. Conditioning of hair is not a difficult task and could be done with the help of various herbal oils, shampoo or the best and harmless way of natural ingredients. The blend of various natural ingredients such as honey and coconut oil, sesame seed oil and Aloe Vera gel and many others help in conditioning the hair. So, give a shot to any natural conditioning therapy of hair and let your tresses grow faster and healthier.
Nourishing: The moisture balance of our scalp gets disturb with various factors such as sun exposure, chemical processing, poor diet, excess of chlorine in water, blow dryers and many other. Hence, it becomes necessary to nourish the hair on regular intervals otherwise the hair becomes frizzy, dull and dry. Losing moisture and the problem of hair fall puts a stop to the natural hair growth. So, try and moisturize the hair with nature's power and remedies. Drinking lots of water, banana, honey, egg and various other natural ingredients help in nourishment of hair sitting at home. So, don't let your hair get lifeless this way and keep them nourished every time as much as possible.
[Read 15 Simple Homemade Remedies for Dry and Damaged Hair ]


Strengthening: Hair strengthening is important to retain your shiny, beautiful hairs. If hairs are not strong enough, you will tend to lose them very easily. Many people complain that their hair get brittle, dry and falls even when they put their hands in hair. Oiling the hair on regular basis is one of the oldest and effective remedy to strengthen the hair. Use Vatika Coconut oil on regular basis or at least give an oil massage to hair twice in a week to keep them strong and healthy. If the hair is kept healthy and strengthened then it automatically increases the hair growth.
[Read 10 Home Remedies to Increase Hair Growth Naturally ]


Cleaning: Cleaning of hair plays an important role in keeping the hair healthy and strong. Our hair faces a lot of damage with dust particles, pollution and the strong need of removal of excess of sweat and oil becomes necessary. If the cleaning of hair is not proper than the hair could never be healthy. And if the hairs are not kept well and healthy then it affects the natural growth of hair. Cleaning of hair with mild shampoo is necessary as the harsh shampoo could damage the hair making them weaker, which leads to hair fall too. There are many natural ingredients that help in effective and harmful cleaning of hair. Some examples of natural ingredients good for cleaning of scalp and hair are Amla, Onion juice, Neem water, beer etc.
All the above activities are a complete hair care package that will surely help in increasing the growth of hair. And to double the benefit, follow some beauty tips for hair that could provide some additional benefit to your hair. Thinking about the beauty tips or home remedies for hair growth, everyone has a perception that it is very time consuming or demands extra effort. This perception is very wrong; the beauty tips for hair or remedies are easy to follow and don't demand anything extra. Just bring in or check your home for the simple ingredients of the remedy and follow any particular remedy once or twice in a week to get gorgeous hairs. Some of the easiest and quickest home remedies for hair growth are as follows:
Egg Mask: Beyond the popularity of its famous dishes, egg is a popular ingredient to boost up the hair growth and give a complete hair care solution to the world. High in proteins and vitamins, egg helps in building up of new hair. Egg comes with the richness of sulphur, iron, selenium, iodine, phosphorus, and zinc. Egg could combine with various ingredients to make a wonderful hair care combo. One of the easiest among them is egg mask of olive oil, honey and off course egg. To prepare the mask, take one egg in a bowl and add one teaspoon of honey and olive oil in it. The paste is ready to be applied over scalp and hair. Leave the pack on for about 20 minutes and then wash it off with some mild shampoo and cold water.
Green Tea: The green tea is popular and known well for cutting down the fat in body. But beyond the slim body remedy, green tea is used in home remedies for hair growth. Loaded with antioxidants power, which is good for increasing the hair growth and stopping hair loss, green tea is a perfect ingredient to hair care and growth. Also read about how to use green tea for hair loss. The way of using green tea is more amazing than its benefit as you hardly have to put any extra bags for the remedy. Just take the used green tea bag and make a tea of it. Now, apply that bearable warm tea over the hair scalp and let it stay over head for an hour. At the end, wash your head with cool or normal water.
Indian Gooseberry (Amla): Indian Gooseberry also known as Amla in Indian culture is widely used in hair care products such as Dabur Amla Hair oil and in shampoo too. The major component in Indian Gooseberry that promotes growth of hair is Vitamin C. Also, the Amla does prevention from hair pigmentation. So, add up this nature's ingredient in hair care regime to increase the growth of hair. The easiest remedy to use Indian Gooseberry is to take two teaspoon juice or powder of gooseberry and mix equal amount of lemon juice in it. Apply the mixture over hair scalp and keep it on until it dries. Use lukewarm water to wash the hair.

Coconut Milk: Many hair specialists suggest that raw coconut milk is a great ingredient to stimulate the hair growth naturally. Since, it is a good source of essential fats, potassium and iron, stimulating the hair growth becomes easy with coconut milk. The most effective way of using coconut milk to extract the coconut milk from a fresh coconut on your own. Don't buy coconut milk from the market as it doesn't carry much nutritious value. Now, add juice of half lemon piece and four drops of lavender oil to coconut milk. Apply this amazing mixture over hair scalp and keep it on for 4-6 hours. Later, rinse the head with normal water.
Onion: Applying onion juice will surely fill your mind with its weird smell but its worth for boosting the hair growth. The sulphur content in onion is effective in boosting the collagen production of tissues and leads to increased growth of hair. There is nothing to worry about the smell of onion juice as it doesn't stay after washing the head once. To use onion as a natural remedy for hair, grate one onion and extract its juice. Now apply the freshly extracted juice over scalp and hair gently and leave it on for 15 minutes. To wash the hair, use a mild shampoo accompanied with normal water.
The journey of
growing long and beautiful hair
is passion for some people and for some it is a dream. So, don't just sit and dream about those silky, smooth and long hair; take a step ahead and do something great for hair today by following the home remedies for hair growth today.
Also read
How to Use Lemon for Hair Growth
How To Make Hair Silky
Hair Oil
How To Remove Dandruff
How to Stop Hair Fall

​
*
Fields are required. Make some cool noise, please don't spam and your voice will be heard.
Was this Article helpful?