Benefits of Henna for Hair
01 February 2017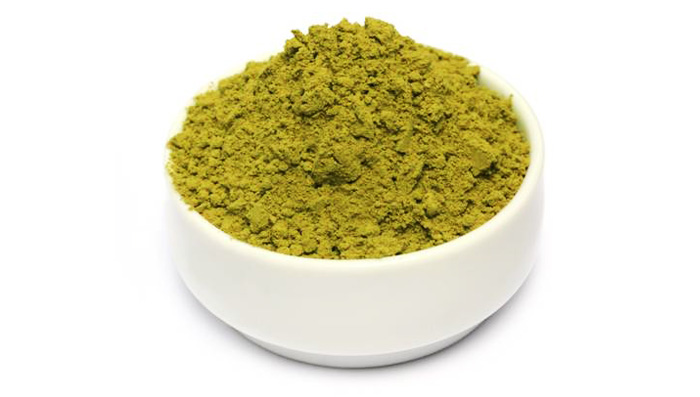 Henna is a powerful dye with varied benefits for hair. It can be used to colour premature grey strands or to condition the hair. Henna is a hair growth remedy which when applied, puts a protective coating on the hair. Henna in its pure form is amazing for natural hair but many a times it is sold as henna hair colour which is mixed with several chemicals. So steer clear of those and buy from trusted sources only. In this article, we will tell you more about the benefits of henna:
It makes hair strands stronger leading to lesser breakage. It also adds density and makes hair bouncy
Reduces or eliminates dandruff and nourishes the scalp.
Smoothens hair cuticle giving hair a healthy shine.
Thickens hair.
Promotes growth due to antibacterial and antifungal properties.
Straightens hair by softening the curls.
Henna is used widely in combination with amla so that it doesn't dry out the hair. Many women swear by it as it makes hair thick and soft. However, applying henna can be a tedious process. This is especially true if you are a working woman and can't find time. But if you still want the goodness of henna in 5 easy minutes, then this hair care tip is just for you. Simply use Vatika Premium Naturals Lemon Henna Shampoo. It will remove the dandruff in your scalp completely and prevent it from reoccurring in a nonviolent way. Alternatively, you can also try our Vatika Premium Naturals Henna & Olive Shampoo. It offers the gentle and caring touch of nature that leaves your hair soft, silky and radiant. Pick a shampoo variant that suits your hair type the best and make your tresses a source of envy!
Important Hair Care Tip:
Do not use products containing protein following a henna conditioning. This can lead to severe damage and breakage of hair. Henna acts like protein, strengthening the hair, so adding a protein to henna will most likely lead to brittle hair.
We hope that these hair care tips will help you restore the density of your thinning strands and flaunt your crowning glory like before. Also read about benefits of henna for hair & hair treatment at home. Enjoy the change!
*
Fields are required. Make some cool noise, please don't spam and your voice will be heard.
Was this Article helpful?