Hair Care Tips
24 May 2018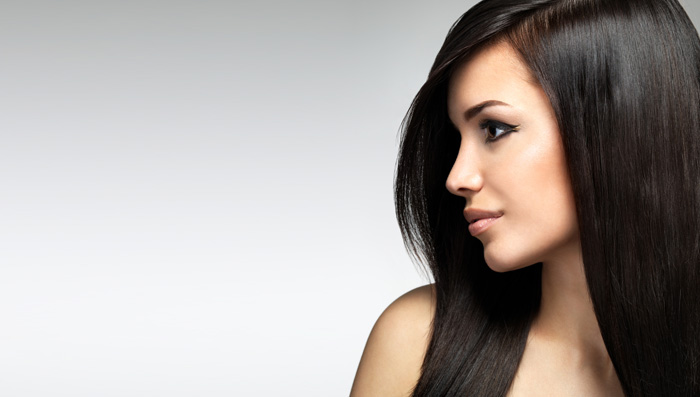 Has broken hair ever tugged at your heart?
Have dull tresses ever dampened your spirits?
Has dandruff and split ends ever gotten you sick with worry?
Before you nod your head in painful agreement, here is something that will brighten up your mood!
While hair issues often get blown out of proportion and give many of us dark circles with worry, the good news is that they can be easily treated. And what's more, all you have to do is go as far as your kitchen closet and raid it to find those perfect ingredients that will lead you to perfect locks that are to die for! Read the following beauty tips for hair to have a healthy hair care at home! Let's learn how to get beautiful hair naturally and effortlessly:
Want pretty hair? Eat oranges! The tastiest source of Vitamin C, oranges, can add a glow to both your hair as well as your skin. Feast on them while they are still in season and radiate awesomeness!
Soldier Melon! Did you know that that the naughty little lemon you keep chasing in your fridge can work wonders to keep stubborn dandruff at bay? Just apply its juice on your scalp for about 15 minutes and rinse off to discover healthier hair!
Condition with Apple Cider Vinegar This is another wonder right out of your kitchen closet. Just keep it on your hair for 5 minutes, rinse it off. We bet that your hair would not have felt this soft and supple ever before!
Champi with Olive, Coconut or Amla Oil Massage and nourish you scalp with any one of these oils and get set to flaunt those long and shiny tresses. This is one of the many wonderful tips for hair growth.
Bottle Guard Oil- The Secret Magician A 30 minutes application of this magical tonic, on your hair, will leave it looking healthier and bouncier!
The Wonder Gel-Aloe Vera Want hair that shimmers? Apply natural and safe aloe vera gel on your tresses and we bet you'll get addicted to the awesome effect it has on your hair!
The Yogurt Effect A bowl of curd can condition your hair, like no other, in just 30 minutes! The next time you open that refrigerator, don't forget to pamper your hair too!
The Power of Neem Say goodbye to hairfall and dandruff forever. Just boil a few neem leaves, apply the same on the scalp and leave it on for 15 minutes and then rinse with lukewarm water.
The Goodness of Exercise and Yoga Enhance your hair and skin with some yoga/exercise and meditation. Make it a daily 15-20 minutes routine and stay fit and pretty! Given it a good read? Now don't forget to enhance your appearance and the brilliance of your precious tresses by following these amazing beauty tips for hair!
Also Read
Home Remedies for Shiny Hair
How to Treat Dry Hair
Home Remedies for Healthy Hair
How To Remove Dandruff
Long Hair Tips
Home Remedies for Silky Hair
Hair Oil

*
Fields are required. Make some cool noise, please don't spam and your voice will be heard.
Was this Article helpful?