Hair Care Home Remedies
24 May 2018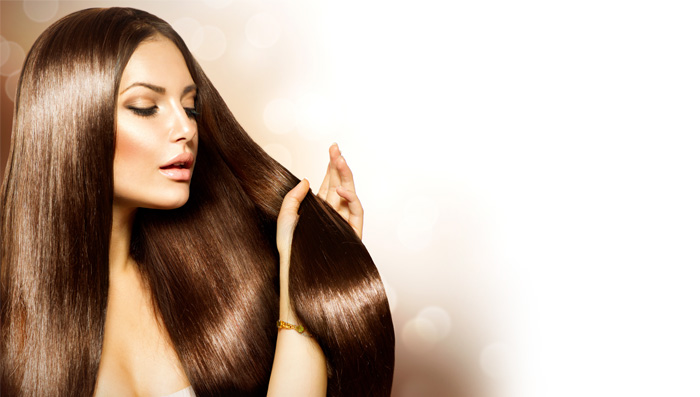 Your crown – your hair, is your confidence. No matter how beautiful or attractive you may be, but if you have hair that is thinning or bald patches, you will never feel completely sure of yourself. Hair loss, believe it or not, is directly proportionate to stress, tension, erratic lifestyle and poor diet. As the general lifestyle of people is catching pace, healthy hair seems to be a thing of the past especially for the women of today. Also due to outside influence, many modern women are giving in to new hair trends and styles. These experimentations always include chemicals etc. that can further damage your mane. The solution is not to stop flaunting your hair. The solution is to take follow these hair care tips and learn how to grow hair and keep your tresses healthy and beautiful.
Go organic The market is overloaded with all kinds of hair care treatments. From shampoos, serums, conditioners, to all kinds of oils and creams, there is no dearth of products that answer your question on how to grow hair. But the best way to combat hair fall and baldness is to go the natural and organic way, since natural remedies and treatments always offer long term solutions and not just temporary fixes. Out of all the products that we use for our hair, a shampoo is perhaps the most important since we use that on a regular basis. Therefore, opting for the right shampoo is extremely important.Dabur Vatika's premium naturals Henna and Olive shampoo is an all-natural formula that includes henna and olive extracts. Apart from these two potent ingredients, it also includes green almonds that nourish the hair from the roots. Vatika's Henna and Olive shampoo provides you with lustrous, strong hair, without using any harsh chemicals.
Home remedies Henna: This has been known as a natural remedy which reduces hair fall and repairs damaged hair right from the roots. Henna conditions the hair, provides a richer, natural colour and strengthens the roots as well. To make a hair pack with henna:

Take two tablespoons of henna powder
Brew a couple of amlas in boiling water
Mix the henna powder in the amla water and apply it to your scalp
Leave it on for about 2 hours and then wash it off with warm water

Olives: These fruits are approximately 5000 years old and are known for treating hair fall and baldness. Whether you consume them or apply the oil to your hair, olives are rich in anti-oxidants and vitamins that encourage new hair growth, and reduce hair fall. To make a hair pack from Olives:

Take 2 tablespoons of olive oil
Mix one teaspoon honey
Add 2 tablespoons of warm water and apply this to your hair
Leave it on for about an hour or two and then shampoo
The hair care tips given above play a very vital role in maintaining the health of your hair. Just follow these and don't let any stress or new trends have after effects on your precious tresses!
Read More Tips On:
Hair Oil
How to Stop Hair Fall
Tips for Dry and Damaged Hair
Healthy Hair Tips
Long Hair Tips
Hair Care
How to Get Shiny Hair
How To Remove Dandruff
​
*
Fields are required. Make some cool noise, please don't spam and your voice will be heard.
Was this Article helpful?