Expert Advice On Hair Conditioning
Expert Advice On Hair Conditioning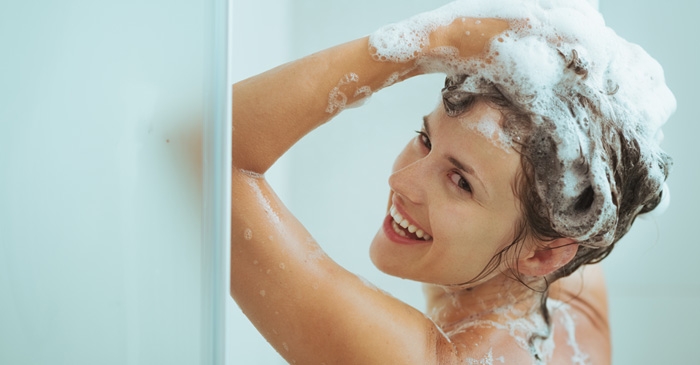 You have got a wedding to attend in a couple of days and while your dress, accessories are all in place, it's your dry straw-like hair that takes away all your excitement. Not anymore! Here are some expert hair care tips on hair conditioning that can transform your crowning glory.
You must have heard about the miracles of deep conditioning a million times, but you may not have put these tips for healthy hair into practice. Hair care isn't that difficult, all you need to do is pay attention to the product you are using. Use a hair care range that is made as per your hair type. For example:
If you are struggling to combat dandruff, you have 2 choices: Vatika Premium Naturals Lemon and Tea Tree Oil Anti Dandruff Shampoo or Vatika Premium Naturals Lemon and Henna Anti Dandruff Shampoo that removes dandruff from the hair and scalp from the first wash and also helps prevent hair fall.
If hair fall happens to be your major concern, then Vatika Premium Naturals Henna Olive Shampoo can be your choice. Its herbal henna and olive enhanced formula not only reduces hair fall, it also promotes hair growth.
Other than that, make sure you try this deep conditioning hair mask to keep your long locks healthy and smooth.
You will need just a few things like: Olive oil, coconut oil and honey. Mix the two oils to massage your scalp. Once you are done, apply a spoonful of honey on the hair strands, wrapping your hair with a shower cap later. You can wash it off after keeping the deep conditioning mask for around 2 hours. This treatment will condition your hair and will also stop hair fall by strengthening your hair roots. To double up the benefits, use a herbal shampoo that suits your hair. Your dry lacklustre hair will be nourished with olive and almonds if you pick Vatika Premium Naturals Black Olive Almond shampoo. Nothing can give you shine like the way almond and black olives do!
Here's one more hair mask worth trying! If you don't have an overly sensitive nose, take an egg and some olive oil - 2 teaspoons. Apply this mixture on the scalp and hair. Keep it for an hour and wash it off with a mild shampoo. Olive oil is a hair root strengthener and eggs make your hair silky, shiny and soft - which gives you all the hair conditioning you need!
Now, for anything to sustain the results you need to incorporate that in your regimen. Include this deep conditioning mask/treatment in your hair care routine. Make it a habit to religiously do it once a week and see your hair change for good. It's also important to follow a balanced diet, get some exercise and drink loads of water. Your hair will be soft and silky, with lesser tangles, and eventually lesser hair fall. And you can sport all those beautiful hairstyles for long hair that you've always dreamt of!
Read More Tips On:
Tips for Dry and Damaged Hair
How to Get Shiny Hair
Healthy Hair Tips
Hair Fall
How To Remove Dandruff
Long Hair Tips
Hair Care
Hair Oil
​
---
*
Fields are required. Make some cool noise, please don't spam and your voice will be heard.
Was this Article helpful?