Celebrity Diet Tips For Healthy Hair
Celebrity Diet Tips For Healthy Hair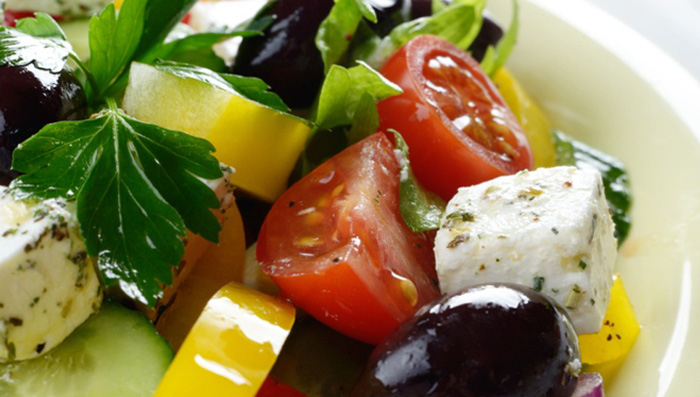 There are a lot of things that we do for shiny and bouncy hair. Regular washing, conditioning, spa treatments, using top notch hair products, smoothening, blow drying and what not! But adding any chemicals or heat to our scalp makes our hair weaker due to several side effects. Nothing beats a healthy diet for the natural beauty of our hair. If you don t believe us, here are a few hair care tips for healthy hair that are endorsed by our very own Bollywood divas!
Diet tips by Jacqueline Fernandez

believes that her hair has remained thick and shiny because her diet includes fish. Fish is a rich source of protein which is essentially the building block of our hair. We have also read that Sonakshi Sinha likes to have brown rice with dal, chicken or fish which is the source of her protein. Apart from that she also has rotis and vegetables.

Dia Mirza's diet plan

on the other hand, likes to eat food which is not heavily cooked. For example, vegetables in form of a salad and instead of fried food, she likes grilled chicken and steamed fish. This is a good way of ensuring that the nutritional value of your food is not decreasing.

Deepika Padukone's diet plan

lustrous locks are any girl's source of envy. The secret of this natural beauty is actually a very well renowned scientific tip for healthy hair and body i.e., eating a balanced diet. A balanced diet has a combination of all nutrients which help in hair growth and keeping them healthy. Most important for hair are proteins, iron, zinc and vitamins. (Vitamin C helps in blood circulation to the scalp and follicles. Vitamin C deficiency can lead to hair breakage. Iron helps cells carry oxygen to the hair follicles and a lack of zinc can lead to hair loss, as well as a dry, flaky scalp.)

Kareena Kapoor's diet plan

mantra for natural beauty is fairly simple. 6-8 glasses of luke warm water every day. Water is the elixir of life and is beneficial not only for hair but for the entire body. It replenishes our body with several minerals and rejuvenates with moisture.

Priyanka Chopra's diet plan

trusts the goodness of amla for her hair. She believes that natural beauty comes from natural sources and amla has never disappointed her. If you can't consume amla or want a simpler way to benefit from it, then PC's hair care tip is to use Dabur Amla Hair Oil regularly. Regular use of amla has several benefits. It strengthens the hair follicles, stimulates hair growth, keeps dandruff away, straightens your hair, prevents split ends and nourishes your hair. It also prevents premature greying of hair and stops hair loss.
So go on and enhance your natural beauty with these
hair care tips
from the celebrities. Also read about
hair care home remedies
. You can share your own tips for
healthy hair
and dietary regimen in our forum.
Read More Tips On:
How to Get Shiny Hair
How To Remove Dandruff
How To Make Hair Silky
Hair Fall
Long Hair Tips
Hair Oil
Tips for Dry and Damaged Hair
​
---
*
Fields are required. Make some cool noise, please don't spam and your voice will be heard.
Was this Article helpful?