Beautiful Natural Hairstyles
Beautiful Natural Hairstyles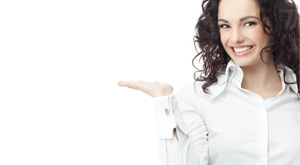 From simply interweaved hair to attractive bridal-like hair style , there are varied styles that fall in the Do-it-Yourselves (DIY) category that can be practiced with ease at home. You can try these hair styles following simple steps.
Loop Ponytail hairstyle DIY way
Spray your hair with a gentle hairspray to create a mild smooth surface; pull your hair back into a low ponytail and secure with a hair-elastic. Now, separate your hair above the ponytail holder, creating a hole that is centered above the ponytail holder. Once this is done, raise the ponytail up and over your ponytail holder, right into the hold you ve created and then push your hair all the way through. Finally, pull the ponytail outwards to tighten. That's it! Quite neat, isn't it?
The Bun-Looks
Best suited for school and college girls who have thick and long hair, which in other styles look unkempt. Many bun styles are DIY and also have a very Indian flavour to them. For example, in the Indian tradition, bride's hair is always tied in a neat bun. The bridal hair bun is adorned with flowers (usually Jasmine), jewellery or other accessories to make it more elaborate as Bun Hairstyle provide support to the heavy duppattas worn by the brides over their head. For a neat DIY bun comb your tresses and hold them all together in on hand and wrap them on one side, twisting them into a roll – one layer on top of the other. String the last strand into the bun roll that you've neatly tied your hair into. That's a simple hair bun for you.
The Curly Hair Look
If you are lucky to possess an oval face, be sure that curls will look great on you. The silky straight tresses have become redundant and need a bit of bounce. For bouncy and curly hair, try using plastic rollers or a traditional hair-curling rod. A curly hairstyle can easily accentuate your looks; it is fashionable, feminine and chic. Moreover, curls, when styled the right way can look playful and flirtatious and work effortlessly towards raising the glam quotient.
OFF THE SHELF
To don a glamorous look, hairstyles play a vital role. Therefore, pampering your hair becomes all the more important for the reason that the number of products you use to glam-up your hair styles, ultimately can result in damaging hair.
Dabur Almond Hair Oil
has 2X Vitamin E that leads 2X silky strong hair- A perfect product for those who love to style their hair.
HEALTH TIP
A scalp that is clean is the base for shinny, strong and shinny hairs, scalp plays an vital role. Lemon is an excellent tonic for a clean scalp. To nurture your hair, a wonderful at home health tip for a hygienic scalp is to give it a hot oil massage after every three days in a week.
Also read
How to Get Thicker
Home Remedies for Shiny Hair
How to Treat Dry Hair
Home Remedies for Healthy Hair
How To Remove Dandruff
Long Hair Tips
Home Remedies for Silky Hair
Hair Fall
Hair Oil

---
*
Fields are required. Make some cool noise, please don't spam and your voice will be heard.
Was this Article helpful?