Amazing Benefits of Amla & How to Use It to Prevent Hair Fall
Amazing Benefits of Amla & How to Use It to Prevent Hair Fall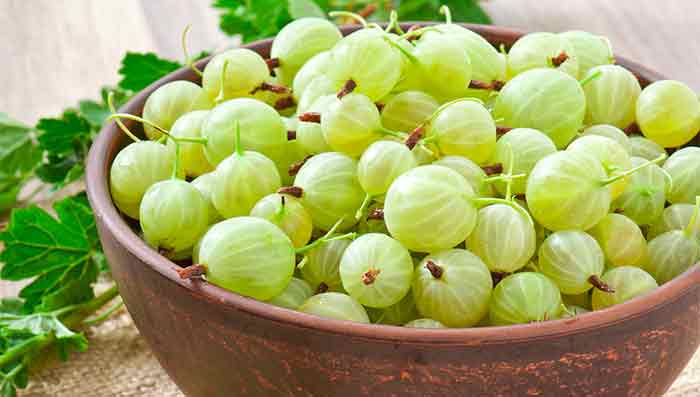 Got Amla? If not, you're doing it wrong. Indian Gooseberry or amla, as it is more commonly known, comes from the Phyllanthus Emblica tree. Not something unfamiliar to our culture, amla has long been used for various purposes especially to combat hair related issues like hair fall, premature greying, dandruff and dryness among others since time immemorial.
Facts about nutrient properties of amla :
Amla is one of the best sources for vitamin C
It serves as medication to a host of skin and hair related problems
Packed with antioxidants it aids in the anti-aging process of the skin by fighting free radicals and slowing down the degradation of collagen which is responsible for elasticity of the skin
A natural conditioner, it nourishes the hair from root to tip
It also contains Vitamin A which helps improve skin complexion
Aids in healing acne & removes dead cells from the surface of the skin
Moving to the crux of the issue- why Amla for hair? Because as an excellent hair tonic, it enhances the thickness of hair, helps with dandruff and scalp conditions & encourages hair growth.
Benefits of Amla for hair:
Amla is known for making hair stronger and thicker. It is a rich source of iron and other nutrients which prevent hair loss and help in hair growth. The anti-oxidizing properties keep hair healthy and its anti -bacterial properties facilitate a healthy scalp and removes dandruff. It rejuvenates the scalp and hair follicles thus giving you hair that are ever gorgeous and beautiful.
Using amla for hair care will help you in the following way:
Promote hair growth :

As a rich source of antioxidants, amla help get rid of cell damaging free radicals that can cause hair fall & greying. Besides, the phytonutrients, minerals, and vitamins present in the amla help strengthen hair follicles, increase scalp circulation, and stimulate healthy new growth.

Keeps dandruff at bay :

With immense healing properties, amla aids in maintaining a clean problem free scalp. Its antimicrobial, antibacterial and anti-inflammatory properties prevent occurrence of dandruff and relieves your scalp of any signs of itchiness and inflammation.

Prevents premature greying :

It helps renew pigmentation in hair and makes it darker and thicker.
How to use Amla for hair :
Amla & lemon hair tonic :

To fortify each of your hair strand from root-to-tip and rid your scalp of any impurities amla & lemon juice hair tonic is just perfect. To make this:

Mix equal quantities of fresh amla & lemon juice
Gently massage your scalp and hair for 5 minutes
Leave it on for 30 minutes
Rinse using a mild shampoo

Amla & coconut oil mix :

This hair tonic is like a match made in heaven. Coconut oil will strengthen your hair, condition it from deep within, nourish it and add natural shine. When mixed with amla, the combination of oil and amla will add health to your hair thus preventing them to fall. To make this excellent hair tonic:

Boil 1 cup of Vatika Enriched Coconut Hair Oil
Add 6-7 dried slices of amla and fry till they turn charcoal black
Let the mix cool down before applying to your hair
Leave it overnight and rinse the morning after with a mild shampoo
Repeat the process at least twice a week for better results

Amla & henna hair pack :

To make your hair stronger from the root and condition the hair follicles from inside, this hair pack is the ideal one to add to your hair care regime.

To 4 tablespoon of henna powder add 3 tablespoons of amla juice & 2 tablespoons of Dabur Amla Hair Oil (mixing amla hair oil will aid in nourishing the scalp inside out as well as keep your hair silky and smooth post wash as well)
Mix well and apply to your hair
Let it dry for 30 minutes
Rinse with water followed by a mild shampoo

Amla & shikakai hair mask :

If excess of hair fall is giving you sleepless nights, try this awesome hair remedy.

Mix equal amounts of shikakai & amla powder in a bowl
Add water to make a thick paste
Apply all over your hair
Let it dry for 40 minutes
Rinse off with a mild shampoo
Repeat the process at least once a week for desired results
Amla used in any form (juice, oil, raw) immensely help in enhancing the overall health of hair. If eating it raw or preparing home remedies is not your cup of tea, you can always restore to regularly applying Dabur Amla Hair Oil. An excellent alternative to any hair product available in the market, giving your hair regular hair massages with this hair oil will strengthen your hair from within, encourage fresh growth and controls pre-mature greying—all this while keeping your hair healthy, thick and absolutely gorgeous.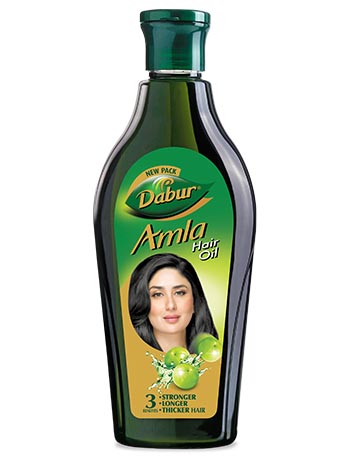 Still thinking how to use amla for preventing hair fall? Follow our blog for more tips & cures.
Read More Tips On:
Tips for Dry and Damaged Hair
How to Get Shiny Hair
Healthy Hair Tips
How to Stop Hair Fall
How To Remove Dandruff
Hair Care
Long Hair Tips
Hair Oil
*
Fields are required. Make some cool noise, please don't spam and your voice will be heard.
Was this Article helpful?