8 Effective Ways To Make Your Hair Smooth
8 Effective Ways To Make Your Hair Smooth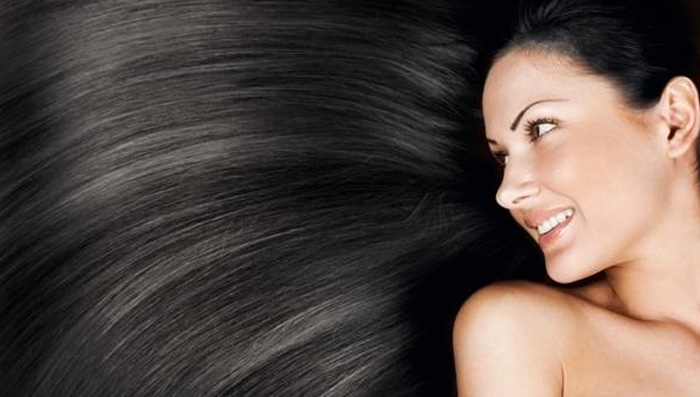 Tired of damaged and unmanageable hair? Want your tresses to be lustrous, silky and smooth like celebrities? Well, you'd be surprised to know that you can easily transform your hair and make it perfect with a few changes in your hair care regimen. Just follow these hair care tips to get smooth and silky hair naturally.
Use a shampoo that suits your hair type
Choose a shampoo that not only cleanses your scalp but also makes your hair soft and smooth. Dry, oily, dull or hairfall-prone - you should always use a shampoo which is suitable for your hair. Find the right one for you from the Vatika Premium Naturals range of shampoos.
Make your own natural shampoo.
How? Read the following hair care tips:
Cold water therapy:
A nice cool water wash helps sealing the hair cuticles and lets it lie flat, thereby making the hair unfrizzy and giving your locks the perfect volume. Using cold water might be a difficult task in winters, but you should be careful about rinsing your hair with hot water as it makes your hair rough.
Careful combing:
Combing wet hair damages the top layer of your strands making your hair look fizzy and rough. Make sure that your hair has dried down a bit and then comb with a wide toothed comb. Start combing from the bottom of your strands, and move upwards towards the crown. If you start combing from the top of your head, it can cause breakage and damage and make your hair rough and unmanageable.
Proper conditioning:
Choose the right conditioner and watch the texture of your hair transform magically. Deep conditioning treatment does wonders to your hair and makes them smooth and silky. You can also use leave-in conditioners and serums to achieve that smooth and frizz free look.
Give heat a break:
Instant styling using a straightener, curling iron, perming rod always seem like the best solution, but on regular use, these cause some serious damage to the hair. The heat from these gadgets strips the hair off its natural moisture and sheen making it coarse and frizzy. So you better start loving your hair and take better care.
Oil your hair with Dabur Almond Hair Oil:
The fatty acids present in the oil coat the shaft of your hair, helping to keep it healthy and protected. Dabur Almond Hair Oil shields the hair from the damage caused by hair dye, flat irons and even damaged outer layers of your hair due to hair dryers, giving them a sleeker, smoother, and healthier appearance.
No more chemicals:
Using products that contain chemicals damage your hair irreversibly. The chemicals that go into making these shampoos are also used as industrial cleaners. Can you even think of what such products can do to your hair? Research has shown that these chemicals cause heavy hair fall and thinning of hair. Instead use shampoos with natural and organic ingredients, which are not harsh on your hair and also lock in the moisture thus giving you smooth and soft hair.
So, put these
hair care tips
to use and experience a sea change in the quality of your hair. Learn more on
how to make hair silky
. Do let us know how these tips worked for you and share your experience in the comment box below.
Also Read
Home Remedies For Dry & Damaged Hair
Healthy Hair Tips
How to stop Hair Fall
How To Remove Dandruff
Long Hair Tips
Home Remedies for Shiny Hair
Hair Oil

*
Fields are required. Make some cool noise, please don't spam and your voice will be heard.
Was this Article helpful?