7 Reasons Why Avocado Is Great For Your Hair
7 Reasons Why Avocado Is Great For Your Hair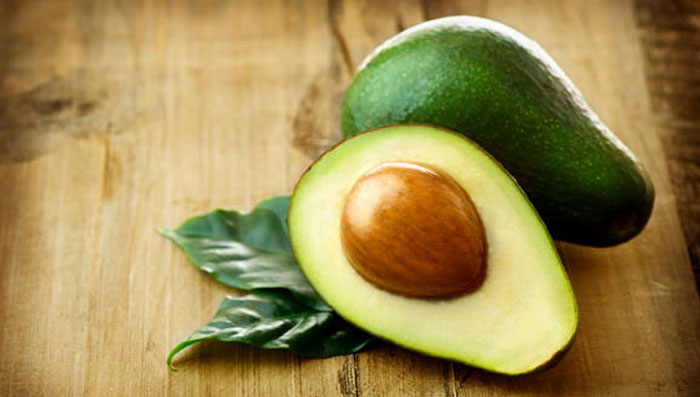 Protein and vitamin rich, good fighter of cancer and cardiovascular diseases, digestion aider, blood pressure regulator, bad breath controller,
immunity booster
- avocados are among the healthiest fruits ever. Though it contains fat, it's good fat and it is also packed with numerous nutrients, all of which benefit the skin and hair. Read on for
hair care tips
using avocado:
As a conditioner – Avocado works wonders as a conditioner for dry hair, thanks to its inherent creamy texture. So follow this hair care tip – mash up the fruit and massage it on your hair for soft and healthy hair. What's more, if you have dry scalp problems like itching avocado oil goes deep into the epidermis layer to keep the scalp moisturized and itch-free.
For frizzy hair – If you have damaged and dry hair, you can use avocado to solve it and control frizz too by detangling the hair without leaving it greasy.
As a hair protector – Hair products made with avocado butter are a great choice for protecting hair from heat styling.
For split ends – Another conditioning property of the fruit is that its oil works well for brittle hair and helps in controlling split ends.
For shiny hair - This fruit contains fats, vitamins and omega 3 fatty acids, which are essential for beautiful and shiny hair. Avocado rejuvenates and moisturises the scalp and can be an exceptional treatment for revitalizing damaged hair. What the fruit basically does is that it deep conditions your hair and scalp thereby making your tresses look shiny and full of life.
For hair growth – Avocado oil stimulates the scalp thus helping in hair growth, controlling hair loss and improving hair condition. Rich in vitamin B and E, the fruit helps in strengthening and protecting the hair strands and also repairs scalp damage.
For softening hair – Try this simple hair care tip – mix avocado pulp with egg yolk and apply on your hair to make it soft and well-nourished. You can also try one more homemade hair treatment – mix avocado with egg yolk, olive oil and yogurt to form a thick and consistent paste. Use this mixture as a hair mask to nourish your hair from inside out. Keep it on for 30 minutes and then rinse with Vatika Premium Naturals Shampoo. Your hair will be visibly softer to touch and have a well-revitalized shine to it.
Now that you've understood how good avocado is for your hair, find out how great avocado is for your skin in this article. Read more on benefits of avocado for skin. And don't forget to drop in a comment if you liked our hair care tips.
Also Read
Home Remedies for Shiny Hair
How to Treat Dry Hair
Home Remedies for Healthy Hair
How To Remove Dandruff
Long Hair Tips
Home Remedies for Silky Hair
Hair Fall
Hair Oil

​
*
Fields are required. Make some cool noise, please don't spam and your voice will be heard.
Was this Article helpful?