6 Home Remedies for Itchy Scalp
6 Home Remedies for Itchy Scalp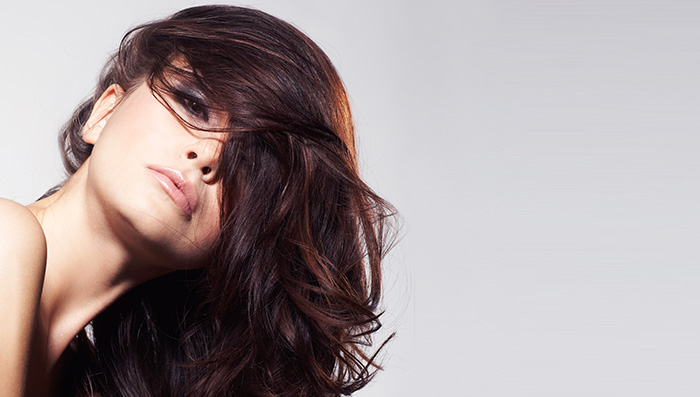 Tired of constantly scratching your scalp? Tried all the home remedies for dandruff and itchy scalp known to you but in vain? Then look no further. Try these home remedies for itchy scalp and you'll never have to complain about your scalp giving you a hard time ever again.
The problem of itchy scalp often stems from dryness of the scalp that further aggravates issues like dandruff, hair fall and dry strands among others. Among the many causes of dryness of the scalp, improper hair & scalp care, fungal & viral infections, poor diet and stress causes the most amount of damage. To avoid the problem of dry and itchy scalp, you must keep your scalp hydrated at all times by taking adequate measures. But don't reach out for those expensive saloon treatments just yet. Look into your kitchen and you will find a treasure trove of ingredients that can rid you of the problem of itchy scalp and leave you with silky, soft and healthy hair. So, try these home remedies for itchy scalp today to experience the world of difference they can make to your hair and scalp.
Here are the top 7 home remedies for itchy scalp.
Lemon juice to the rescue :

The time-tested effects of lemon on skin and hair stand undisputed. Its antiseptic properties work like an antidote for any hair or scalp related problem and the antibacterial effects help rid your scalp of dandruff. As an itchy scalp home remedy, just apply the juice of fresh lemon all over the scalp and let it rest for 5 minutes before washing it off with a mild shampoo. Repeat the process at least twice a week or till the itchiness and dryness of the scalp has disappeared.

 

Coconut oil therapy :

When itchiness strikes, turn to coconut oil! The vitamins and essential fatty acids naturally found in coconut oil nourish the scalp from deep within thus freeing it of any problem of itchiness and dryness. As a simple itchy scalp home remedy, massage your scalp at least once a week with warm Vatika Enriched Coconut Hair Oil and wash with a mild shampoo. You can also add few drops of it to your shampoo before washing your hair. This itchy scalp remedy will not only keep your scalp hydrated but also make your hair feel soft post wash.

Go bananas :

As an itchy scalp home remedy, bananas work like a magic potion on dry and itchy scalp. The nourishing and moisturizing properties of banana help condition the scalp deeply while treating it of any signs of inflammation, itchiness, flakes and dandruff. This easy yet effective itchy scalp remedy is easy to make. Just mash one ripe banana with a tablespoon full of honey and apply to the scalp. Allow it to sit for ½ hour before rinsing it off with a mild shampoo.

Wash it off with baking soda :

Among the remedies for itchy scalp, using baking soda to fight itchiness and dandruff always works. The alkaline nature of baking soda helps balance the pH level of the hair thus restoring all the lost moisture. To make this itchy scalp home remedy, just make a paste with baking soda and water and rub it on your scalp. Let it sit for 10-15 minutes before washing it off with a shampoo.

Pampering of aloe vera :

To sooth your itchy scalp, give your scalp a nice and gentle aloe vera juice massage at least twice a week. As one of the most effective remedies for itchy scalp, aloe vera provides the scalp with all the moisture it requires for growth of soft, smooth and silky hair.

Apple cider fun :

The anti-inflammation properties present in apple cider vinegar help kill the yeast and virus that causes itchiness on the scalp. Wet your hair, spray a concoction of water and apple cider on it and leave it on for few minutes before shampooing with normal water.
Scalp itching remedies are aplenty but you must always go for the ones that suit your hair type. Dryness of the scalp can easily be controlled with proper nourishment. Scalp itching remedies must always be followed with a proper hair care routine if you want long-term solution to the problem.
To keep your strands healthy and strong the best home remedy for scalp itching include applying hair oil regularly.
Regular hair oil massages
will nourish your scalp from deep within while keeping at bay the problem of dry & itchy scalp and promote growth of strong and thick hair.
Also read about
home remedies for dandruff & itchy scalp in monsoons
Read More Tips On:
Hair Oil
How to Stop Hair Fall
Tips for Dry and Damaged Hair
How To Make Hair Silky
How to Get Shiny Hair
How To Remove Dandruff
Hair Care
Healthy Hair Tips
​
*
Fields are required. Make some cool noise, please don't spam and your voice will be heard.
Was this Article helpful?