6 Benefits Of Tea Tree Oil For Your Hair
6 Benefits Of Tea Tree Oil For Your Hair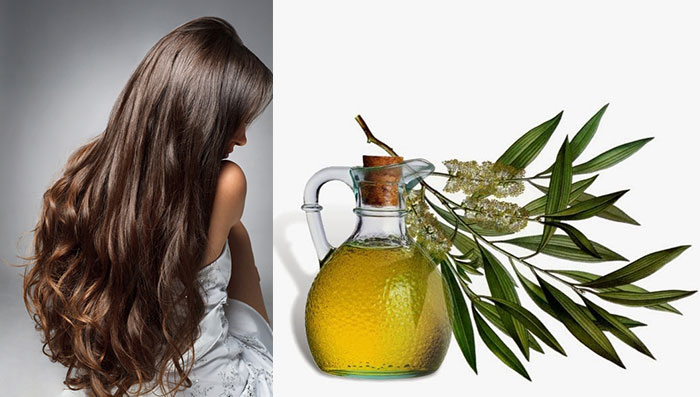 A popular natural ingredient, tea tree oil is natural ingredient in a number of beauty products like shampoos, face cleansers, etc. Read on to understand why this essential oil is absolutely essential in your beauty regime, especially for hair.
For hair growth
Yes, the essential oil is known to promote hair growth by unclogging hair follicles and nourishing the roots. Try this homemade beauty tip - take few drops of tea tree oil, mix it with Dabur Amla Hair Oil and massage it well so that it seeps into your scalp. Apart from the tingling sensation, your scalp will also feel immensely refreshed and induce hair growth. What's more, your hair also benefits from the goodness of the Indian gooseberry – amla. This wonder fruit, that goes into the magical Dabur Amla Hair oil, enhances natural hair colour, stops hair fall, controls pre-mature hair greying, nourishes hair from root to tip, and gives your hair a lovely shine!
For dandruff
Another amazing homemade remedy using tea tree oil is that it fights dandruff quite effectively. All you have to do is take a few drops of tea tree oil, mix it with your regular shampoo and wash your hair. Follow this hair care tip regularly to see a significant reduction in dandruff.
For dry scalp
Did you know that tea tree oil is also a good cure for dry scalp? Yes, what it does is that it clears the pores and nourishes your scalp and hair. You can try a similar homemade beauty tip like you read above - mix it with some other flowing non-sticky oil like Vatika Enriched Olive Hair Oil and massage your scalp. Let it soak for a couple of hours and then rinse your thoroughly. Your scalp will be non-flaky and moisturised!
For infections
The medicinal properties of tea tree oil help in fighting bacterial infections and scalp irritations effectively. If you feel the slightest viral activity on your scalp, try this homemade beauty tip first, but if the problem persists, visit a doctor.
For hair fall
Hair thinning is something we all dread about. But apart from promoting hair growth, tea tree oil also helps in preventing hair fall by replenishing lost nutrients back to the hair and thereby strengthening the follicles.
For healthy hair
If an easy off-the-shelf remedy is what you have in mind, pamper your hair with Vatika Premium Naturals Lemon & Tea Tree Oil Shampoo. Coupled with the goodness of lemon and tea tree oil, this shampoo gives your hair complete hair care.
That's not all, tea tree oil packs a punch when it comes to skin care as well. Also read about benefits of tea tree oil for glowing skin.
Also Read
How To Make Hair Silky
Healthy Hair Tips
Long Hair Tips
Tips for Dry and Damaged Hair
Hair Oil

*
Fields are required. Make some cool noise, please don't spam and your voice will be heard.
Was this Article helpful?