5 Tips & Tricks for Gorgeous Thick & Long Hair Using Hibiscus at Home
5 Tips & Tricks for Gorgeous Thick & Long Hair Using Hibiscus at Home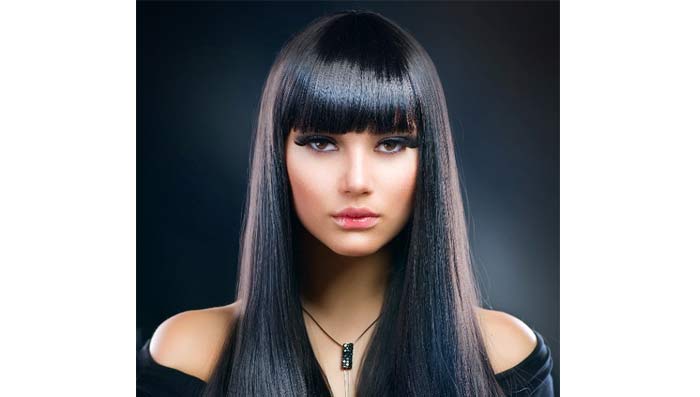 There are plenty of uses of hibiscus in our everyday beauty regime.
Some of ​hibiscus benefits for hair include:
The flower is a great combination of vitamin C, phosphorus, riboflavin and calcium
Provides enough nourishment to keep your hair thick, strong & beautiful. Read more on home remedies for thick hair.
The presence of carotene aids in preventing premature greying of hair
Applying it directly to the hair in the form of its juice or oil restricts the hair from falling or breaking
Adds a natural shine and radiance to hair
Do you need more reasons to make it your go-to-remedy for any hair related problem? If yes, then keep reading further to know how to use hibiscus flower for hair and get hair that are naturally radiant and gorgeous.
Hibiscus shampoo:

Want problem free and naturally shiny hair? Try making this super effective and absolutely easy hibiscus shampoo at home.

Take 6-7 hibiscus leaves & 5-6 tulsi leaves
Add 3 tbsp of gram flour and grind together
Add 4-5 tbsp of water to the mix till it becomes frothy
Add 2 tbsp of Vatika Enriched Coconut Hair Oil With Hibiscus
Rinse hair with water & apply this mix as a shampoo
Leave it for 5 mins before washing it off with water

Regular use of this shampoo will ensure that your hair remains well nourished & silky smooth.

 

Hibiscus conditioner:

If you are someone who relies more on homemade natural solutions as compared to chemically laden treatments and products available in the market, then this natural hair conditioner is a must try for you. Getting bouncier, beautiful & stronger hair was never this simple.

Blend 10-15 hibiscus leaves & petals of 1 hibiscus flower in a blender to make a fine paste
Strain the mix and use the sticky extract to rinse your hair post shampoo
Leave it on for 5 mins before rinsing it off with water

Curry leaves & hibiscus hair pack:

Sounds like a strange mix? But trust us when we say this hair pack is all you need to get rid of any hair damage that could be causing you a bad hair day on a regular basis. While hibiscus benefits are quite well-known, curry leaves on the other hand throw quite a surprise when it comes to benefiting the overall health of your hair. As a rich source of iron and packed with anti-bacterial properties, they promote hair strength and growth and aids in keeping the scalp dandruff and infection free. To make this curry leaves and hibiscus for hair growth pack:

Crush together 10-12 hibiscus & about 20 curry leaves
Add water to make a smooth thick paste
Add 1 tablespoon of yogurt & blend it well
Apply the paste on your hair and scalp and leave it for about an hour
Rinse off first with water followed by a mild shampoo like Vatika Hair Fall Treatment Shampoo for better results

 

Hibiscus, amla & shikakai hair mask:

Amla controls hair fall and adds strength to hair follicles; shikakai adds smoothness and natural shine to the stands and hibiscus flower for hair prevents premature greying and aids in improving their overall texture & health. Thus the combination of these three super ingredients in one hair pack is like good news for your hair!

To ½ tablespoon of hibiscus powder, add 4 tablespoons of amla & 2 tablespoons of shikakai powder
Make a paste by adding appropriate amount of water
Apply the paste to your hair & massage gently
Leave the paste on for 15 minutes before washing it off with a mild shampoo

 

Hibiscus infused hair oil :

There are multiple well-documented hibiscus benefits for hair but the ones that stand out the most among them include nourishing and deeply conditioning your scalp and hair, from root-to-tip; moisturising it to keep problems of dryness & itchiness of the scalp at bay; and adding natural lustre. Infusing it with another magical potion for hair like coconut oil is like match made in heaven. To make your own hibiscus hair oil:

Grind 10-15 leaves and petals of 1 hibiscus flower in a grinder
Boil 1 cup of coconut oil & add the paste to it
Let it simmer for 5 minutes and add 4-5 neem leaves
After simmering it further for 5 minutes take the oil off the flame
Once cooled, store the oil mix in a bottle and use it to massage your hair with it at least once a week

 
If making your own oil sounds like a lot of hard work and trouble, start using Vatika Enriched Coconut Hair Oil with Hibiscus on a regular basis. Packed with the richness of coconut & hibiscus, the hair oil is nothing less than an elixir for your hair. Hibiscus extracts help control hair fall and maintain the natural colour of your mane while coconut deeply-nourishes your scalp to encourage healthy hair growth. Result—beautifully radiant and gorgeous looking hair!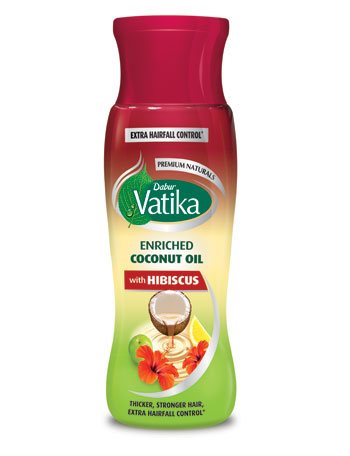 Read more on various
benefits of hibiscus for hair
&
tips how to get long & silky hair
at home.
Read More Tips On:
Tips for Dry and Damaged Hair
How to Get Shiny Hair
Healthy Hair Tips
How to Stop Hair Fall
How To Remove Dandruff
Hair Care
Long Hair Tips
Hair Oil
​​
*
Fields are required. Make some cool noise, please don't spam and your voice will be heard.
Was this Article helpful?