5 DIY Home Remedies For Split Ends
5 DIY Home Remedies For Split Ends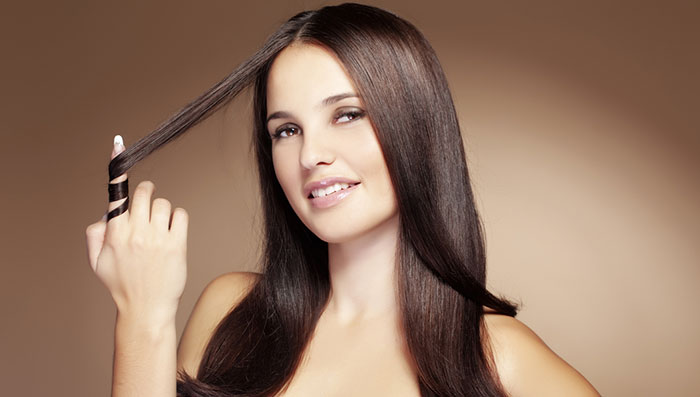 If the tip of your hair feels like a broom and you shy away from letting it loose, you've come to the right place. Split ends can make it difficult to have a really good hair day. And a lack of proper nourishment and care can make them to break off or continue splitting up the length of your hair, especially if you have really long hair. To avoid the problem and to grow any further, cutting the split ends off is considered to be the most effective way. But if you are trying to grow your hair and trimming is not your preferred solution, you can try some of these
hair care tips
at home to reduce and control the problem.
Egg Mask
Rich in protein and essential fatty acids, egg always proves to be great at treating split ends. Since hair is primarily made up of protein, eggs help strengthen the hair follicles and make it smooth, and resilient.
Method:
Brush out your hair first to prevent tangles
Whisk an egg yolk and mix in two or three tablespoons of olive oil and one tablespoon of honey
Work it into damp hair, leave it on for 30 minutes
Rinse it off thoroughly
Finally, shampoo your hair
Deep Condition with Dabur Vatika Enriched Coconut Hair Oil
Restore your hair's moisture and get rid of spit ends by deep conditioning with Dabur Vatika Enriched Coconut Hair Oil. For healthier hair, regularly deep condition it with moisturizing oils and natural hair masks.
Method:
Avocado
An excellent deep conditioner to create lustrous locks, Avocado is loaded with protein, essential fatty acids, folic acid, magnesium, vitamins A, D and E, and other nutrients that nourish your hair and stimulate growth. Avocado also has hair-softening properties. Now let's find out how to use avocado with these hair care tips:
Method:
Mash one ripe avocado and mix in two tablespoons each of olive oil and coconut oil until you get a creamy consistency
Apply this hair mask liberally on your hair avoiding the roots
Leave it on for at least 30 minutes
Rinse it off and then use Dabur Vatika Heena & Olive Shampoo to add a lustrous shine to your hair
Do this on a weekly basis, or two times a month
Mayonnaise
Mayonnaise works as an excellent remedy for damaged hair. It nourishes your hair, prevents split ends, and provides a soft feel and shiny look.
Method:
Wet and towel dry your hair
Work one-half cup of mayonnaise into your hair
Leave it on for at least 15 to 20 minutes
Rinse it out and shampoo your hair
Repeat once or twice a week.
Caution: You hair may smell bad for days after using mayonnaise, but the hair care tip is still worth trying for the sheer results it promises!
Beer
Make your hair healthy by supplying protein and sugar to the damaged hair follicles. And add more volume and shine with the conditioning properties of beer.
Shampoo your hair
Pour some flat beer in a small spray bottle
Spray it over the mid- and end-sections of your damp hair
Let it sit for two to three minutes
You need not rinse it out
Do this once a week
Don't worry about the smell as it usually goes away when the hair dries up.
Use these home-made hair care tips and tricks regularly to make you hair healthy, voluminous and luscious as ever. And don't forget to share the results in the comment box below. Stay healthy, stay beautiful.
Also Read
How to get Silky Hair
Home Remedies For Dry & Damaged Hair
Healthy Hair Tips
Long Hair Tips
How To Remove Dandruff
Home Remedies for Shiny Hair
Hair Fall
Hair Oil

*
Fields are required. Make some cool noise, please don't spam and your voice will be heard.
Was this Article helpful?