4 Best Ways To Keep Your Natural Hair Moisturised
4 Best Ways To Keep Your Natural Hair Moisturised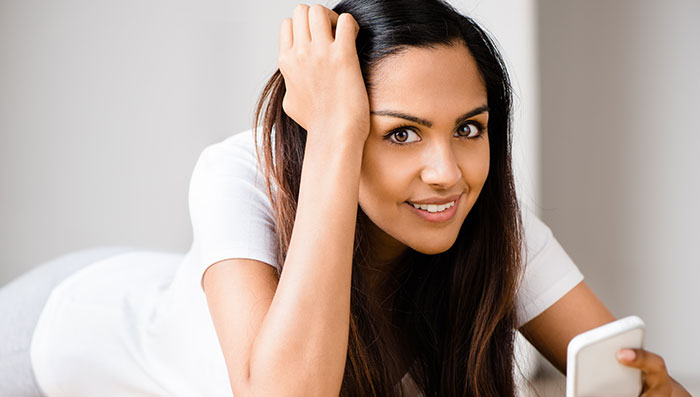 MoreWith every change in season, your hair goes through a lot of changes too. If your hair is naturally curly or wavy then it's extremely prone to dryness and ultimately breakage. Why? Because our scalps produce a natural oil called sebum which keeps your hair moisturised. And it's easy for sebum to travel from the roots to the tips if the hair texture is smooth and straight, thus providing moisturised scalp and hair strands. But a change in weather causes the curls, fizz and waves in textured hair which make it difficult for sebum to travel all the way down to the tips which results in making hair loose its natural lustre, making it feel dry and brittle. The bottom line is that you'll need a simple hair care regime and stick to it. Consistency is the key. Just implement these recommended
hair care tips
and make your hair soft shiny and healthy as ever.
DEEP CONDITION
Restore the moisture in your strands by getting a deep conditioning treatment once a month. Not only is it vital to restoring the moisture in your strands but it also makes it easier to comb and detangle the hair.
MOISTURIZE AND SEAL
Here's a routine that you should follow all year round to keep your hair hydrated irrespective of the weather. After shampooing and conditioning the hair, apply a leave-in conditioner and follow by moisturizing the hair with a cream while finally sealing with oil. You can also create your own mix of oils using a combination of Dabur Vatika Enriched Coconut Hair Oil, avocado, jojoba, Dabur Amla hair Oil or castor oil.
WEAR PROTECTIVE STYLES
Wear braids, twists, weaves, crochet braids. By keeping your hair in a protective style, not only are you minimising the exposure to pollution and harsh elements, but also keeping it from dryness and breakage.
TRIM
Get your hair trimmed at least every 2-3 months and make sure that you visit the hair care specialist. By keeping your ends trimmed you'll prevent the splits to travel further up the hair strand that will ultimately lead to breakage and less length retention.
Follow these hair care tips and let us know about your experiences. If you have your own secret hair care tips, do share them with us in the comments section below. After all sharing is caring!
Also Read
Home Remedies for Shiny Hair
How to Treat Dry Hair
Home Remedies for Healthy Hair
How To Remove Dandruff
Long Hair Tips
Home Remedies for Silky Hair
Hair Fall
Hair Oil

​​
*
Fields are required. Make some cool noise, please don't spam and your voice will be heard.
Was this Article helpful?