3 Celebrity Inspired Summer Hairstyles for Long Hair
3 Celebrity Inspired Summer Hairstyles for Long Hair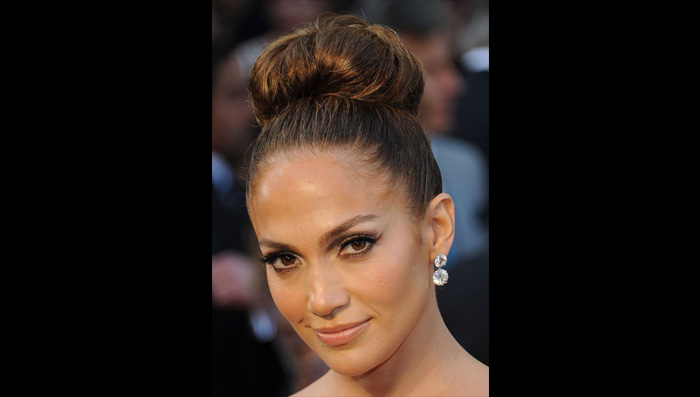 Bored of your same old hair? Don't want to experiment with a fancy cut and colour? We know just what you need to give your hair a fresh look. Read on and get inspired by these celebrity hairstyles for long hair. We've hand-pick three celebrities who are style icons in their own right, and showcased their signature hairstyle with a nifty tutorial so you know how to replicate it, at home.
Jennifer Lopez's Oversized Knot Bun

The glamorous diva wore this hairdo to a recent red carpet event and we think the updo is just right for a night out during summer. To get this look all you have to do is get these hair care tips right:


Start with A for Amla. Yes, Dabur Amla Hair Oil – a trusted product from Daburs range of natural hair oils that offers you problem-free hair and making your crowning glory healthy, lustrous and full of life. Give your hair a hot oil massage and wash your hair.
While still damp, apply a good amount of mousse throughout the length of the hair and then blow-dry it with a flat brush to tone down the frizz and give it a smooth finish.
Then pick a round brush and brush your hair towards the crown, make a near ponytail on the top of your head and fasten it with an elastic hair tie. Our hair care tip here is to make sure that the ponytail is centred.
Back-brush the ponytail thoroughly to add volume and seal it with a hair spray.
Now create a bun by gently twisting the ends of the ponytail with your fingers by wrapping it around the fingers in a criss-cross manner and wrap the end around the base.
Secure the bottom part of the bun with clips and finish it off with bobby pins to keep the bun in place.
Wrap it up with a generous spritz of hair spray and you're good to go!
Deepika Padukone's Poufy Ponytail
We love how Deepika Padukone spices up her every appearance with a hairstyle for long hair that compliments her look. And this effortlessly-chic hairdo goes with almost every occasion and every outfit – be it day or evening, Indian or Western. To get this look, follow these hair care tips: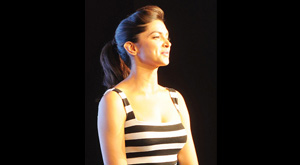 Start by washing your hair using Vatika Premium Naturals Henna Olive Shampoo for a smooth satin finish. The natural conditioning and gentle cleansing with the goodness of henna and olive provides your tresses a well-nourished look thats full of life.
Air-dry your hair and use a hair straighter to iron it out.
Then, split your hair into two sections - upper and lower.
Comb out the upper section with back brush it lightly to create a small bouffant on the top of your head.
Pin it up using a few hairpins. Our hair care tip here is to use clips of the same colour as your hair so it doesn't stand out.
Now take all your loose hair plus the bottom section and make a ponytail that's not too high, not too low.
If you're going to sport this hairstyle for long hair for a while, finish it off with a hair spray to keep the hair in place. That's it, you're done.
Kanagana Ranaut's Chic Curls
If you have naturally curly hair like Kangana's, a chic bob like this one pushes your look by a notch. To replicate this hairdo, all you have to do is:
Wash your hair with Vatika Black Olive Almond Shampoo for a high-shine look. Curly hair often tends to look dull when compared to sleek straight tresses. So this shampoo gives you the edge you need for a fierce hairstyle.
Apply a curl-enhancing mousse on damp hair and scrunch up your hair.
Let your hair air dry. The important hair tip here is not to comb your hair because that will only make it frizzy and also cause hair fall. And you're all set!

Now that you know how to get these celeb hairstyles, go on and let your hair do the talking!

Check out more hairstyles for long hair & long hair tips to keep them healthy & shiny.
Read More Tips On:
Hair Care
How to Get Shiny Hair
How To Remove Dandruff
Healthy Hair Tips
Hair Fall
Long Hair Tips
Hair Oil
Tips for Dry and Damaged Hair
​
---
*
Fields are required. Make some cool noise, please don't spam and your voice will be heard.
Was this Article helpful?