20 Simple Homemade Beauty Tips for Hair
20 Simple Homemade Beauty Tips for Hair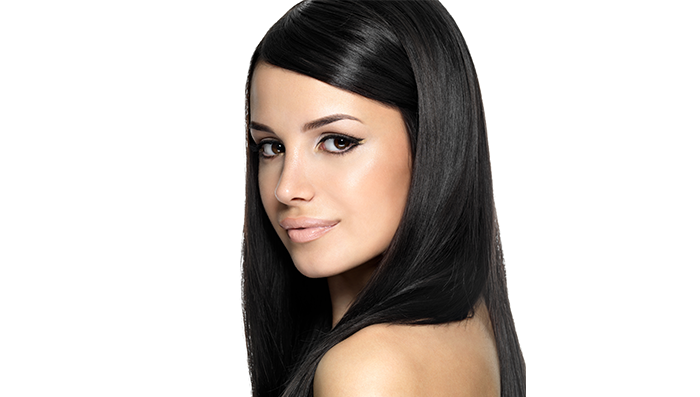 There is a very old saying, 'Hair is every girl's ornament'. This might sound silly, but you yourself know, how badly you crave for shiny, healthy and gorgeous hair. Don't you always wish to flaunt them to the world? Bewitch them and put them at your mercy? Of course, you do. We know how your heart wrenches with every hair that falls down from your head. How frustrated you get, when even after applying expensive hair products, you are unable to tame your wild mane.
Are you wondering, there is no end to your problem? What if, we say, you can easily do hair treatment at home and can get the beautiful hair? What if, we say, there are 'n' numbers of homemade beauty tips for hair? You don't believe us? Do you? Then, we suggest, you stop whatever you are doing, of course, except for reading this article and carefully concentrate on these 20 simple homemade beauty tips for hair and bewitch everyone with your black magic or it can be brown, you see it depends on your hair colour.
Tips for Beautiful Gorgeous Hair
Basic Tips for Beautiful Hair
Keep It Clean

- If you want your hair to look gorgeous, then it's high time to keep your scalp clean. Dirty scalp results in itchiness and makes your hair oily. So, you better wash your hair properly with mild shampoo once or twice a week.

Oil and Shine

- As you need water to drink, your hair needs Oil. Oiling makes your hair soft, shiny and silky. Not only that, it also provides the required nourishment to your hair that makes your hair healthy and strong. So, make it a habit to oil your hair twice a week, or at least once a week with Vatika Enriched Coconut Hair Oil.

It's Hot & Cold

- Most of the people are unaware of the benefit of hot and cold water. Are you confused? Well, hot water opens your hair pores, whereas cold water closes it off. So, always shampoo your hair with lukewarm water to clean off the dirt and wash off your hair with cold water after conditioning to close the pores.

Wet is Bad

- Your hair is doomed, if you wet them often. Excessive washing or water makes your hair weak and thus, prone to hair fall. Besides that, if you comb your wet hair, then be prepared to say bye bye to them.

Hair Beat With Heat

- Stay away from heat treatment. Imagine how you will feel, if you were asked to sit on the furnace? Similarly, your hair too, feels the burn, when you torture them with heat treatment to get curls, rebonding or straightening.

Tie The Knot

- Tying the knot is the strongest bond, whether it comes to two individuals marrying or your hair band marrying your hair. It is not funny. If you tie your hair, make a bun or a braid, then you protect your hair from unnecessary damage. Open hair is more prone to hair damage than tied hair.

Cover Your Head

- Sunlight can damage your hair as badly as it damages your skin. Moreover, pollution and dirt, kill the necessary nutrients that keep your hair healthy. So, the best way to solve this problem is to cover your hair, either with stole or cap/hat.

Keep it Right with Healthy Diet

- What you eat is as important for your hair as what you apply on your hair. You need to eat a meal rich in protein and vitamins. So, you better start eating fish, egg and milk.

Easy Tricks for Healthy Hair

Till now, you were reading basic homemade beauty tips for hair, now it's time to explore the easy hair treatment at home tricks for different hair problems-

Aloe Vera for Hair Fall

- Aloe Vera gel is a boon for people suffering from hair fall. So, if you want protection from hair loss, then blend 1 tablespoon of Aloe Vera gel, ½ tablespoon of lemon juice and 2 tablespoons of Vatika Enriched Coconut Hair Oil. Now, massage your head with it and wash your hair after 30 minutes.

Beer-Egg for Volume & Bounce

- Take ½ cup of beer, 1 egg and 1 tablespoon of olive oil. Now, mix them together and apply it on your hair properly. Wash it off after 20 minutes. You will get bouncy and voluminous hair you always wished for.

Almond for Frizzy Hair

- To get smooth and frizz free hair, take ½ cup of almond oil and 1 egg. Whisk them well. Now, apply the mask on your hair. Wash your hair with cold water after 45 minutes.

Coconut Lemon for Dandruff

- If white flakes have become the reason of your worry, then it is time to get rid of it ASAP. Just take 2 tablespoons of lukewarm coconut oil and 2 tablespoons of lemon juice. Mix them together and then, apply it on your scalp properly. Massage your head gently and wash off your hair with mild shampoo after half an hour.

Shine with Fenugreek Pack

- Soft and silky hair can be achieved easily with this easy hair treatment at home. Soak fenugreek seed for overnight. Mash them properly in the morning and mix it with half cup curd. Now, apply this mask on your hair. Wash it off with lukewarm water after half an hour.

Moisturize with Mayonnaise

- If you feel your hair are dry to touch, then just apply mayonnaise on your hair from tip to top. Keep it there for an hour and then, wash it off with mild shampoo. Mayonnaise rich in fat is one of the best natural ingredients to moisturize your hair.

Natural Highlighting with Beetroot

- If you wish to highlight your hair, then instead of using chemical rich colours, you take heena and beetroot juice to make a paste, depending on the length of the hair you want to colour. Apply it on the strip of your hair, you want to colour. Keep it there for 45 minutes and then, wash it off with plain water.

Baking Soda, Natural Cleanser

- It is important to clean your hair properly on a regular basis to remove dirt and remains of dye or hair colour. For that, take 3 tablespoons of baking soda and water. Mix them to make a liquid solution. Now, use it to wash your hair and clean your hair.

Say Bye to Damaged Hair with Honey

- Pollution and sun can result in damaged hair. To get rid of that, all you need is honey and olive oil. Mix 2 tablespoon of olive oil in half a cup of honey and apply it on your hair properly. Wash it off with cold water after 20 minutes.

Grey Hair Treatment

- Take 1 cup of coconut oil and 10-12 curry leaves. Now, boil them together in a flame. Put off the flame, once the curry leaves turn black. Now, strain it and then, massage your hair gently. Wash it off with a mild herbal shampoo next morning.

Papaya To End Split Ends

- Beside trimming your hair on a regular basis, you can also make an easy homemade hair mask to get rid of split ends. Just take half cup of yogurt and papaya. Mash papaya properly and mix it with yogurt. Make a smooth paste. Now, apply this mask on your hair and leave it there for half an hour and wash it off with shampoo and lukewarm water.

Long-Thick Hair

- To get long hair, you need 1 egg, 3 tablespoons of castor oil and 1 teaspoon of vinegar. Now, mix them together and apply it on your hair. Wash it off after 30 minutes.
Without wasting your time, use these easy hair care tips and let the world admire your gorgeous-shiny hair, because, you are worth all the praises!
Read More Tips on:
Hair Oil
How to Stop Hair Fall
How To Make Hair Silky
Healthy Hair Tips
Long Hair Tips
Hair Care
How to Get Shiny Hair
Hair Spa at Home
​
*
Fields are required. Make some cool noise, please don't spam and your voice will be heard.
Was this Article helpful?