Tips for Natural Sun Protection
Tips for Natural Sun Protection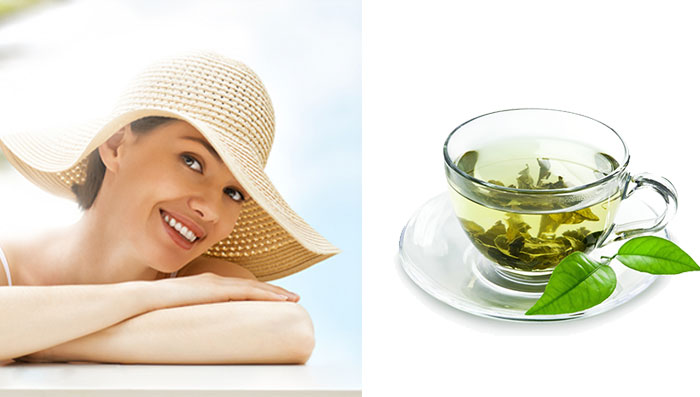 Everything that you consume determines how healthy, firm and radiant your skin is. It directs your body to keep the skin cells hydrated and inhibits wrinkle-causing enzymes. What you eat determines how firm, radiant and ageless your skin is. It influences the body's ability to make collagen and elastin, dictates how hydrated the skin cells are, and inhibits enzymes that cause wrinkles. Surprisingly, food can also act as a sun protector, your natural sunscreen. So, in case you don't like applying sunscreen, read on to find how to get fair skin with food that can provide some natural sun protection. Here are five of the best foods to eat for natural, healthy sun protection.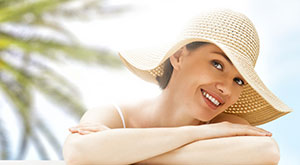 Omega-3

Omega-3 fatty acids have incredible anti-inflammatory powers. It is believed that these compounds can help protect skin cells from free radical damage like that caused by the sun. In many researches, it is also suggested that adding omega-3 to the diet helps prevent skin cancer.

Tomato

Rich in the antioxidant lycopene, found in tomatoes and other red and pink produce, it is believed that coloured veggies reduce UV-induced free radicals by 40-50% and aid in protection against some sun-induced skin irritations like erythema. Dietary tomato paste protects against ultraviolet but you need to eat about a cup to get the skin-protecting benefit.

Greens

If it's green, chances are that it answers your concern on how to get fair skin. Greens are good for sun protection. Fresh herbs — specifically parsley, basil, sage, and rosemary — are packed with our free-radical fighting and skin-protecting antioxidants. Dark leafy greens such as spinach are full of antioxidants that naturally protect the skin from sun damage.

Pomegranate

Pomegranate seeds contain polyphenols which protect the skin from both UVA and UVB free radicals. Besides other health benefits, these also strengthen the skin's ability to protect itself against harmful UVA and UVB rays and also inhibit hyper-pigmentation. Snack on the seeds or toss them into a salad and you have a shortcut on how to get fair skin. Pomegranate juice is an easy way to get the antioxidants, but make sure that you consume the seeds!



Green and Black Tea

Despite being a not so popular picnic basket drink, iced- green tea can be your "go-to" refreshment this summer. It has been discovered that "EGCG", an antioxidant in green tea, fights inflammation in the skin. It neutralizes free radicals by reducing their ability to cause damage that leads to inflammation. Besides that, it even helps prevent wrinkles and other skin issues.
Follow these
homemade skin care tips
to keep yourself from the catching too much sun. And don't forget to tell us what other foods you eat to maintain healthy fair skin. Share them in the comments section below!
Image credit
Click here to read more on
how to become fair naturally
. Also read about
glowing skin diet
and various
natural remedies for glowing skin
.
---
*
Fields are required. Make some cool noise, please don't spam and your voice will be heard.
Was this Article helpful?