Winter Acne Woes
27 January 2017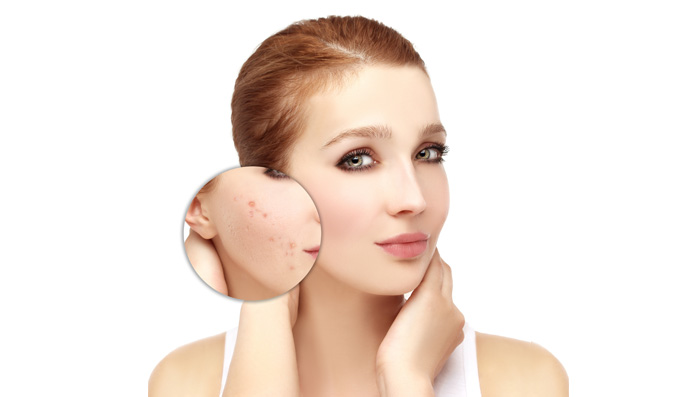 If you thought acne was just restricted to summers, think again, Using the words 'winter' and 'acne' in the same sentence might sound strange to you, but breakouts do happen in winter. We'll tell you why it occurs and how to fix it with some expert skin care tips.
But let's first get to the root of the skin problem, shall we? The biggest reason for winter acne is dehydrated skin, as a result of lower consumption of water.
How to quench your skin's thirst
Naturally, our first skin care tip for you is a really simple one – drink more water. It's an oldie, but a goldie. If drinking 8-10 glasses a day is a big ask, fill up your beverage quota with green teas, and other decaffeinated warm-weather beverages. The other thing to do is to make sure your skin is well hydrated. Your facial skin is thirsty too, so if the face wash you typically use is drying out your skin, maybe it's time to switch to a milder version. And if you still have dry patches, wash the foam off with Dabur Gulabari rose water. This will keep your skin supple and give it a nice glow.
What to do and what not to do when you have winter acne
Be gentle with your skin. Don't keep obsessing over the breakout and keep touching your face.
Don't use too many skin products, it will only aggravate the problem. Apparently zits are super sensitive!
Here's a bit of trivia - if you allow your skin to dry out, your oil glands go into overdrive to compensate. Therefore, it is imperative to always use a moisturizer. Use a light moisturiser, instead of a thick winter cream, especially on the dry patches. Tried Gulabari moisturising lotion, yet?
Don't exfoliate much because scrubbing will again make your skin dry. It's a vicious cycle.
Another tip for glowing skin is to change your pillowcase every other day. What happens is that oils from your hair or face get transferred to the pillowcase and then rub back on your facial skin. And this could turn out to be a serious skin nightmare (no pun intended)!
Okay, so let's assume you know all of this – and you're putting it into action, but you're still breaking out. Could it be your diet or exercise schedule? Yes, it could. Don't let your workout regime take a backseat during the winters. Exercising every day will pump in oxygen that keeps your skin clean. A balanced diet with loads of fruits and veggies flushes out the toxins in your body and gives you a natural glow. And while you're at it, use a fruit pack made of ripe papayas, and mangoes to make sure your skin is well cared for! Also learn various tips how to get glowing skin in winters.
*
Fields are required. Make some cool noise, please don't spam and your voice will be heard.
Was this Article helpful?