Wake Up Pretty With These 5 Amazing Overnight Face Masks
Wake Up Pretty With These 5 Amazing Overnight Face Masks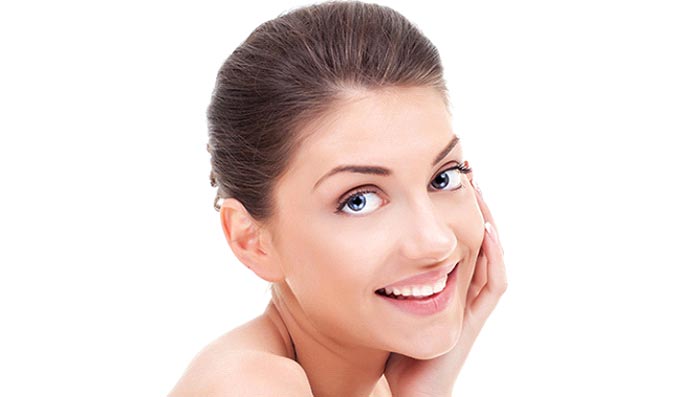 The fast-paced life of today has left us with very little time to take care of our skin. As a result, most of us suffer from the problems of dull, dry and totally worn out skin. Looking pretty and flawless is a dream every woman harbours but very few are actually able to achieve it and maintain a youthful luster until they have even crossed their prime.
How to Get Fairer Skin Overnight with These Night Face Pack?
So what different do these woman do that they manage to make their skin glow and look healthy? Do they spend hours in saloons and skin clinics to achieve the unachievable or do they invest in expensive chemically treated skin creams and other products to hide their flaws? We might not be able to give you definitive answers to these questions but what we can certainly do is suggest you remedies like homemade overnight face masks that will not only give you flawless and beautiful skin but also make it glow with health. With no long preparation time or hassle of buying expensive ingredients involved, these overnight face masks for glowing skin are easy to make. All you have to do is sleep wearing these incredibly effective night masks and wake up to gorgeously glowing skin. Sleeping over skin issues was never this easy. Read following skin care tips and night face pack for skin whitening.
Honey, Oatmeal & Rose Water Overnight Mask:

The healing and rejuvenating properties of honey will work wonders on your skin while you sleep. Oatmeal is a natural exfoliator that aids in scrubbing off dead cells and any free radicals from the surface of the skin thus giving way to fresh and healthy skin. To make this overnight face mask, take 2 tablespoons of oatmeal and add 1 tablespoon each of honey and Dabur Gulabari Rose Water to it. Apply all over the face and leave it

Cucumber & Olive Oil Night Mask:

Everyday exposure to dirt, grime and pollution can rob your skin of its natural moisture and heavily affect your skin by making it dull, dry and lifeless. To restore your skins natural pH balance and undo the damage caused to it, you must pamper it with this awesome night mask. Rich in vitamin C and caffeic acid, the cooling properties of cucumbers help soothe skin irritations. Olive oil on the other hand is packed with anti-ageing antioxidants and helps in moisturizing and hydrating the skin from deep within.

To make this night mask, grate half a cucumber and squeeze out all its juice. Now add 1 tablespoon of Vatika Enriched Olive Hair Oil to it and mix well. Apply all over your face and neck and leave it overnight. Rinse the mask off the next morning with cold water.

Tomato, yogurt & honey overnight face pack:

Thinking how to whiten skin overnight? Apply tomato, yogurt and honey face pack for overnight fairness. Tomato is a natural astringent that assists to clean your skin pores. Furthermore, it is rich in antioxidants that help your skin look young and new for long. Yogurt on your face will help remove blemishes, lighten your complexion and easily get absorbed to keep your skin-hydrated form the inside. To make this amazing overnight fairness pack, mix 1 teaspoon of honey to 2 tablespoons each of yogurt and honey and apply on your face. Next morning, wash your face off with warm water to reveal a glowing and fairer looking skin. Also, read about skin de tanning tips using tomato.

Almond face pack for overnight glowing skin:

What good a beauty regime be without inclusion of almonds in it! This super nut benefits the complexion as it is loaded with vitamin E, which is an essential nutrient that help prevent cell damage and aids in healing the skin from the damages caused by the harmful rays of the sun. To make this overnight face mask, soak 4-5 almonds in milk the night before. On the night of application, ground the soaked almonds with a teaspoon of milk to make a fine paste. Apply it all over the face and leave it overnight. The morning after, wash your face off with water. Result-- Fair, smooth and silky soft skin. Read more on various almond face packs for fair & radiant skin.

Chamomile tea mask:

Take equal quantities of chamomile tea and oatmeal and add 2 drops of almond oil and 2 tablespoons of honey. Apply and leave it overnight before washing it off your face with water. This facemask is the best remedy if your wish to get fair and glowing skin overnight. Know more about tips on how to get glowing skin at home.
Read Also:
Masoor Dal For Skin Whitening
Homemade Night Cream
---
*
Fields are required. Make some cool noise, please don't spam and your voice will be heard.
Was this Article helpful?