Keep Your Face Glowing With These Amazing Amla Masks
Keep Your Face Glowing With These Amazing Amla Masks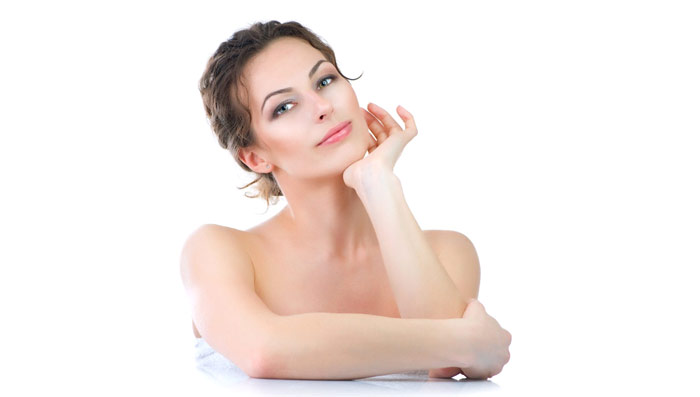 Glowing skin is not just an asset you flaunt with pride, it also makes you feel confident about yourself. While nothing worthwhile comes easy, a little bit of care can go a long way in keeping your skin flawless and radiant. Just by including a simple home ingredient like amla in your daily skin care regime can give you glowing and refreshing results.
Amla for face? Yes, going by the number of vitamins and essential nutrients it naturally comes loaded with, amal is perhaps all you need to keep your skin healthy and problem free.
Amla home remedies for glowing skin:
They say a strict beauty regime everyday can keep skin problems away. But with so many options available in the market one can easily get spoilt for choices and yet not be able to solve the mystery behind the best go-to product for skin problems. To steer clear from such confusions and pamper your skin with nothing but the best, go for simple yet effective homemade treatments. With minimal or almost no side-effects involved, home treatments will give you flawless and beautiful skin that too without burning a hole in your pocket.
Amla, honey & yogurt:

Use Amla powder for face masks as it is the most appropriate form. Take two tea spoons of Amla powder and add a dab of raw honey (or Manuka honey). Mix it in water until it comes to a good consistency and then add some yogurt to the mixture and blend well.
Apply the mixture on your face and leave it for about 20 minutes until the pack dries and settles on your skin. Wash off with cold water and you will instantly feel a swell of freshness and vibrancy in your skin. This face pack works on almost all skin types and especially on dry skin.

Amla, rose water & besan face pack :

Amla is known to be a healer of spots and blemishes. Rose water adds natural glow and radiance to it while moisturising the skin from within. Apart from making skin glow, rose water also makes your skin fair. Learn more on how to get white skin using rose water. Besan is used in beauty treatments as it is known to give you a flawless and fairer looking skin. To draw so many skin benefits out of one super amazing face pack, all you have to do is:

To 2 teaspoons of besan add 1 teaspoon each of amla powder and Dabur Gulabari Rose Water
Mix well and make a paste
Evenly spread it all over your face & neck
Let it dry for 20 minutes before rinsing it off with tap water
Repeat at least twice a week for better results

Read more about benefits of rose water for skin .

Avocado & amla face pack :

Avocado is a popular treatment for any skin related problem as it possesses antioxidants, minerals and vitamins. Not only does it taste good, it also aids in repairing your skin against any damage caused to it as a result of pollution, impurities or excess usage of chemicals on it. To make an effective skin repairing amla face pack, just take 2 spoons full of amla powder and add 2 spoons of mashed avocado to make a thick paste. Apply the paste on your face and wash it off with cold water after 20 minutes. This will rejuvenate your face and give you younger looking skin.

Read more about benefits & home remedies of avocado for skin .

Papaya & amla face pack :

Papaya is a great source of antioxidants and is known to lighten and brighten skin complexion. To make this amazing skin pack for fair skin, to 2 teaspoons of amla powder add 2 tablespoons of papaya pulp and mix well to make a thick paste. Evenly spread the pack all over your face and neck and leave it to dry for20 minutes. Wash it off with tap water. Apply this face pack for glowing skin and fairer complexion at least once a week for better results.

Amla & tea leaves face pack :

Looking for a solution for your acne and pimple prone skin? Try this effective face pack for oily skin. The anti-bacterial properties of amla will stop sebum formation on the skin thus keeping it clean and clear. Boil some tea leaves in 5-6 tablespoons of water and strain the liquid. Add 2 teaspoons of Amla powder to the tea water and make a thick paste. Apply all over your face and neck and let it dry for 15-20 minutes. Wash off with lukewarm water.
Read our blogs to learn more
tips on how to get glowing skin
.
---
*
Fields are required. Make some cool noise, please don't spam and your voice will be heard.
Was this Article helpful?