Why Rose Water Is A Must In Every Household
Why Rose Water Is A Must In Every Household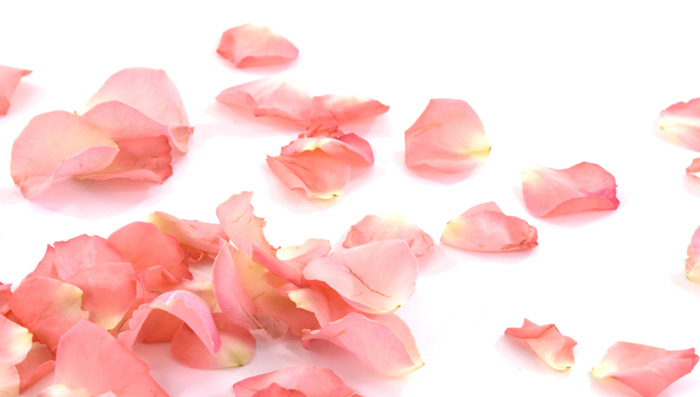 Does your delicate skin crave for something chemical-free or are you a damsel in distress who wishes a natural product that can do multiple things for you? There's one product that has been around for ages and women have always loved to reap its benefits to enhance their beauty, all of which undoubtedly makes it a must-have product in every household even today. We are talking about rose water, yes, the same inexpensive product that you may have overlooked while running after something expensive, which in reality is so versatile and can be used in a zillion ways.
We are going to share a few skin care tips and also tips for glowing skin using the same.
When you wake up every morning, wake up your skin by splashing some rose water on your face or simply by taking some on a cotton pad to clean your face. It acts as a freshener and toner irrespective of what skin type you have. Moreover, if you are thinking on how to get fair skin, then this is it, a pure and naturally prepared rose water like like Dabur Gulabari Gulab Jal can enhance and brighten up your complexion with its goodness and the essence of roses. Your skin will thank you and in return glow like roses.
Now you are aware that you can use rose water as a toner, but what if you are a young girl or even an adult who is struggling to get rid of that dreaded acne? Rose water can help you there too! You can mix it in your face packs made of neem, multani mitti, sandalwood etc., to incorporate the added antibacterial properties. These face packs will ensure that your acne vanishes soon. After which, all you will have is clean, glowing and healthy skin.
Benefits of rose water don't just stop here, there are some more skin care tips that you can follow like at night while taking your makeup off, what can be better than a mild and chemical-free makeup remover like rose water? Use it to remove your foundation, blush, bronzer, liner etc.
A lot of us have sensitive skin that gets itchy or develops this burning feeling while going out in the sun, due to a lot of reasons like sunburn, bleaching, skin problems etc. For this, we recommend you use a mild and herbal bleach like Fem Gold bleach and soothe your skin by wiping it with a cotton pad soaked with rose water thereafter.
If you have a party to attend and think of doing a facial at home, always start by cleaning your face with rose water and make your skin ready for the facials.
If you have dry patches or allergies on your skin, then too, like Dabur Gulabari Gulab Jal comes to your rescue.
They say the best things in life come free. If we had to paraphrase that now, we'd say an inexpensive product can be one of the best things in life as it comes in handy in a myriad ways when you need to enhance your beauty naturally. Read more on
benefits of rosewater for eyes & face
.
---
*
Fields are required. Make some cool noise, please don't spam and your voice will be heard.
Was this Article helpful?