How to Use Oxy Bleach on Face
How to Use Oxy Bleach on Face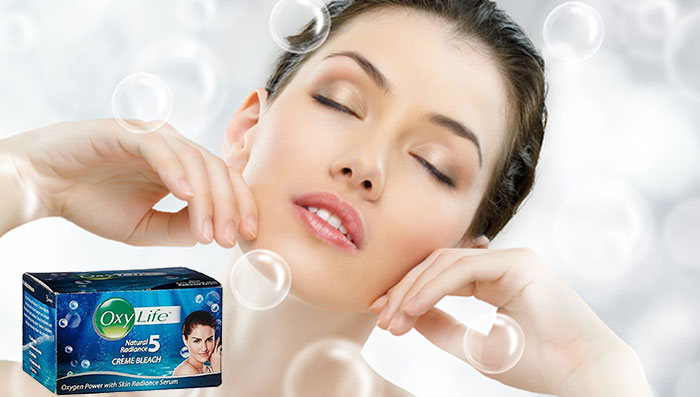 Needless to say, Oxygen is the most vital element for human existence. But did you know that it plays a significant role in maintaining the vitality of the skin too? Lack of oxygen in skin causes it to look weary, saggy, dull and wrinkled. But when the idea of making skin supple and hydrated by administering pressurised oxygen into it came up, it became an instant rave. One of the newest and most successful skin and
anti-ageing skin care tips
to hit the market, Oxygen Therapy has been speedily growing in popularity because of the numerous celebrities who have done it. Be it Madonna, Brad Pit or Gwyneth Paltrow, all these stars consider it to be one of their all-time favourite skin care treatments. After all, oxygen facial helps protect and reverse damage from environmental pollutants that can harm our skin.
But what if we told you that there's a faster and effective way of achieving a youthful and radiant celebrity-like skin using the power of Oxygen? OxyLife - the original oxygen bleach that makes you glow in just 15 minutes! Enriched with active oxygen and post-bleach skin radiance serum, Oxy Life solves skin problems like-dark spots, uneven skin tone, dull skin, dead skin cells and sun tan.
How to use Oxy bleach on face ?
As soon as OxyLife is applied on the skin, pure oxygen is released. The micro structurants in the scientifically formulated bleach prevent the released oxygen from escaping into the atmosphere and carry it along with the active ingredients straight into your skin. This oxygen nourishes, energises and protects your skin while making it blossom naturally. And that makes Oxy Life a must-skin care tip/treatment!
Steps to attain Oxyrich-skin:
Step 1 - Wash face with plain water and pat dry.
Step 2 - Take crème bleach and powder activator in the ratio of 7:1.
Step 3 - Using the spatula, mix the activator and crème for a good 2 minutes till the powder activator dissolves completely.
Step 4 - Apply the mixture on the area to be bleached. Avoid application on eyebrows and around the eyes.
Step 5 - Allow it to remain for the recommended time (up to 10 minutes for darker skin tones, up to 15 minutes for wheatish skin tones and 15 minutes or more for fairer skin tones)
Step 6 - Wash off with cold water.
Step 7 - Apply the post-bleach skin radiance serum on the bleached area and see a visible radiance!
What are you waiting for? Try it now and tell us how oxygenated your skin feels post use in the comments section.
Read Also Links:
Facial Steps At Home
---
*
Fields are required. Make some cool noise, please don't spam and your voice will be heard.
Was this Article helpful?