7 Healthy Foods For Glowing Skin and Hair
7 Healthy Foods For Glowing Skin and Hair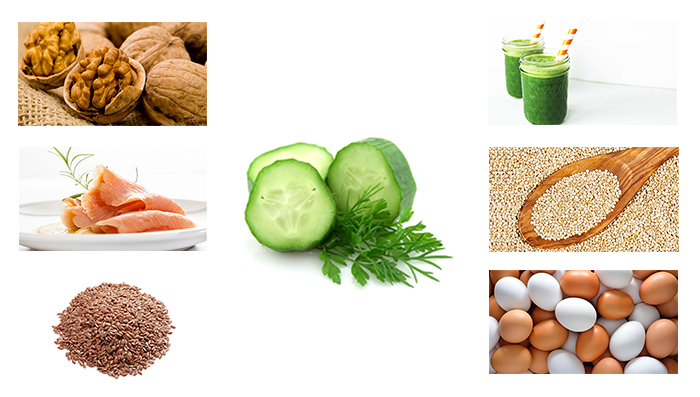 Though there are umpteen number of ways in which your hair and skin can be remedied with cosmetic oils, creams, hydrating masks and chemical treatments, their effect is temporary. But if you wish to tackle these problems naturally from the root, take a minute to consider what you're eating - and drinking. Here's a list that tells you which food is good for skin and
homemade tips for glowing skin
that we've compiled for you to follow for healthy skin and hair.
Water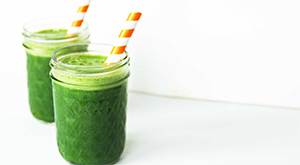 We know that you've heard it time and again, but truly, you can never get enough. Water has many scientific functions that help our body remain healthy. Besides making up for 70% of your body and keeping you hydrated, it helps carry nutrients and oxygen to the cells and helps dissolve minerals and other nutrients from the food we eat to make them accessible to the body. Water helps flush out all toxins from the body, a big problem that can affect how much your skin breaks out. It also assists the kidneys and liver to get rid of out waste and helps regulate your body temperature. Therefore, water is a major player in your overall health and the health of your skin, specifically. The skin uses nutrients from food to function and needs oxygen.
Cucumber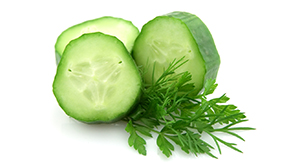 If you wish to boost the moisture and elasticity of your skin and keep it intact, then make sure to include celery and cumber in your diet. Cucumber is best food for skin glow. Also make sure that you eat a salad with plenty of both to keep your skin young and supple.
Salmon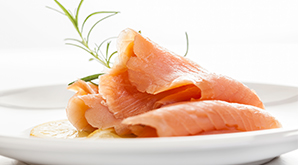 A brilliant hair food, Salmon is another great catch that's loaded with protein, fish oil and selenium. These special ingredients play a vital role in strengthening and encouraging a healthy hair growth.
Eggs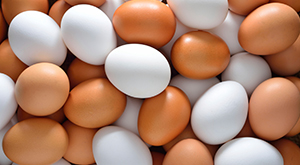 Rich in vitamin B5 and B12, eggs are a great food for healthy hair, as they are rich in vitamin and proteins that stimulate hair growth. Eggs are also enriched with Biotins that thicken the hair shaft.
Flax Seeds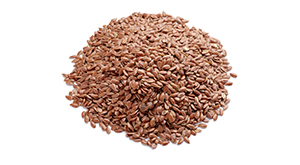 Rich in omega-3 fatty acids, flax seeds give an instant boost to your skin's ability to hold onto moisture. Your skin has a natural barrier to retain moisture and these fatty acids play an essential role in forming that barrier. The proteins and fatty acids in Omega-3 help to repair cell membranes, and are generally anti-inflammatory, which can have a dramatically positive impact on the skin.
Walnuts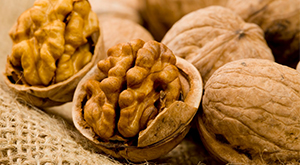 Walnuts are truly a super food since they naturally contain huge amounts of fatty acid nutrients that benefit the human body in profound ways. Besides being immensely powerful for the overall health of the body, walnuts are also one of the best homemade tips for glowing skin and lustrous hair.
Quinoa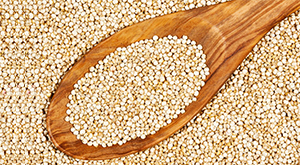 If you're lacking protein that delivers the building blocks for hair, the hair that you build is likely to be brittle and dry. Getting a good amount of protein from healthy sources like quinoa, nuts and seeds, and lean meats will help you to build strong, healthy hair from the very beginning.
So make sure that you incorporate these nutritious foods in your everyday diets feel an instant difference in your skin and hair. If you have your own special ingredients or homemade tips for glowing skin and hair, don't forget to share it with us.
Click here for more tips on
how to get a fair skin at home
. Also read more about
diet and foods for glowing skin
`& vitamins for hair growth & healthy skin
---
*
Fields are required. Make some cool noise, please don't spam and your voice will be heard.
Was this Article helpful?