5 Foods to Avoid for Glowing Skin
5 Foods to Avoid for Glowing Skin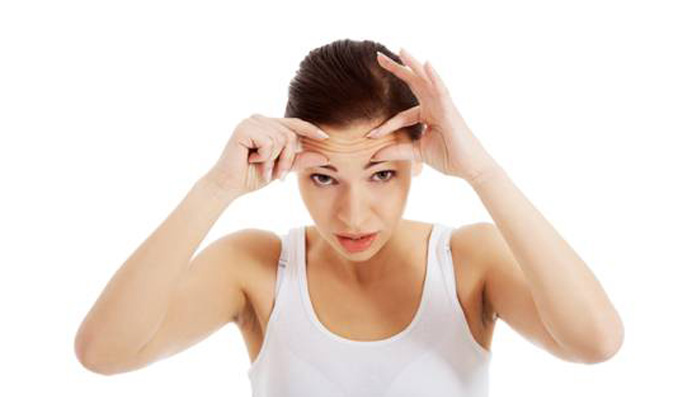 You painstakingly take all the efforts to keep maintain your skin regime, but your skin doesn't seem to be listening to you. Do you relate to this situation? Do you wonder what went wrong? Do you think of changing your trusted beauty products and switch to something new? Follow our advice and natural skin care tip – don't! One of the reasons why your skin is acting up could be that you are eating all the wrong things. Yes, you are what you eat. While some foods make your skin glow, some do just the opposite and might even trigger acne. Yes, breakouts may happen due to many things like hormones, medications, cosmetics, genetics, etc., but a change in food habits and consumption of bad foods might not be great for your skin. Read more to find out what to avoid along with some natural skin care tips and remedies.
Salt –

They say too much of a thing is always bad. And it holds good for salt. Consuming more than the daily recommendation of 1500 mg not only leads to high blood pressure, it also dehydrates your skin, leads to bloating and weakens the skin by affecting collagen. Always follow this natural skin care tip and limit your sodium intake. Having said that, coarse sea salt does make a good body scrub as it kills acne-causing bacteria, thereby making your skin healthy. Add a few drops of essential oils and use the mix for exfoliation. But make sure you follow it up with a generous dose of Dabur Gulabari moisturising lotion.

Sugar –

Another basic kitchen ingredient, an overload of which can make your insulin levels soar and your skin age faster. So make it a point to limit your sugar intake to the bare minimum and indulge in desserts once in a while. Also, steer clear from sodas – it's loaded with empty calories and not great for your teeth. A healthier alternative would be to switch to natural sugars like honey, maple syrup, agave nectar, etc. But again, sugar makes a great exfoliator. So here's a beauty recipe for you – mix coffee grounds, rice bran, coarse sugar with 2 spoons of Dabur Gulabari Rose Water. The different textures of all the ingredients come together beautifully to cleanse and detox by giving you glowing skin. Know more about body polishing scrubs for a healthy glow

Coffee –

Yes, it wakes you up, but it doesn't really wake up your skin. Caffeine dehydrates your body, dries out your skin and makes you look less youthful. Think wrinkles around your eyes, etc.

Alcohol -

Wine, beer, hard liquor, cocktails – they dehydrate your skin and highlight your fine lines and wrinkles. And that's never a good idea! Follow our natural skin care tip and drink a glass of water for every glass of alcohol consumed to nullify the effects and get glowing skin.

Refined grains –

Foods like bread, rice and pasta have a high glycaemic index that causes a burst of insulin, which in turn leads to an increase of breakouts. Simple carbs also break down collagen and affects your skin's elasticity and suppleness. So limit your intake and replace with healthier alternatives like brown rice, whole wheat bread or multi-grain rotis.
Keep these food tips in mind and include skin-happy foods like green tea, apples, tomatoes, yogurt instead, that pump up your antioxidants intake and give you a healthy natural glow. Read article on 7 skin glowing foods and tips on how to get glowing skin to know how to pamper your body and skin.
Read Also Links:
Foods For Glowing Skin
Home Remedies For Fair Skin

---
*
Fields are required. Make some cool noise, please don't spam and your voice will be heard.
Was this Article helpful?