10 Essential Food for Beautiful Skin
10 Essential Food for Beautiful Skin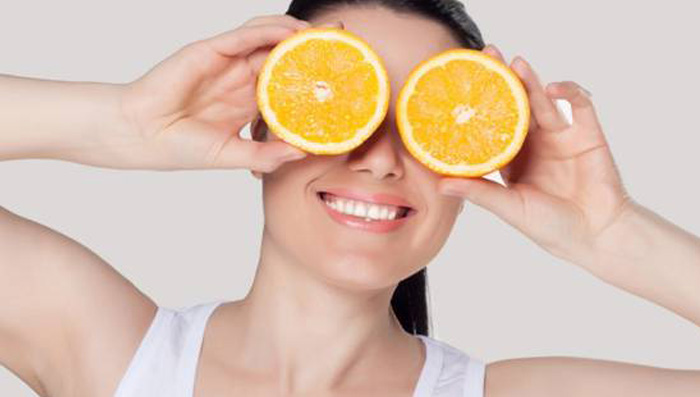 Good diet and exercise is the key to beautiful skin. We are all aware of this. But still, we fall prey to junk food and a lethargic lifestyle. Today's
skin care tips
are all about nutritious food which can help you retain your natural beauty.
Green tea: It is a great beverage for your skin. It is a storehouse of polyphenols which help your skin detoxify. You should have about 4 cups of green tea every day.
Tomatoes: Tomatoes help in protecting your skin against tanning and infuse antioxidants into the skin. This means that they are great to slow down the process of ageing and help in keeping your skin healthy.



Eggs: Protein in eggs helps in repairing cells and is great for losing weight as they contain healthy fats. They also regulate brain, heart and nervous system activities.
Pomegranate: Ideal for building up your health, pomegranate speeds healing.
Apples: Apples are also an excellent source of antioxidants, which combat free radicals
.
Salmon: Salmon contains astaxanthin, a carotenoid that improves skin elasticity and helps you slow down ageing.



Chocolate: Yes, yes, chocolates are good. But when eaten in limit. Cocoa hydrates your skin, making it firmer and suppler. For greater benefits, eat chocolates which are at least 70% cocoa.
Almonds: 5 almonds a day keep you healthy and glowing. Almonds have vitamin E, proteins, antioxidants and Omega-3 fatty acids which make it your perfect health and beauty solution. You can use Dabur Almond hair oil as well to give the goodness of almonds to your hair.



Walnuts: They add Omega-3 fatty acids to your body which help put shine in your hair and aid in making your skin smoother and younger looking.
Beans: Another protein source, legumes help repair cells that have suffered free radical damage. They also help in digestion.
These skin care tips will help you build better health and skin with delicious foods. Read more on
foods for glowing skin
. For off-the-shelf skin care remedies, use
natural products from the house of Dabur
and flaunt
beautiful glowing skin
!
---
*
Fields are required. Make some cool noise, please don't spam and your voice will be heard.
Was this Article helpful?