Which Natural Hair Oil Is The Best For Your Hair
Which Natural Hair Oil Is The Best For Your Hair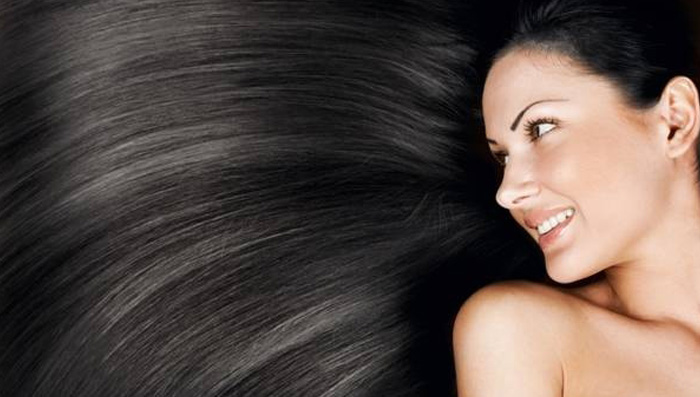 Which Natural Hair Oil Is The Best For Your Hair? The secret behind gorgeou​s hair isn't a great hair cut or superior hair styling; it is hair that's healthy from the root to the tip. And when does your hair look healthy? When it's strong and shiny, with no split ends, no dandruff and no damage. But you know what the best part is – you don't need a host of products to take care of your hair and maintain its health. All you need is one simple hair care tip – a
natural hair oil
that takes care of all your hair woes and enriches your tresses with all the nutrients it needs. Read on to find out the best hair oil for you and
hair care tips
using the same.
Dabur Amla Hair Oil
Amla is considered a miraculous tonic for hair and its use is emphasised in Indian culture. Packed with many benefits for hair, it lends goodness to the hair in various ways. The Indian gooseberry strengthens your hair follicles, thus encouraging hair growth, it acts as a great conditioner for dry and rough hair and is used as a cleanser for the scalp. It's rich in antioxidants and vitamin C which prevent premature greying of hair. Amla improves the colour of your hair and makes it darker and thicker, it is used as an effective ingredient in home recipes and also used in hair dyes. Regular use of amla prevents accumulation of dandruff on your scalp. And besides strengthening your hair, regular use of amla counters several hair problems like hair loss, split ends and frizzy hair.
Vatika Enriched Coconut Hair Oil
Enriched with 8 time-testes herbs and the natural goodness of coconut, Vatika Enriched Coconut Hair Oil, gives your hair body and radiance while taking care of the critical balance of ingredients. Follow this hair care tip: apply coconut oil after heating it in a water bath every week to achieve thick and long black hair. Try not to microwave it as it lowers the nutritional value of coconut oil. Coconut oil is around 90% effective in getting rid of lice when rubbed into the scalp. Get rid of flyaways by rubbing a small amount of coconut oil between your hands and applying it over your hair. Coconut oil is also a great choice when it comes to deep conditioning for coloured/damager hair. Read more on benefits of coconut oil for hair
Vatika Enriched Coconut Hair Oil With Hibiscus
Hibiscus flower is known for its natural goodness in helping control hair fall and maintaining the natural colour of hair. So its nourishing properties along with the inherent qualities of coconut make Vatika Enriched Cocount Oil with Hibiscus the perfect combination for thicker, stronger and silkier hair. There are various methods in which the flowers and leaves of the plant can be used to promote hair growth. Oils, conditioner, masks and shampoo can be made at home in easy processes to give the hair the benefits of the plant. Since it is a natural ingredient, it is definitely safe for all kinds of hair and gives good results with regular use. Read more on home remedies for thick hair.
Vatika Enriched Olive Hair Oil
Are you the type that has always dreamt of thick, luxurious and healthy tresses, but when you look at your mane, you turn your eyes away? Not anymore! It's time to change that with Dabur's first ever olive oil that takes care of all your hair needs and problems. Its high nutritive value has made even the Egyptians use this extensively. So why not enjoy the benefits yourself? After all, it's not called the miracle product for nothing! Vatika Enriched Olive Hair Oil isn't as sticky as compared to most of the other commonly used oils due to which it can be rinsed off easily. This is the reason olive oil has been recommended by many hair care experts and professionals as one of the most promising products and even a one-stop hair care solution. Olive oil is packed with various vitamins and fatty acids that give your limp thin hair enough bounce and body to make them appear voluminous. It also nourishes your hair from roots to the tips, resulting in stronger, longer hair with lesser splits ends. Read more benefits on benefits of olive oil for hair.
Dabur Almond Hair Oil
The wholesome goodness of almond protein when combined with the nourishing power of 2x vitamin E, gives you a non-sticky light hair oil with a mild fragrance that keeps your hair gorgeous. Try our hair care tip and nourish your hair with a hot almond oil massage and make this your weekly manta to get gorgeous hair. Not only does almond oil make your hair smooth and manageable, but its regular massage helps fight dandruff, promotes blood circulation and the growth of new hair, protects the hair from breakage and makes them stronger too. Read more benefits on benefits of almond oil for hair.
Hair care tips for using oils
Step 1 - Pick one of the hair oils mentioned above that suits your individual hair needs
Step 2 - Warm a small cup of oil
Step 3 – Massage it on your scalp in circular motions and medium pressure using your finger tips
Step 4 - Allow the oil to soak for at least an hour
Step 5 – Wash it off using Vatika Premium Naturals Shampoo in lukewarm/cold water for a healthy shine
Also Read
How To Get Silky Hair
Healthy Hair Tips
How to Get Long Hair
How To Remove Dandruff
How to Stop Hair Fall Hair Oil

​
*
Fields are required. Make some cool noise, please don't spam and your voice will be heard.
Was this Article helpful?