Top 5 Reasons Why Vitamin E Good For Hair Growth?
Top 5 Reasons Why Vitamin E Good For Hair Growth?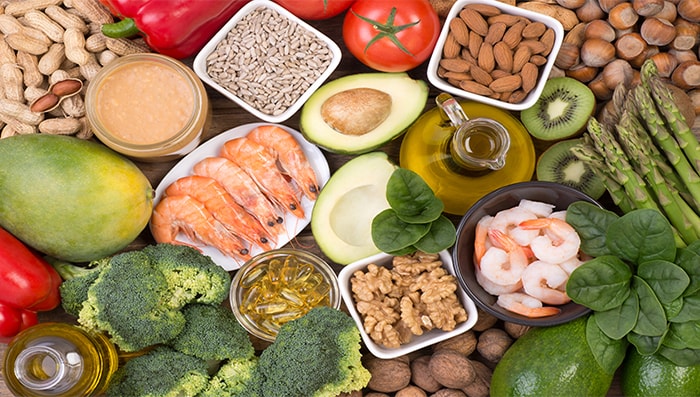 Vitamin E is a fat-soluble and anti-inflammatory vitamin which offers a variety of beauty and health benefits. Vitamin E for hairis an exceptional antioxidant that helps to rebuild and repair aged tissues. When Vitamin E oilis applied on the scalp it helps repair damaged follicles and reduces inflammation. And healthy follicles promote hair growth. Vitamin E is available both in form of pills and also as food. It is one of the best hair care remedies which can work well for your hair.
Video:
Benefits of Almond Oil for Hair / Fix Damaged Hair with Dabur Almond Hair oil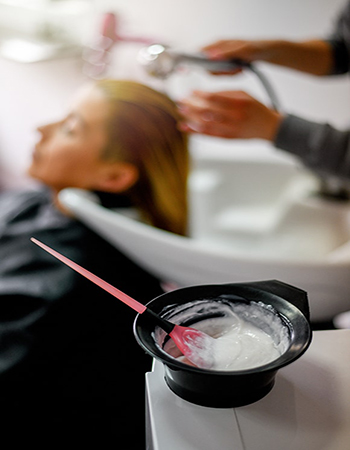 Apart from promoting hair growth, Vitamin E benefits hair in many ways. It reduces hair loss and also balances pH levels, improves blood circulation and oil production.Vitamin e oil for hair gives you a healthy scalp ensuring that your hair grows strong and sturdy.
Vitamin E Benefits for Hair

Enjoy multiple benefits of Vitamin E for hair. It not only promotes hair growth but also has other benefits this vitamin has to offer.

It Normalizes the Oil Production and pH Level

We all face hair fall every day and it is heart-breaking to see hairline reducing day by day. There can be a lot of reasons for hair fall but one of the most important is maintaining a proper pH level. Sometimes imbalanced pH levels can cause excessive production of oil on the scalp. This scalp issues can cause excess hair loss that may result in thinning hair, baldness or alopecia. The dryness on the scalp makes the sebaceous glands go into overdrive and start producing excess oil than usual. This excess oil starts to block the hair follicles, resulting in dandruff and itching and the end result is hair fall. Vitamin e oil for hair loss is a great remedy. Vitamin E oilprovides necessary moisture to the scalp and also calms the over-excited sebaceous glands while balancing the pH levels. Read more on how to remove dandruff at home on our blog.

It Regulates Blood Circulation

On regular usage of Vitamin E for hair, it broadens the blood vessels which will make the circulation of blood smooth and also prevent it from clotting. A soft Vitamin E oilmassage on the scalp can ensure improved blood circulation along with better optical nourishment towards the hair follicles. This Vitamin E oil for hair losstherapy will help the follicles to work more proficiently while accelerating hair growth.Taking vitamin E pills can also be effective which helps in regulating blood circulation in the body.Vitamin E is good for hair, here you will learn more about Vitamin E uses for hair.

It Conditions Your Hair

Vitamin E has a strong emollient property of conditioning the hair. Vitamin E oil for hairhelps in locking the moisture in the shaft of the hair providing a maximum condition. Regular usage of Vitamin E for haircan reduce dryness, resulting in strong and smooth hair. Vitamin E is now available in shampoos, conditioners and other hair care products which can provide the same results. Vitamin E help hair grows faster and stronger.

It Is a Strong Antioxidant

Vitamin E is known as one of the finest and rich antioxidants which can neutralize free radicals which cause damage to your hair and scalp. Using vitamin E oil for hair will keep your hair follicles free from any damage while fighting breakage and split-ends. Deficiency of Vitamin E can have a varied effect on hair and also on your health. Vitamin E benefits in hair growth with strong roots and shinier hair.

Adding Shine to Your Hair

If your hair looks dull and frizzy when it's damaged try using Vitamin E oil for hair. The protective fat layer on the outside of the hair's cuticle gets removed and it tends to lose its shine. With the regular application of Vitamin E oil for haircan help reduce the dullness and frizzy hair providing you with a natural shine.

Foods High in Vitamin E

You can always try natural ways to control the damage of hair and here is Vitamin E for hair to show you the best result.

Almonds

There are a lot of foods which are enriched with Vitamin E; to start with the list is Almonds. This nut is one of the richest natural foods with countless benefits. They are rich in fiber that can aid in proper digestion and also prevent many digestive issues. You can eat raw almonds or can consume almond milk to enjoy their benefits. For thicker hair, you can always opt for vitamin E oil for hair. Read more home remedies for thicker hair at our blog

Dabur Almond oil is rich with Vitamin E and other nutritious ingredients, which not only prevent hair loss but also nourishes your hair from within.Dabur Almond oil with enriched vitamin E benefits for hair growth.

Peanut Butter

Who doesn't love peanut butter? Did you know that peanut butter is high in calories which are rich in fibre which is good for hair and also for your tongue!! Peanut butter is rich in Vitamin E which is good for your hair. Peanut butter provides sufficient vitamin E for hair that acts as a natural conditioner.

Avocado

Avocados are one of the most liked foods around the world. This particular food is rich in Vitamin E. Eating avocados or applying them in a hair mask externally can be very beneficial for the hair. It is yummy to eat and also accelerates good hair growth. Vitamin E uses for hair masks are plenty. You just need to find yours.

Kiwi

Kiwi is another fruit rich in Vitamin E and will help boost your immunity. Kiwi help treat insomnia which is essential. Good sleep induces good hair and thus a person needs to get proper sleep every day. Having Kiwi a day can induce more vitamin E for hair growth.

Leafy Vegetables

Try eating leafy vegetables like spinach which are rich in fiber and also contain Vitamin E. Eat salads or sandwiches which have more leafy veggies that will provide you a balanced diet. This can also give you the required minerals needed thereby helping your hair too. Spinach supplements most vitamin E for hair, try to keep this in your diet.

How to Use Vitamin E Oil for Hair?

For external usage, you can always try Vitamin E oil for hair and hair mask which can provide nutrition to your hair. Dabur Almond oil can be a good option when it comes to Vitamin E oil for hair. Massage it onto your scalp and gently comb through with a wide toothcomb. Let the oil sit for 15 minutes and then shampoo your hair.

Vitamin E Hair Mask

You can try vitamin E enriched hair masks which are usually homemade ingredients, vegetables and fruits. Mash 1 avocado and1 banana with 1 tablespoon of avocado, coconut and honey. Apply the mask for an hour and then shampoo your hair thoroughly. This mask will infuse Vitamin E to your hair and this mask is also a good treatment for vitamin E for hair loss.
Not to ignore the fact that whenever you use Vitamin E oil for hairplease make sure you dilute it or else it can cause skin irritation or a rash. Taking high dosage of Vitamin E can be fatal sometimes hence; it is wise to start with a low amount. If you are taking, supplements please consult a doctor or if you are trying homemade remedies, you can relax, as it will not have major side effects. We hope this article will answer all your queries, is Vitamin E good for hair. Vitamin E oil for hairis a great solution for all your hair problems.
Read Also:
Apple Cider Vinegar Home Remedies for Skin
Natural Herbs For Hair growth
How to Remove Tan Instantly
*
Fields are required. Make some cool noise, please don't spam and your voice will be heard.
Was this Article helpful?