The Best Natural Shampoo For Your Hair
The Best Natural Shampoo For Your Hair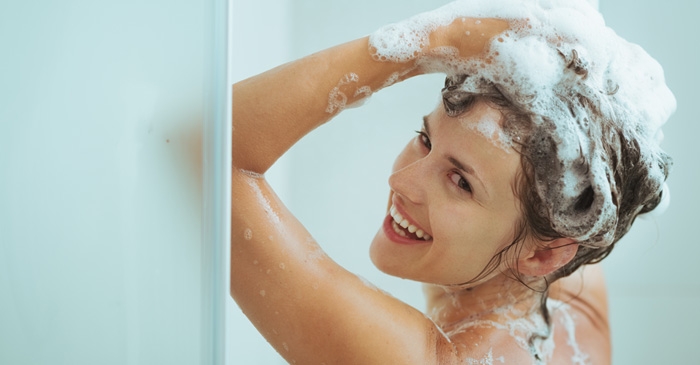 The market is filled with millions of shampoos, while some promise unbeatable style, some guarantee unclogged drains, but if you are in the pursuit of a shampoo that gives you both without having to undergo the effect of harsh chemicals, what's the best choice for you? Let's take a look at the best in herbal hair care using handpicked natural ingredients.
For Healthy Hair
Everyone wishes for healthy hair, so here's a hair cleanser that blends natural hair nutrition with gentle care, and acts as your perfect go-to daily shampoo. Vatika Premium Naturals Heena and Olive Shampoo packs the goodness of henna with the enrichment of olives to provide well-nourished hair. Let's take a look at some hair care tips that make the ingredients of this shampoo so good for you:


Henna:
Henna is a powerful dye that protects the natural colour of the hair and prevents premature greying.
It makes hair strands stronger leading to lesser breakage. Henna also adds density and makes hair bouncy.
Reduces or eliminates dandruff and nourishes the scalp.
Straightens hair by softening the curls.

Olive:
Olive is packed with various vitamins and fatty acids that give your limp hair enough bounce and body to make them appear voluminous.
It nourishes hair from roots to tips, resulting in stronger, longer hair with lesser splits ends.
The antioxidants and Vitamin E ensure that your hair is protected from premature greying and breakage. Read more about benefits of olive oil for hair.

For Shine
Want naturally black and shiny hair? Get the power of Vatika Premium Naturals Black Olive & Almond Shampoo and pamper your tresses with the nourishment of almonds and gentle cleansing nature of black olives. You've already read about the goodness of olives, let's now take a look at some hair care tips that tell us why almonds are so good for our hair:


Almond:
It's light in texture and thus doesn't make your scalp oily and heavy. It moisturises the scalp and acts as a great conditioner for dry hair.
Almond oil is a rich source of magnesium, deficiency of which causes hair fall.
Rich in minerals, vitamin E and protein, almonds aren't just great for your body, they work wonders for your hair by lending a visible sheen to it. Read more about benefits of almond oil for hair.

For Dandruff

Discover non-violence with the new beauty mantra captured in the Vatika Dandruff Control Shampoo range. Enriched with the goodness of nature, this product gently removes 100% dandruff and prevents recurrence, without causing any damage to hair. So what you get is dandruff-free, beautiful hair! You have 2 variants to choose from: Vatika Premium Naturals Lemon and Henna Anti-Dandruff Shampoo and Vatika Premium Naturals Lemon and Tea Tree Oil Anti-Dandruff Shampoo. Read on for hair care tips to know how the ingredients in the anti-dandruff range make a difference to your crowning glory:

Lemon:
Lemon is a great choice in alleviating some of the most common issues associated with poor hair health like dryness and hair damage.
Hair can hold toxins that make the strands damaged or discoloured. Regular use of lemons can help clear these toxins from the body which will help keep the hair healthy and strong.
It also removes excess oil without stripping away too much of the natural oil that your hair needs to keep the ends of your hair strong and maintained.
Lemon is a brilliant cleanser, so using lemon on your scalp can help remove build-up caused by excessive use of chemical-rich shampoos, conditioners and serums.

Tea Tree Oil:

A great ingredient for hair growth, tea tree oil is an essential oil known to promote hair growth by unclogging hair follicles and nourishing the roots.
This oil also fights dandruff effectively; in fact, with regular use you can see a significant reduction in dandruff.
Did you know that tea tree oil is also a good cure for dry scalp? Yes, what it does is that it clears the pores and nourishes your scalp and hair.
The medicinal properties of tea tree oil help in fighting bacterial infections and scalp irritations effectively.
Hair thinning is something we all dread about. But apart from promoting hair growth, tea tree oil also helps in preventing hair loss by replenishing lost nutrients back to the hair and thereby strengthening the follicles.
Weigh the
hair care tips
mentioned above and pick a shampoo that suits your hair needs the best!
Also Read
How To Get Silky Hair
Healthy Hair Tips
How to Get Long Hair
How To Remove Dandruff
Hair Oil

​
*
Fields are required. Make some cool noise, please don't spam and your voice will be heard.
Was this Article helpful?