Shikakai Benefits for Hair – Home Remedies & Shikakai Hair Pack for Hair Growth
Shikakai Benefits for Hair – Home Remedies & Shikakai Hair Pack for Hair Growth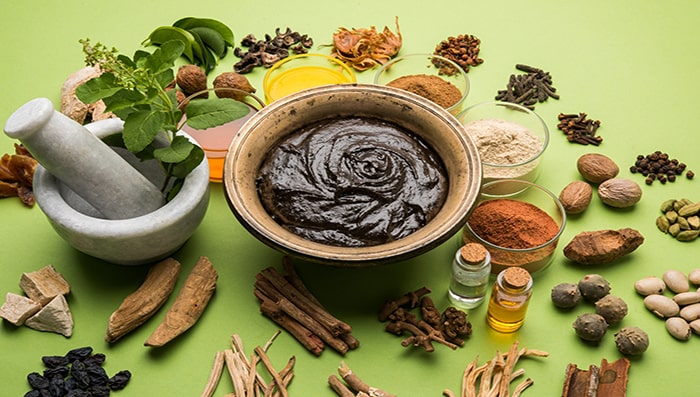 I can guarantee that one of the most often heard ingredient in any shampoo or hair product that you have heard is Shikakai. It's a miraculous ingredient that has been mentioned in Ayurvedic textures as 'life giving' for hair.
Video:
Vatika Enriched Coconut Oil For Hair – Reduce Hair Fall By 50%| MyBeautyNaturally
Benefits of shikakai for hair are endless this dark brown powder is also known as Acacia concinna, it's a climbing shrub which is native to the Indian Subcontinent and mostly found in the warmer regions of southern India.
Benefits of Shikakai for Hair: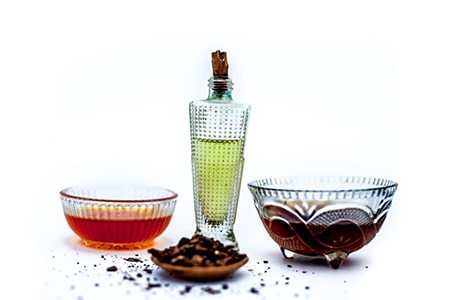 The fruit pods and bark is powdered and made into a paste for using it as a hair pack or shampoo. Let's understand what are the various shikakai benefits that you can use to get those shiny and strong locks that you have always wanted? After reading this blog, you will be an expert in reaping shikakai powder benefits to the fullest.
Shikakai for Hair & Scalp Cleansing

Shikakai has been used as a hair cleanser since ancient times. The Bark of shikakai is rich in a compound called saponins, which is the cleansing agent in most of the shampoos that are sold nowadays. So you can also use shikakai powder for hair cleansing and stay away from harmful sulphate that commercial shampoos consist of.

Shikakai for Hair De-Tangling

Shikakai is a natural conditioner and hence you do not require a store bought conditioner after you use shikakai powder for hair cleansing. Also it is helpful in removing excess dirt from scalp and promoting hair growth.

Shikakai for Hair Fall and Dandruff Control

Shikakai has anti fungal properties and hence is very useful in eliminating factors that cause hair fall and dandruff. You can yourself notice the difference within four weeks of regularly using shikakai powder for hair as a pack or shampoo.

Benefits of Shikakai for Shine and Strength

A shikakai hair pack can instantly add shine to your hair due to its exceptional cleansing properties additionally the anti fungal benefits will make sure that your hair are healthy adding strength to the follicles. Also since Shikakai has a lower pH level that means it won't strip your scalp off of its natural oils thus ensuring maximum nourishment for your hair.

Shikakai Hair Wash for Healthy and Soft Hair

Shikakai is rich in a lot of essential nutrients including Vitamin C which boosts overall hair health and leaves you with soft and bouncy mop. Also it's an excellent strategy to use Shikakai for hair growth since it is rich in nutrients and keeps the natural scalp oil intact.

Additionally Shikakai Benefits for Hair Include

Prevention of premature graying
Remove lice
Cheaper than Chemical products
How to reap maximum benefits of shikakai for hair trough easy home remedies:
Shikakai Hair Wash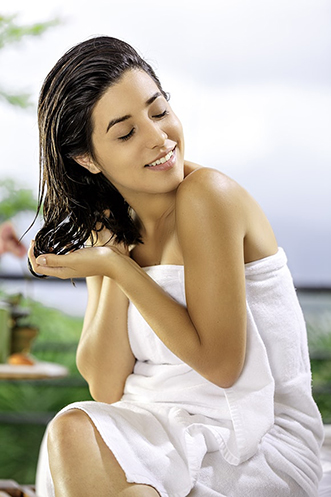 We have already talked about shikakai being an ultimate cleanser and here is how you can learn how to integrate the same in your hair care regime. You have an option to choose from the all natural shampoos that contain shikakai or you can mix around a Tbsp of Shikakai with your regular shampoo and apply as per your usual routine. Although keep in mind that you are not going to get the usual amount of lather from this DIY shikakai hair wash as store trough shampoos are high on sulphate which is responsible for producing lather but our all natural homemade Shampoo has nothing artificial or chemical in it.
How to Make Shikakai Powder for Hair

Either grind the pods to make a fine powder or Soak a few Shikakai pods in water overnight to make a paste. If you want, you can even add Gooseberry pulp as well as some Reetha powder to make this shikakai blend extra effective.

This can be used as a hair pack or can be mixed with your regular conditioner, however may you want to use it, I can guarantee that you are going to love your after you try out this DIY remedy.

Shikakai Powder Benefits

The best part about powdered shikakai is that it is very easy to use by mixing with other hair growth boosting ingredients like Mustard oil, Olive oil, Gooseberry or avocado pulp. The possibilities for shikakai powder benefits are endless. Just let your creativity run wild and see your hair become the talk of your town!

Shikakai Hair Pack

Shikakai being rich in Vitamin C can be very helpful in collagen production and eventually help you get rid of a lot of hair and scalp relating problems, Since shikakai is anti fungal and a very good cleanser as previously discussed also it is natural that it also helps to nourish your hair follicles ensuring maximum nutrient absorption along with helping your scalp retain all the essential oils that it needs in order to keep hair health intact. Shikakai hair packs are especially a very good use of Shikakai for hair growth as well due to all the above mentioned properties.

Hair Oil Infused with Shikakai for Hair Fall

One of the most dreaded problems these days is hair fall and shikakai for hair fall is an accepted and science backed phenomenon. The best way to ensure regular dosage of Shikakai to your scalp is preparing carrier oil like coconut, by infusing it with Shikakai powder or Pods. For both of these you need to first heat the oil in an open mouth utensil and allow the oil to gradually become warm. Do not over heat the oil or allow it to burn as it will kill all the natural goodness of oil. Once heated turn the flame off and add a few Tbsps of Shikakai. The amount of Shikakai will depend upon the amount of oil that you have used. Just make sure you don't get a paste at last but hair oil. To use shikakai for hair fall, apply this oil two to three times a week and leave it on from anytime between two hours to overnight. Use a shower cap as shikakai powder might stain your cloths. For an all-round hair care and protection use the New range of Dabur's hair oils enriched with 7 ayurvedic herbs like Amla, Brahmi, Henna, Kapur, lemon, bahera & Harar along with the goodness of coconut which gives your hair natural nourishment while taking care of the critical balance of nutrients.
Read Also:
Hibiscus for Hair
Flax Seeds For Hair
*
Fields are required. Make some cool noise, please don't spam and your voice will be heard.
Was this Article helpful?