Natural Hair Care Tips for Damaged Hair
How to Treat Damaged Hair
24 May 2018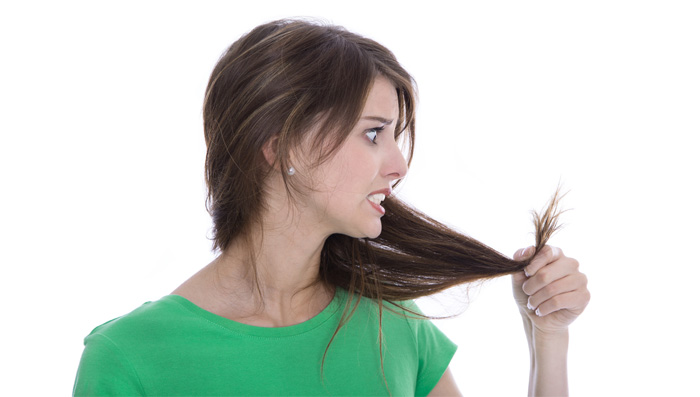 Hair damage is prevalent today due to a number of causes. Chemical products for hair styling, conditioning and heat styling or chemical treatments have made many women opt for them due to a desirable effect. However, it has serious side effects which leave hair dry, brittle and heavily damaged. What you require is a dose of
natural hair care
and that's exactly what we will provide in this article. These hair care tips will revive your hair from the damaged state and give you a reason to celebrate your mane.
Limit the amount of chemicals that are exposed to your hair. Reduce the number of times you colour them or style them using heat. Wait a while before you treat your hair chemically so that the strands can rest and renew.
Deep condition your hair using Dabur Amla Hair Oil. Heat some oil and apply religiously to the entire scalp. This will help your hair regain its moisture. If possible, leave it overnight to work its magic.
Apply a mild shampoo which doesn't deprive your hair of its natural essence and oils.
Use a conditioner post hair wash in order to hydrate your hair.
Always rinse your hair with cold water in the end. This helps in sealing the hair ends with moisture and prevents split ends.
Use a hair dryer instead of heating iron and that too at a low temperature setting. If your hair is wet, don't blow-dry completely. Let it stay a little damp so that hair follicles can be sealed with water.
Offer some natural hair care to your locks by applying hair masks occasionally. You can easily prepare them using ingredients from your kitchen. To know how to prepare them, read our article on Fixes for frizzy summer hair.
If your hair is extremely damaged, then you can cut them short and wait for your hair to regrow.
These hair care tips are bound to make your hair bounce with strength and hydration. But for future, it's a humble request that you don't indulge in chemical treatments. It may look good for a while but the damage it causes to your hair is simply not worth it. Hair is a non-living part of our body, yes. But you can breathe life into it with just some restraint and simple hair care tips. Stay natural, stay beautiful. Know more
how to repair damaged hair
and get healthy shiny hair at home.
Read More Tips On:
Home Remedies For Dry Hair
How To Make Hair Silky
Tips for Dry and Damaged Hair
How to Get Shiny Hair
How To Remove Dandruff
Healthy Hair Tips
Hair Fall
Hair Care
Long Hair Tips
Hair Oil

​
*
Fields are required. Make some cool noise, please don't spam and your voice will be heard.
Was this Article helpful?