Benefits of Apple Cider Vinegar for Hair
Benefits of Apple Cider Vinegar for Hair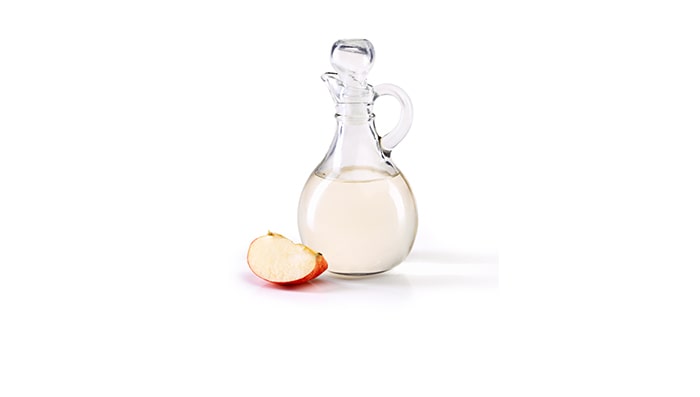 Apple cider vinegar for hair? Yes, you read it right; apple cider vinegar for hair has long been a solution for hair care and hair maintenance for both men and women.
Video:
Vatika Enriched Coconut Oil For Hair – Reduce Hair Fall By 50%| MyBeautyNaturally
The main reason apple cider vinegar for hair is a perfect remedy as it shares the some important properties that help with upkeep of hair. It's acidity is adjacent to that of natural hair, it is an optimum source of hair conditioning and is also an efficient germ killer.
In this article, we will find out how to use apple cider vinegar and the various ways in which it can be used for effective hair maintenance and growth.
Apple cider vinegar for hair rinse:

In terms of the pH scale, hair are on the mildly acidic side of the scale, ideally being places between 4.5 to 5.5. Apple cider vinegar on the other hand is at 2.9 and is relatively closer to the same scale. A contrast from these are the all the shampoos and other products that we use that are mostly alkaline. These include shampoos, bleaches and hair colors. Apple cider vinegar uses for hair mainly include rinsing your hair with the same to stabilize the ph balance.

Apple cider vinegar benefits for hair color

Albeit apple cider vinegar for hair growth is ideal, it is also good for hair to retain their natural color and also enhance any other color applied to hair. It is here that vinegar projects it's preservative quality and can be used in different ways with different combinations to give you that lustre and shine.

For dark hair use a combination of parsley, sage and rosemary

For oily hair use, lavender, thyme, witch hazel and yarrow

For dry hair use it with marigold

Also, read more on how do you take care of coloured hair at our blog.

Apple cider vinegar for hair dandruff

If you want to blame anyone for dandruff, itchy scalp and dry scalp the name is 'bottle bacillus' a bacteria that causes all the above problems. Utilize apple cider vinegar for dandruff by applying the full strength version on the scalp and wait for 30 to 60 mins before rinsing it off. Another way that apple cider vinegar for dandruff can be utilized is by using tea tree oil with it.

Apple cider vinegar for hair loss

How to use apple cider vinegar for hair loss? It's very easy, use two teaspoons of apple cider vinegar with a pinch of cayenne powder.

Although you can make your own apple cider vinegar mixture with a plethora of ingredients that help with combatting hair loss.

Is apple cider vinegar good for hair?

Apple cider vinegar has multiple benefits for hair, including hair growth. It not only increases the porosity of hair (ability to absorb and maintain moisture) but also enables the hair to retain more moisture, but there is also a down side to it, as apple cider vinegar has a very dry nature and needs to be balanced with a conditioner to enhance moisture.

Natural Hair Loss Treatment:Take 2 Table spoons of Apple Cider Vinegar and mix it with a tiny pinch cayenne powder. Before going to bed, mix a royal jelly capsule with one table spoon Apple Cider Vinegar, pat on bald areas and leave overnight. Apply apple cider vinegar to bald and thinning areas and to your scalp as well an hour before shampooing and see the result yourself

Apple cider vinegar for head lice:

Having lice in the head can be very contagious followed by intense itching caused by an allergic reaction to a toxin in the saliva of the lice. Head lice not only spread infections and itching but also weaken your hair strands from the roots, which results in hair loss.

Following are the steps that you can do to take a measure against head lice

Brush the head with a mixture of 3 parts olive oil and 1 part lavender essential oil.
Apply it first to a small area to test for allergic sensitivity or skin reaction.
The hair should be covered with the olive oil mixture and a shower cap put on for 5 hours.
The olive oil clogs the breathing pores of the lice present in the hair holds their breath for more than 5 hours.
Rinse your hair with Apple Cider Vinegar. Add 1 tablespoon of Apple Cider Vinegar to 1 cup (approximately 250 ml) of water in order to unglue the lice from the hair.
After that, take a fine‐tooth comb, comb the hair meticulously to remove the lice eggs from the hair shaft.
After combing, rinse off your hair with a natural shampoo.
Repeat the treatment in every 10 days.

Apple cider vinegar for dandruff and itchy sclap relief:

Is Apple Cider Vinegar good for your hair? Well, yes! Read below why?

Apple Cider Vinegar contains acids and enzymes that kill the "bottle bacillus". It's a bacterium, which causes many scalp, and hair conditions including hair loss, baldness, dandruff and itchy scalp. This bacterium clogs hair follicles, which allow dry crusts to form that itch and flake. Apply Apple Cider Vinegar to your scalp and keep it on for half an hour to 1 hour before washing your hair. It's a home treatment that cures your dandruff and itchy scalp. Read more dandruff removal home remedies at our blog.

If you want an extra strength natural hair care product, Apple Cider Vinegar can be infused with herbs such as stinging nettle, southernwood, goose grass, plantain and burdock root all of these combined help prevent dandruff on their own. Tea tree oil is another excellent natural anti‐dandruff ingredient, which can be added.

You can also use the new range of Dabur's shampoos and oils to keep your hair away from anything that causes it damage. Dabur understands that your hair is essential to you and how much it means to you and that is why Dabur Vatika Coconut Hair Oil provides natural nourishment to your hair, giving it body & radiance while taking care of the critical balance of nutrients Vatika Jasmine Hair Oil: The new Vatika Jasmine with the power of coconut and Silicone oils. It nourishes your hair from their roots and restores the moisture balance. Try applying these hair oils to protect your hair and give it a natural radiance.
Read Also:
Apple Cider Vinegar Home Remedies for Skin
How to Use Guava Leaves for Hair Growth
*
Fields are required. Make some cool noise, please don't spam and your voice will be heard.
Was this Article helpful?