How to scrunch your hair & Get Natural Looking Curls
How to scrunch your hair & Get Natural Looking Curls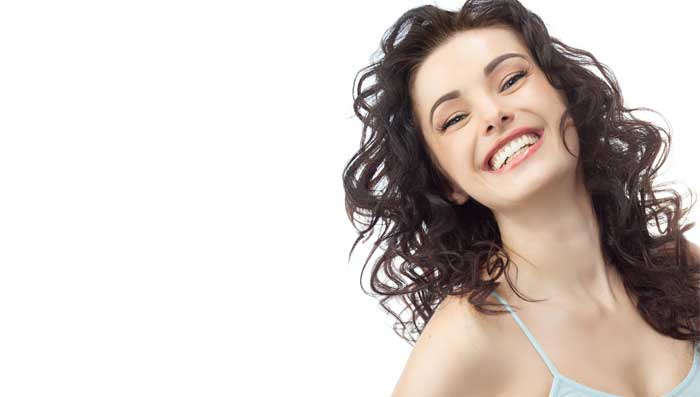 Wish you could wake up with fabulous hair? Well, it's not far from impossible. We'll tell you how not to waste time shampooing your hair on hurried mornings and struggle with blow drying. The secret is to plan well in advance, scrunch your hair the night before you hit the sack and look like you effortlessly rolled out of bed with this gorgeous tuft of hair. Save time in the mornings, be the envy of all eyes and hit 2 birds with one stone!
Go through the following detailed steps to achieve this hairstyle for long hair
The first step is to shampoo your hair. Depending on your hair type, pick a Vatika Premium Naturals variant that suits you. For instance, if you have fine hair, you'll want a shampoo that gives you volume. For thick, frizzy hair, you'll need extra hydration.While you're at it, find out what's the right way to wash your hair If your hair is super dry, here's a hair care tip that will give it some nourishment – try oiling t with Dabur Amla Hair Oil before washing. Follow this remedy once a week and you'll see that your hair is visibly softer and silkier in just a month.
After you're done with shampooing, don't forget to condition your hair. Again, like picking a shampoo, you need to choose the right conditioner that suits your hair type. For instance, if you have thin hair, a heavy conditioner will weigh your hair down, so you'll need a light one that you gives you fullness as well as moisture. Also follow this hair care tip – make sure you pamper your hair with a dose of deep conditioning, at least once a week.
After rinsing, blot your hair with a soft towel. This is a very important hair care tip! Do not rub your hair rigorously. And do not use a rough worn-out towel either. That will only make you lose hair strands, it will cause frizz too.
After the towel soaks the water dripping from your hair, apply a small amount of leave-in conditioner or mousse (or gel if your hair is too thick and untameable) so your natural curls are defined and your tresses don't dry out too much. Apply the product evenly, from roots to tip. Gently squeeze your damp hair, work the curls, scrunch the hair and let it air dry.
Next, wrap your hair in a towel or an old tee or a shower cap and sleep in it. This hair care tip will help you seal the look you're attempting.
Wake up the next morning, remove the towel, flip your tousled hair and play with it using your fingers. Finish with a hairspray or serum. The messier the better! If the tousled hairstyle for long hair is not for you, get a salon-like hairdo by blow drying it at home. Learn more tips on how to curl your hair naturally & various other curly hair tips.
*
Fields are required. Make some cool noise, please don't spam and your voice will be heard.
Was this Article helpful?