7 Tips on How To Prevent Hair Fall
24 May 2018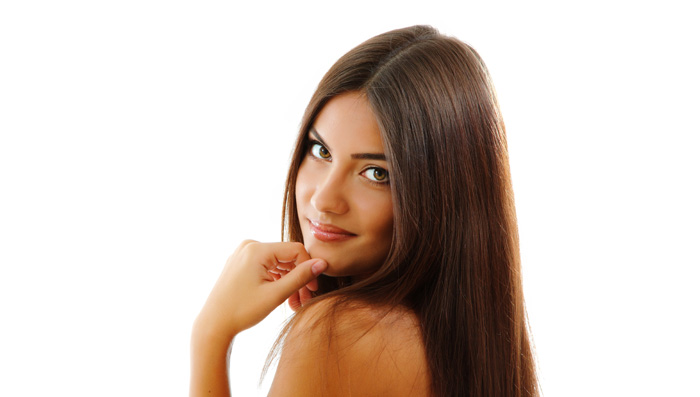 If you see more hair in your clogged drain than you see on your head, it is time to panic. But before you succumb to despair, wait up and read the following hair loss prevention tips that are sure to restore both your lost tresses as well as your peace of mind! So, let's just begin the journey to learn how to prevent hair fall using these simple and quick home remedies for hair fall.
Stress no more

First and foremost, did you know that stress is amongst the leading causes of hair fall? To prevent hair fall and all hair fall solutions to work on you, begin with keeping your mind calm and peaceful. Remember to stay happy for healthy hair!

Chuck out junk food

Your hair, just like your body needs necessary nutrition to function. However, this is not something you can get by feasting lavishly on junk food. Hair fall is thus an indicator of your poor eating habits. Include fish and omega-3 fatty acids in your diet for voluminous hair and reduced hair fall.

Be water wise

Excessive heat, pollution and even the winter chill can do a lot to damage your hair. Did you know that out of those 8 or 9 glasses of water that you drink daily; at least 4 are utilized by your hair. Add an extra glass of water to your diet to provide complete nourishment to your scalp as well. This is a good tip to prevent hair fall.

Exercise your way to gorgeous hair

The trick is to get enough blood to flow in your scalp. Physical exercise promises nourishment to your scalp allowing the nerves to supply fresh oxygen to the brain. Furthermore, the hormones that are released while you exercise are vital for the health of your hair.

Pamper with protein

This is a very vital hair fall solution. Be sure to include some amounts of protein in your diet each day and find out yourself how vital they are to keep your hair strong and breakage free. Paneer, eggs, soya, peanuts are some commonly available sources of protein that can be included in your diet plan.

Stay sun safe

Direct sunlight can be disastrous for your hair. It doesn't just rob your hair of all its moisture but also leaves it looking dull and feeling lustless. Thus, act smart and save your hair from sun damage by wearing a smart head gear (scarves, hats, caps) or bring out those umbrellas!

Off the shelf

Shampoos and conditioners that strengthen your hair and nourish them with natural, vitamin-rich oils promise attractive lustre along with breakage-free hair. A particularly effective product available in the market is Vatika Premium Naturals Henna and Olive.
The above fuss-free formulae's are sure to bail you out of a nightmarish hair fall saga. And surely it will be a helpful answer to the tricky "How to prevent hair fall" question. However, be wise and show yourself to a doctor if the problem persists!
Click here for more tips on how to control hair fall & various
home remedies to stop hair fall
.
Read More Tips On:
Olive Oil for Hair Loss
Hair Fall due to Dandruff
Hair Fall in Monsoon
Coconut Oil For Hair Loss
Hair Oil
Tips for Dry and Damaged Hair
​
*
Fields are required. Make some cool noise, please don't spam and your voice will be heard.
Was this Article helpful?