Home Remedies for Rough Hair
Home Remedies for Rough Hair
24 May 2018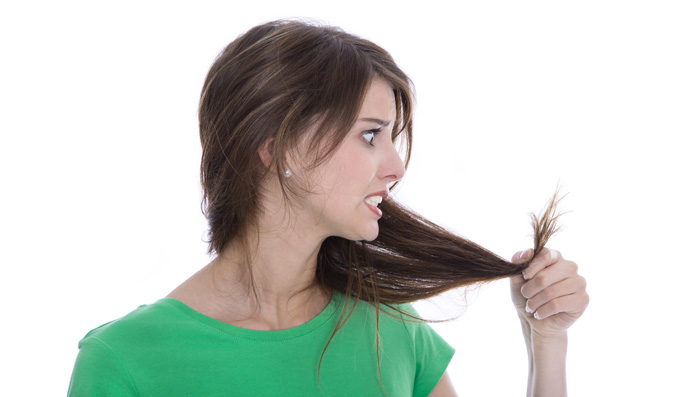 Picture this: You are all excited and decked up for a party. Your makeup spells brilliance and your clothes look right out of a fashion magazine. But your hair… well, your hair, even after much ado, looks unkempt and dishevelled. You have done all you can but can't seem to tame those coarse tresses of yours. Alas! There goes your
perfect look!
It surely sounds like a horrid dream, doesn't it? Well, it is nothing but a nightmare for those who actually suffer from this dry hair syndrome. Dry hair is more fragile, thus more prone to breakage and hair loss. This is usually caused by over-exposure to the sun, excessive washing, over usage of harsh styling chemical substances or excessive use of hot styling methods such as blow drier, flat iron, etc. To return their natural shine to this listless, dull hair and to make those once beautiful tresses, smooth and silky like before, all you have to do is follow these simple hair care tips for dry hair using these simple home remedies for dry and rough hair:
Condition: Replenished hair looks smooth and shiny. Regular use of hair conditioners, moisturisers and serums can bring back the lost softness and is an effective hair fall solution.
Hot Oil Massage: The traditional champi has never failed the test of times. It is one of the best tips for healthy hair. A hot oil massage using mustard, almond or amla oil, gives the hair all the vital nutrients that it requires for growth and strength.
Cold Rinse: Easy and simple, the most effective way to keep moisture from leaving your hair is to rinse it with cold water, every other day. What's more, a repetition of this process can also prevent split ends in the long run!
Avoid Chemicals: Always check the ingredients of the products that you choose, before you buy them. In hair products, Sulfate is one particular ingredient that you must avoid. That's because its excessive use leaves the hair dry, rough and very brittle. Carefully follow this tip for healthy hair.
Flaunt your natural style: Excess use of styling products often cause massive and irreparable damage to the hair. Take pride in your natural looks and play with your hair in such a way that it does not have any after effects. If you must style, use products that will shield your hair against excessive damage. Study the market well and consult an expert before you make your choice.
Model that hat: Did you even think you may need to make a stunning style statement, all for the betterment of your precious tresses? It is a must to keep your hair protected from the sun before they become dry and brittle. Resort to stylish hair gear such as scarfs and hats to look stylish and stay beautiful!
Say hello to Vatika: Out of all the expensive options available in the gigantic cosmetic market, pick out the most trusted shampoo for proper hair care like Dabur Vatika Shampoo. This unique formulation contains nature's ingredients like almond and black olives that are two excellent sources of nourishment for dry and dull hair.
Also Read
How To Get Silky Hair
Healthy Hair Tips
Tips for Long Hair
How To Remove Dandruff
How to Get Shiny Hair
Tips for Dry and Damaged Hair
Hair Oil

*
Fields are required. Make some cool noise, please don't spam and your voice will be heard.
Was this Article helpful?