Hair Spa Treatments You Can Do At Home
Hair Spa Treatments You Can Do At Home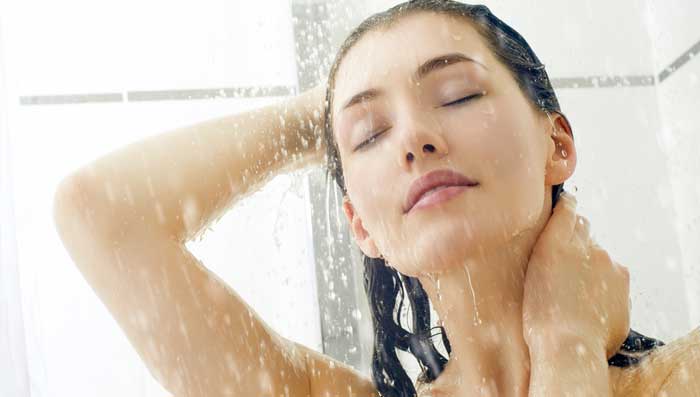 If you want to save a lot of your money and still get a luxurious hair spa treatment, then why go anywhere but to your kitchen? Uh, confused? Well, of course we are not asking you to microwave your hair with some oil on it. But what we mean is that you can find all the ingredients of a perfect hair spa right here, in your kitchen. Don't believe us? Read on for natural hair care tips that will change your mind.
Natural Hair Spa Tip 1 :Egg
Eggs are a great source of protein which helps your hair grow and also provides strength, preventing any hair damage. To use eggs for hair care, all you have to do is follow these steps:
Step 1 - Take an egg
Step 2 - Add 4 spoons of Vatika Enriched Coconut Hair Oil to it
Step 3 - Apply it as a hair mask gently
Step 4 - Wrap your hair with a warm towel or a shower cap
Step 5 - Wash it with a mild shampoo and cold water after 20 minutes
Natural Hair Spa Tip 2: Milk and honey mask
This is a very simple hair mask and would suit all your hair needs. Here's how you make it: Step 1 – Mix a tablespoon of honey into one glass of raw milk
Step 2 - Apply it all over the hair from the roots to tips
Step 3 - Massage well
Step 4 - Allow it to soak for about 15 minutes
Step 5 - Rinse with lukewarm water and a mild shampoo This mask will give you soft shiny hair.
Natural Hair Spa Tip 3: Dabur Amla Hair Oil Massage
Dabur Amla hair oil is a natural solution to your hair woes. Simply massage it on your hair and leave for 15 minutes. Then wrap your hair with a warm towel and keep it for about 10 minutes. Wash with a mild shampoo. You can easily skip your conditioner as amla intensely conditions your hair from the roots to the tips.
Natural Hair Spa 4: Ripe Banana Mask
Give your hair the goodness of fruits with this homemade spa. Take a ripe banana and mix honey, mint leaves and neem paste into it. Mash everything into a smooth paste and apply on your scalp and hair. Wash it off after an hour to smoothen your tresses and treat infections as well.
These
natural hair care tips
are very easy on your pockets and very effective on dryness and hair infections. The best part is, they are sure to relax you and take back your stress as well. So give it a try and let us know how this break from a fast paced life was.
Also Read
How To Make Hair Silky
Healthy Hair Tips
Long Hair Tips
Tips for Dry and Damaged Hair
Hair Oil

*
Fields are required. Make some cool noise, please don't spam and your voice will be heard.
Was this Article helpful?