Hair Care Tips for Dry Hair
Hair Care Tips for Dry Hair
24 May 2018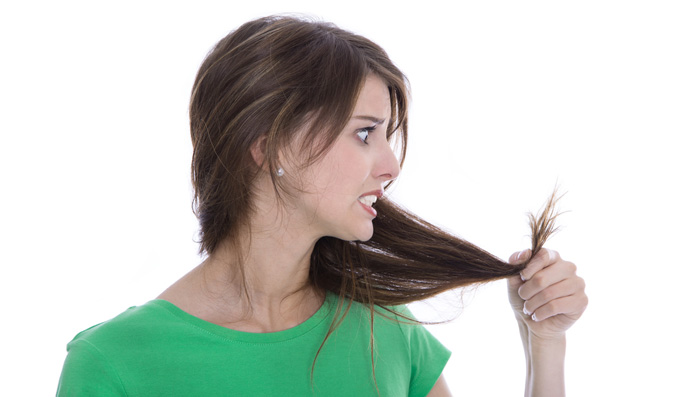 Winter is about to set in and there is an enormous relief from heat and sapping of energy. But, we need to be aware of the flip side of the season.Ah! Ravages of harsh winter and the toll it takes on the hair. Cold weather has sapped the hair of moisture and made them dry and brittle. So here are a few hair care tips for dry hair:
How do you make sure that your tresses don't take to winter worries?
The answer lies here The answer lies here by following this regime for hair care at home:
Cover your hair with scarf to prevent hair dryness
While venturing out in extreme temperature or wind, you must remember to cover your hair with scarf to protect from the elements .Sun can be as damaging in winter as it is in summer!Remember, the POLLUTION that seeps into the atmosphere in the summers, seeps in during the winters too. And that, combined with the dryness in the air, causes troubles like dandruff, frizz, static and so on.
The winter wash for hair:
In winters, with extra drying of the scalp and with frizz, your hair can tend to lose a lot of its shine and bounce. Brush out your hair to remove tangles and apply honey over the roots and hair. Cover up your hair in a shower cap or towel and leave it on for about 30 minutes. Wash off with lukewarm water. This will help restore the lost shine and bounce to dull damaged hair.
Conditioner + oil for hair:
While conditioning your hair is extremely important in the winters to give it that extra moisture, one more thing you can do is add some of your conditioning hair oils to the conditioner – OR – you can look for a shampoo with oil-based conditioners.

Your hair needs all the moisture it can get in order to stay moisturized throughout the day. One way to ensure long-term results is to get in the habit of once a week hot oil treatments. This is really simple. New

Dabur Vatika Enriched coconut oil

with hibiscus is available to fight those winter season hair troubles. New

Dabur Vatika Enriched coconut oil

with hibiscus is one product which enhances the strength of your hair and helps you to possess thicker hair, also enriched coconut oil with hibiscus helps your hair become stronger and silkierThe ingredients present in this product are agents that enrich your hair to get the desired results.
*
Fields are required. Make some cool noise, please don't spam and your voice will be heard.
Was this Article helpful?