Bhringraj For Hair - Bring Bhringraj To Get The Best Out Of Your Hair
Bhringraj For Hair - Bring Bhringraj To Get The Best Out Of Your Hair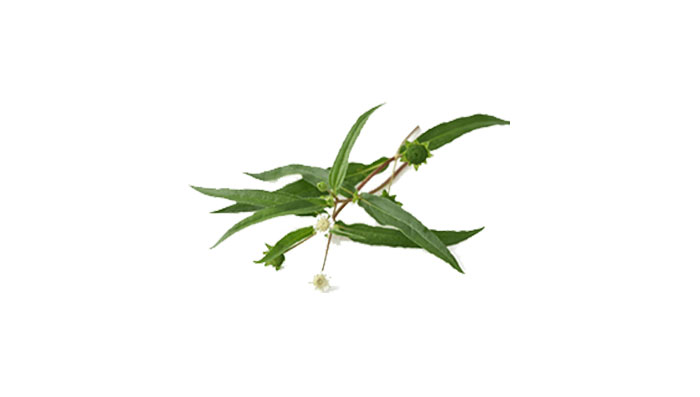 Eclipta Alba or Bhringraj as it is commonly known is considered a super herb for hair growth. The bhringraj benefits for hair are aplenty, ranging from growth to strength. In the following piece we will talk about how bhringraj benefits hair and in what ways we can use it smoothen and strengthen our hair.
Video:
Vatika Enriched Coconut Oil For Hair – Reduce Hair Fall By 50%| MyBeautyNaturally
Bhringraj Hair Pack/Mask Home Remedies
Bhringraj is a plant that grows as a weed and has quite a pungent smell. Bhringraj benefits include hair growth but this versatile herb is also used in many other ayurvedic treatments.
Bhringraj contains, among other things, active ingredients that make the hair follicles stronger. but that's not all! Bhringraj benefits also include active ingredients that help in bringing to life the dormant hair follicles and encourage added hair growth.
Now before we move on to how to utilize Bhringraj benefits for hair, you should know that Dabur Vatika Hair Oil contains bhringraj and is a sure winner when it comes to taking care of your long or short hair.
Now, here are some recipes and hacks for some concoctions that will go a long way to take care of your hair.
Amla and Bhringraj Hair Pack:

Bhringraj benefits for hair are multiplied when brought together with Amla. Now the question is how to use bhringraj for hair growth coupled with Amla? Wait no more.

How to Go About It?

Leaves of bhringraj or even using a bhringraj powder hair pack mixed with Amla juice is the trick! Apply this pack on your scalp on alternate days and wash it off in the shower after leaving it on for an hour.

Bhringraj for Hair Growth:

When your hair need help to grow or fortify, bhringraj is the way to go. The next solution we will provide you for a bhringraj hair mask contains our hero ingredient, yogurt and black pepper. Almost sounds like a dip for a party doesn't it? Well after using this concoction, there is definitely going to be a party in your scalp as it not only helps in hair strengthening and growth, it also aids in reduction of dandruff and the itch that follows those flaky menaces.

How to Go About It?

Whisk a bowl of yogurt so that it does not have any lumps in it
Wash bhringraj leaves thoroughly (20-30 leaves ideally)
Grind the leaves thoroughly and mix it with the freshly whisked yogurt
Add half tablespoon of pepper into this concoction.
Before applying, ensure that your hair are combed properly
Using the same brush, apply this paste evenly across the scalp and the roots in uniformity
Keep it on for 25 minutes and wash it using a shampoo and a conditioner.
For best results, apply this mix on alternate days and let your hair do the talking, literally!
There are many more benefits of bhringraj and bhringraj powder that benefits hair.
Amla, Brahmi Bhringraj Hair Pack:

When brahmi, amla and bhringraj come together, natural magic ensues. An amla, brahmi and bhringraj pack does exactly what you expect it to do.

How Do We Go About It?

Take 3 cups of water and soak the Brahmi leaves and amla overnight in it. Boil that water the next day ensuring it's down to half a cup instead of the original 3 cups we used. Leave the ingredients to cool and mash them into a consistent mixture. Strain it and apply it to the roots in a massaging fashion. Leave it on for 30 minutes and wash it away and VOILA! Instant shine and glow is what you get.

Eggs, Lemons Bhringraj Hair Pack Benefits:

It's not just about hair fall control, there is also a way by which a bhringraj hair pack can be used for hair re-growth.
With the use of bhringraj, lemons and eggs, hair re-growth along with dandruff control is guaranteed.

How Do We Go About It?

Make a bhringraj paste in a bowl about one-fourth its volume.
Add 2 teaspoons of lime juice
Include one egg that is whisked properly in the mix.
Apply this pack and leave it on for 2 hours
Use a shampoo and lukewarm water to wash the pack off
Use this technique two to three times a week and notice the results for yourself.

How To Make Bhringraj Oil at Home:

Cannot find readymade Bhringraj oil? Well why not make it by yourself then? It is a one-time preparation for long-term application and solution.

How Do We Go About It?

Any bhringraj hair pack can be made when we have the source ingredient read and prepared at home. Here are some steps by which we can make this powerful oil a mainstay in our hair grooming.

Take half a cup of bhringraj leaves
Use some heated coconut oil (1 cup)
When the oil gets warm, add the bhringraj leaves
Boil for 5 minutes so the extract of the leaves is well spilled in the oil
Once the oil cools down, mash those leaves by hand and use a mesh or sieve to strain the oil
and voila! You have your very own bhringraj oil to use and utilize
The oil is best used when applied as thoroughly as coconut oil. Apply the oil thoroughly across your scalp and leave it overnight, preferably by wearing a hair cap or hair mask to retain its nutrients. Wash it properly with lukewarm water and do remember to use a conditioner while doing so.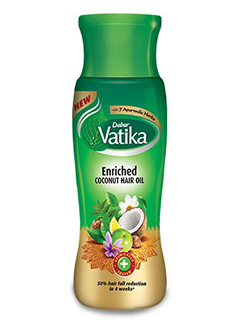 While bhringraj is the mother of all hair oils, so is the Vatika hair oil range. Replete with the goodness of nature and powered by all things natural that do everything it takes to keep your hair healthy, bring home a Vatika Hair Oil variant home depending on the kind and nature of hair and hair problems you have. You can also use this oil in the above-mentioned recipes, wait, and watch as the magic of nature does wonders to that comatose, dry and shapeless hair. Get ready to experience the Vatika effect!
Read Also:
Vitamin E Benefits Hair
Aloe Vera for Hair
*
Fields are required. Make some cool noise, please don't spam and your voice will be heard.
Was this Article helpful?